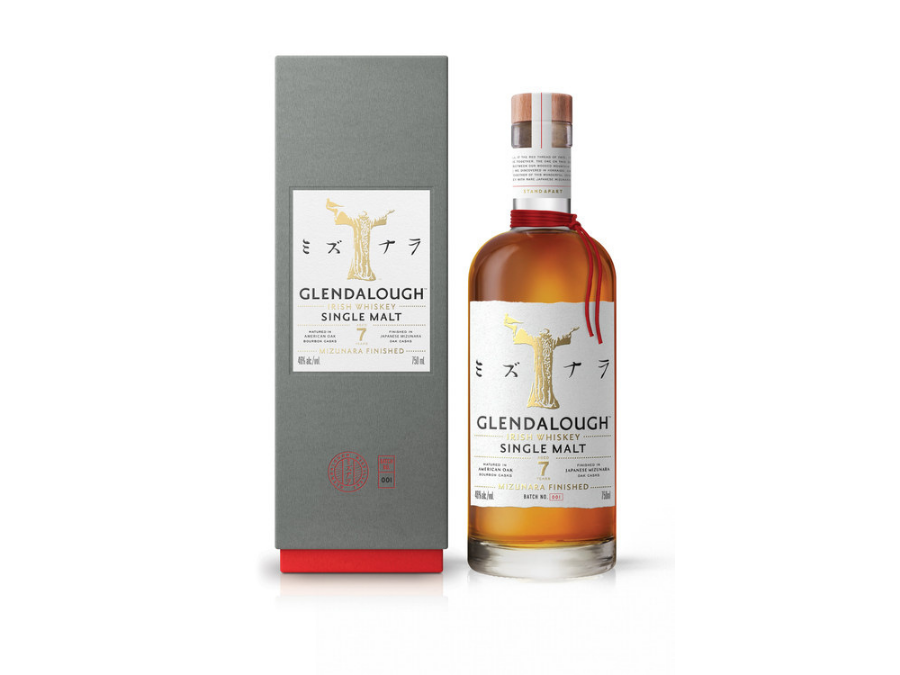 Category – Spirits, whiskey, Irish, 46% abv
Available – From this week
Location – Available worldwide
Price – In the US, SRP of US$99.99 per 75cl bottle
Mark Anthony Brands has readied the launch of a new seven-year-old single malt from its Glendalough Irish whiskey brand.
Glendalough 7-Year-Old Single Malt Mizunara Finish is a limited-edition whiskey matured in American Bourbon casks and finished in rare Japanese Mizunara casks sourced from Hokkaido, Japan. Glendalough is the first Irish distillery to use Mizunara casks, according to Mark Anthony Brands.
The expression was bottled at a strength of 46% and is available now in limited – albeit unspecified – quantities at an SRP of US$99.99.
"This whiskey came from a relentless search for the best oak on earth," said Glendalough's founder and marketing director Gary McLoughlin. "What started in the wooded mountains around our distillery eventually led us to the snowy north of Japan, where we somehow managed to get our hands on Mizunara.
"As the first Irish distillery ever to use this almost mythical species of oak we had really ventured into the unknown."
Rarer and more expensive than American and European oak, Minzunara oak is growing in popularity for use by aged spirits brand owners. The Japanese wood is challenging to produce casks from, due to its higher humidity and more porous nature. However, advocates claim ageing spirits in Minzunara gives them a sweet and spicy flavour profile unmatched by other types of oak.
White Claw hard seltzer owner Mark Anthony Brands assumed full control of Glendalough in December 2019, having previously taken a minority holding in the company three years earlier.
Supply Chain Special – What's the impact on spirits? – Click here for a Just Drinks comment