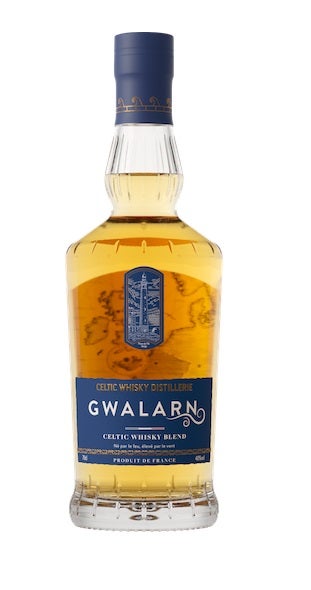 Category – Spirits, whisky, French, 46% abv
Available – From this month
Location – The UK
Price – SRP of GBP35.99 (US$49) per 70cl bottle
Maison Villevert's Celtic Whisky Distillery has released its first new product in two decades.
Gwalarn is a blended French whisky made from a selection of liquids at the Brittany distillery. The launch comes a year after Maison Villevert acquired Celtic Whisky, which was the French company's first purchase outside of its home Cognac region.
Celtic Whisky Distillery produces two other whiskies, both of which are single malts. The whiskies, Glann Ar Mor and Kornog, have been repackaged this year.
"This is a new page in the history of Maison Villevert and the Celtic Whisky Distillery," said Jean-Sébastien Robicquet, founder & director of Maison Villevert. "We are building on solid assets and exceptional reputation and adding our dedication to innovate to work hard to create exceptional whisky."
Maison Villevert owns the G'Vine and Nouaison gins, June flavoured gins, La Quintinye Vermouth Royal, La Guilde du Cognac and Excellia Tequila brands.
In April, Maison Villevert took a majority share in UK alcohol distributor Paragon Brands with a GBP5m (US$7m) investment.
The spirits marketing balancing act between aspirational and exclusive – Click here for a Just Drinks comment