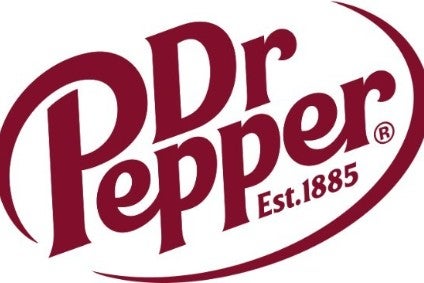 Three-month sales – January to March – rise 10.8% to US$2.9bn
Q1 'packaged beverages' sales increase 7.2% to $1.31bn
'Beverage concentrates' up 6.5% at $328m
Twelve months on from boasting of a benefit from 'pantry-loading' consumers in the US, Keurig Dr Pepper has gone from strength to strength, with first-quarter 2021 sales jumping by double digits.
Almost exactly a year ago, the Dr Pepper and 7UP CSD brand owner saw its Q1 sales rise by 5% as consumers prepared for pending lockdowns in the US. Late yesterday, however, KDP reported that sales in the three months to the end of March this year had performed even better, climbing 10.8%.
While the performance was underpinned by the company's 'coffee systems' business – up 17.4% at $1.14bn – KDP's 'packaged beverages' operations retained its largest category status with sales of $1.31bn, a year-on-year lift of just over 7%. Among the brands to earn a namecheck were the aforementioned Dr Pepper and 7UP as well as A&W, Canada Dry, Sunkist and Squirt on the CSD side, joined by Snapple and Clamato. Juice brand Bai, however, registered an unspecified decline, despite last year's overhaul of the anti-oxidant juice.
CEO Bob Gamgort
"We delivered an exceptional first quarter, driving double-digit net sales and earnings growth, behind outstanding in-market execution. Looking forward, we see an improving, but volatile, macro-environment marked by increasing consumer mobility and rising inflationary headwinds. We remain focused on delivering our business plan, with increased net sales growth expectations …"
For full-year 2021, KDP is expecting sales to climb by between 4% and 6%.
To view Keurig Dr Pepper's Q1 results announcement, click here.
How COVID has changed consumers' shopping habits for the long-term – consumer trends
123