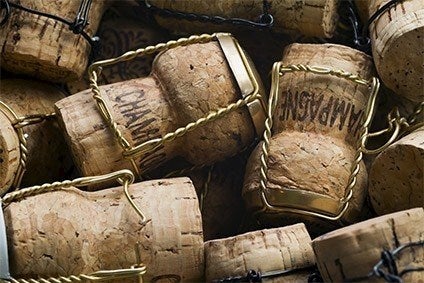 Here's a round-up of this week's highlights in the global spirits & wine categories. We are also running similar round-ups for beer and soft drinks & bottled water.
SPI Group's Amber Beverage Group (ABG) subsidiary has appointed Vlad Tensin to the newly-created role of international sales director.
In this month's review of drinks NPD, Tom Vierhile considers how wine companies are helping consumers make their wine-purchasing decisions.
Last week, news spread of an impending Prosecco shortage. But beyond the sensationalist headlines, how likely is it that fans of the fast-growing sparkling wine will find themselves fighting over the last few bottles this Summer? According to Prosecco producers and growers just-drinks has spoken to, not very.
Centre Vinicole – Champagne Nicolas Feuillatte has announced record volume sales in 2014 as well as a rise in full-year operating profits and sales against a backdrop of continued economic uncertainty.
Diageo has declined to comment on an Indian government investigation into United Spirits' books as fresh reports emerge over the subsidiary's chairman, Vijay Mallya, and alleged loans made from the unit.
Last week, the South African government put up for public discussion proposed changes to the country's alcohol regulations. The 36-page Liquor Policy Review has caused a few ripples as it contends not only that alcohol producers and retailers should be made liable for drink-related damage to consumers but that the minimum drinking age should be increased from 18 to 21.
Roust, the owner of Russian Standard vodka, is to take over distribution of Casa Cuervo's Bushmills Irish Whiskey in Russia.
At almost 75 years old, Augusto Reina could be taking it easy on an Italian beach somewhere. Instead, he's suited, booted and every bit the man in charge. Fresh from a trip to Ireland to check on the progress of his company's joint venture, the Walsh Distillery, he's sitting in his Florio Marsala winery on the north-west coast of Sicily, ready for the big launch: Disaronno Riserva.
Campari Canada has opened a head office in Toronto and appointed sales, marketing and distribution personnel.
The mixto segment of the Tequila category is on the cusp of "a golden age", according to the master blender of Jose Cuervo.