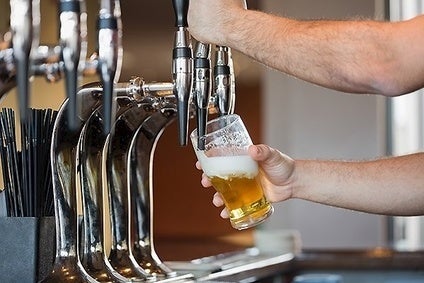 Here's a round-up of this week's highlights in the global beer category. We are also running similar round-ups for spirits & wine and soft drinks & bottled water.
Pivovarna Laško, a Slovenia-based brewer and soft drinks producer, has confirmed it remains up for sale and is looking for the buyer to spend at least EUR75m (US$96m) on the business.
Heineken has seen sales in its third quarter slow markedly, as YTD sales suffered as a result.
The US arm of Anheuser-Busch InBev has filed a lawsuit in Kentucky urging the state's authorities to grant it a distributor licence, which would allow it to acquire a local wholesaler.
Heineken's CFO has said it "makes sense" for Coca-Cola HBC to sell its share of a stake in Bulgarian JV Zagorka so it can focus on soft drinks.
While Netherlands-based Heineken has been busy snapping up assets in the likes of Latin America and Asia-Pacific in recent years, the company still has too many chips on Europe. The time is fast approaching, then, for the brewer to go shopping again, ideally a little further from home.
Zambian Breweries, the SABMiller subsidiary, has started work on a new US$32.6m malting plant in Lusaka.
A 9% abv version of Guinness containing peated whisky malt is being launched in the US by Diageo as the first in a series of limited releases for the stout brand.