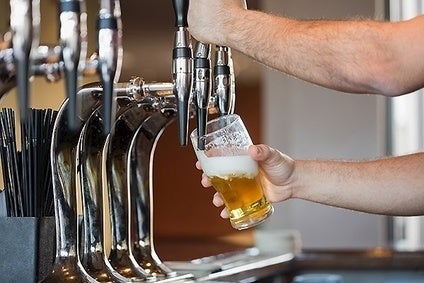 Here's a round-up of this week's highlights in the global beer category. We are also running similar round-ups for spirits & wine and soft drinks & bottled water.
Diageo has a new head of its European beer operations as the previous incumbent retired after around 30 years working with the Guinness brand.
Discounting a slump in 2008 caused by the global economic crash, it has been a profitable decade for global brewers.
Two US politicians have re-introduced a bill aimed at cutting the amount of federal excise tax that the country's small brewers pay.
All alcoholic drinks categories saw full-year volumes slide in the US on-trade in 2014, with beer the biggest faller, according to latest figures.
Anadolu Efes has posted a single-digit rise in full-year volumes, but its beer performance dragged as the group continues to recover from regulatory changes in Turkey and Russia.
Cuddly craft brewers aren't meant to behave like this. Earlier this week, Lagunitas Brewing Co dumped a lawsuit on fellow California craft player Sierra Nevada. The Lagunitas gang claimed the branding for Hop Hunter IPA, Sierra Nevada's big new release, was too similar to its flagship IPA.
Anheuser-Busch has launched a new app in the US that allows drinkers to order Bud Light using their smartphone.