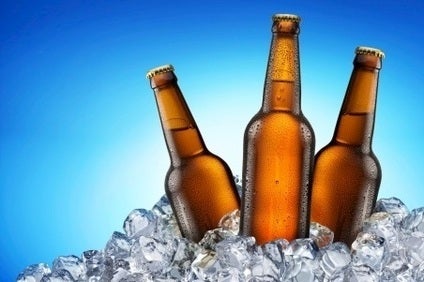 Here's a round-up of this week's highlights in the global beer category. We are also running similar round-ups for spirits & wine and soft drinks & bottled water.
New figures show the top-selling beers in the US off-trade in 2014.
Diageo has responded to UK media scrutiny over a move to change its payment terms for new contracts with suppliers.
Heineken has confirmed that it will remove caramel colouring from its Newcastle Brown Ale brand globally.
Carlsberg has confirmed it has introduced a freeze on salaries and hiring new staff in light of its on-going struggles in Russia.
The second part of January's management briefing, which previews the year ahead for the global drinks industry, is itself a two-parter. Here, Spiros Malandrakis, senior alcoholic drinks analyst at Euromonitor International considers the four key trends facing the beer category.
Carlsberg is to close two of its ten Russian breweries with the loss of up to 600 jobs.
BrewDog has launched its own import and distribution unit and kicked it off by signing an exclusive deal to handle Stone Brewing Co's beers in the UK.
In this second chapter of Euromonitor International's preview of the year ahead for the beer category, alcoholic drinks analyst Amin Alkhatib considers the top strategies for global beer and cider/perry companies in 2015.
That, in just the space of two days, Carlsberg has announced both a pay freeze and the closure of two Russian breweries, speaks volumes about the seriousness of the situation in its Eastern European stronghold.
Total UK beer volumes have risen for the first time in nearly a decade, while off-trade sales have overtaken on-trade sales, according to latest figures.