BrewDog has launched its own import and distribution unit and kicked it off by signing an exclusive deal to handle Stone Brewing Co's beers in the UK.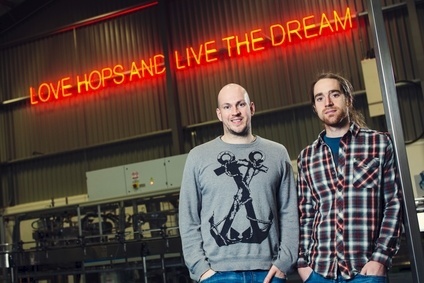 The new unit will offer the full range of California-based Stone's beers, including Go To IPA, Stone Ruination IPA and Arrogant Bastard Ale from today, the Scottish craft brewer said. Stone's limited-edition beers will be also be made available to UK trade customers. Its UK distribution was previously handled by Vertical Drinks.
The deal with Stone is initially for 12 months, a BrewDog spokeperson confirmed, but financial terms of the deal were not disclosed. The deal is not reciprocal as BrewDog's beers are distributed by Anchor Brewing Co in the US.
Greg Koch, Stone's CEO and co-founder said: "The British beer scene is about to get an influx of our signature bold, flavourful and aggressively styled ales."
BrewDog is already in discussions with "several" other craft breweries in Europe and the US, with more deals expected to be announced this year.
"We already source the most exciting craft beers for our own bars, and this new distribution division is the opportunity to take that to the next level," said James Watt, BrewDog's co-founder.
Last July, it emerged that BrewDog is also launching its own spirits division.
Stone, the US's tenth largest craft brewer by volume, is expanding rapidly with plans to build a new brewery in Berlin and a new US$74m production facility in the US state of Virginia.
---