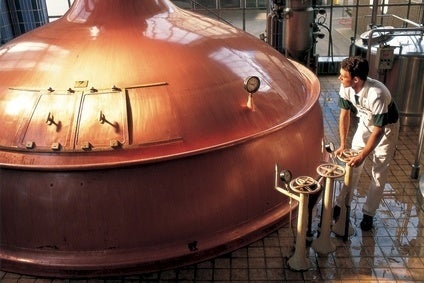 Here's a round-up of this week's highlights in the global beer category. We are also running similar round-ups for soft drinks & bottled water and spirits & wine.
Almost by default, the craft sectors within the overall drinks industry have healthier sustainability credentials than their larger peers. Ben Cooper looks at what the smaller, newer players could teach the big boys.
Oskar Blues Brewery has acquired fellow US craft brewer Perrin Brewing Co for an undisclosed sum.
US trade body the Brewers Association has released details of the top 50 US brewers.
Carlsberg is going on the offensive in the UK with a new campaign claiming that drinkers prefer its Carlsberg Export lager brand to Anheuser-Busch InBev's Stella Artois.
Craft beer is still seeing significant growth in the US. But who are the big players in the sub-sector? The Brewers Association has released its annual top 50 list.
SABMiller is planing to appoint a former CEO of Bacardi to its board as a non-executive director.
Heineken is to reduce staffing levels as its streamlines its global business units from five to four and strips down its executive committee.
Molson Coors has boosted its footprint in the fast-growing Indian beer market by acquiring Mount Shivalik Breweries (MSBL) for an undisclosed sum.
Diageo has agreed a deal to take full control of UB Group's South African sorghum beer business, United National Breweries (UNB).
Earlier today, Diageo confirmed plans to take full control of UB Group's United National Breweries. The Guinness producer will pay an initial US$22m for the 50% of the South African sorghum beer producer it does not already own.