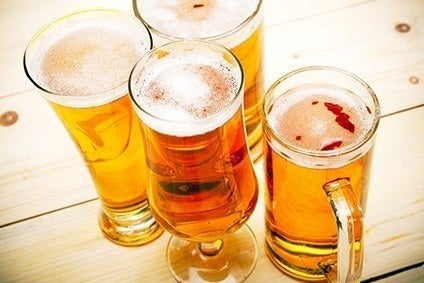 Here's a round-up of this week's highlights in the global beer & cider category. We are also running similar round-ups for soft drinks & bottled water and spirits & wine.
SABMiller has flagged a "difficult" Europe and a "softer" China as hampering performance in its latest fiscal first-quarter.
Diageo has confirmed that its head of global business development Ravi Rajagopal, is set to leave the company, just-drinks can exclusively reveal.
In a trading update earlier today, SABMiller posted a 3% lift in group sales in its fiscal first quarter, as volumes held steady. Here we look at the three-month performance by region.
The European Commission has threatened to block the planned acquisition of UK aluminium can and bottle manufacturer Rexam by US rival Ball Corp, over concerns that a merged company might dominate European markets.
As the third-largest beer market in Europe, Poland plays a sizable part in the fortunes of three of the world's largest brewers. As market leader, SABMiller is particularly keen that the country's consumers keep on chugging. But, in yesterday's first-quarter trading update, the company highlighted a worrying Polish itch. And, it's one that has proved contagious.