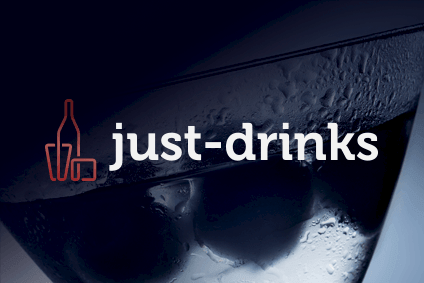 Here are the ten most viewed, subscriber-only items on just-drinks this week:
10. Editor's Viewpoint – Spirits: (Don't) Mind the Gap
Whenever you give a business journalist the opportunity to ask a senior drinks executive – particularly one who works in spirits – a question, you can be pretty certain this will be that question: "How concerned are you about the gaps in your company's portfolio?"
9. Editor's Viewpoint – Pernod Ricard: All eyes on Alex Ricard
I am en-route to Cork this morning, to attend Pernod Ricard's annual Capital Markets Day. Tomorrow, I will join a wealth of analysts at a series of presentations by the company's leadership team.
8. Analysis – Brown-Forman leads crusade on Scotch as flavours rise up
Back in 1966, when The Beatles were at their height, John Lennon famously remarked that the group was "more popular than Jesus".
7. Editor's Viewpoint – The London Wine Fair 2014: Time to Deliver
Today (2 June) is the opening day of the London Wine Fair. After more than a year in redevelopment, the former London International Wine Fair has refocused its efforts and moved its location.
6. Analysis – Russia's battle to curb its drinking
The Russian authorities appear to have succeeded in curbing alcohol consumption in the country. But, to what end?
5. just On Call – "Transitional" Remy Cointreau takes focus away from Asia
The interim CEO of Remy Cointreau has admitted the company depends too much on sales in Asia and will instead seek a "geographical balance".
4. just the Facts – The Power 100 2014
Earlier today (2 June), brand valuation consultancy Intangible Business released the results of its latest survey of the world's wine and spirits brands. Here's a look at 'The Power 100', along with the methodology used to draw up the list.
3. Analysis – Where will Anheuser-Busch InBev cast its eye next?
Where next for Anheuser-Busch InBev? The brewer is still facing long-term concerns over growth in the US, while Brazil may fail to rebound from the current downturn, after the World Cup.
2. Comment – Wine – The Dangers of Natural Wine
Chris Losh has had a rather unsavoury moment with a natural wine. Brace yourselves.
1. Comment – Beer – Don't Believe the Hop Hype
Is there a hop price crisis? Some beer industry observers believe so. Larry Nelson, however, believes the situation is not as clear as some have tried to make out.
For further details on how to subscribe to just-drinks, click here.