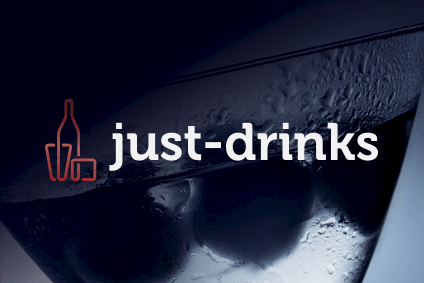 Here are the ten most viewed, subscriber-only items on just-drinks this week:
10. Research in Focus – Research Highlights Gin's Hidden Premium Trend
The global category figures may not look that encouraging but a new joint-report from just-drinks and The IWSR points to better fortunes for the gin market.
9. Analysis – Boston Beer Co's innovations offer optimism
Boston Beer Company's CEO resisted getting carried away after his group's first-quarter figures a few weeks ago. Though the firm reported a rise in profits and sales, the US' leading craft brewer is aware of the growing competition in the segments it operates in – which include cider and flavoured tea, as well as the beer market.
8. Brown-Forman leads flavoured crusade on Scotch
After a stellar set of full-year results driven by outstanding growth for Jack Daniel's, Brown-Forman CEO Paul Varga channelled his inner John Lennon. Flavoured whiskies in the US, Varga said, will be "larger than Scotch".
7. Comment – Soft Drinks – Will Sunny Delight Re-Energise Itself?
Ray Rowlands of Drinksinfo Ltd takes a trip down memory lane to look at an iconic juice drinks brand of the 1990s – Sunny Delight. He charts its progress up to the present day, including its latest venture into the energy drinks arena.
6. Comment – Chorus of Concern over Qatar Allegations Makes Sense
The fact that World Cup sponsors – including The Coca-Cola Co and Anheuser-Busch InBev – have spoken out about the Qatar allegations is intriguing.
5. just the Answer: MillerCoors' Blue Moon Brewing Company founder, Keith Villa
Keith Villa is the founder and head brewmaster of MillerCoors-owned Blue Moon Brewing Company, creator of the Belgium-style Blue Moon beer. During his visit to London last week, just-drinks sat down with the doctor of brewing to discuss quality issues in craft beer and what motivates him to experiment with bacon, peanut butter and chocolate. Villa also made clear why he considers Blue Moon a craft beer despite its corporate owners.
4. Comment – Spirits – Gin's Long Quest for Kwan
For a spirits brand, what does being a "category leader" mean? Is it purely a blunt measure of cases sold? Profit made? Or something more elusive and nebulous? Richard Woodard, gin in hand, investigates.
3. Analysis – Scottish independence: What would it mean for Scotch whisky?
When just-drinks managing editor Olly Wehring asked a selection of leading Scotch whisky companies for their views on Scottish independence, the response was akin to a bagpiper in a lead-lined box. That is, muted.
2. Analysis – Remy Cointreau's new CEO "a very good hiring"
During last week's full-year results conference call, Remy Cointreau chairman & interim CEO François Hériard Dubreuil said he expected a new face to be sitting alongside him for the next call.
1. Comment – Brewers Knock on Marijuana Beer's Door
Keith Villa, the founder of MillerCoors's Blue Moon beer and a real-life doctor of brewing, is as close as the beer industry gets to a Michelin-starred chef.