When just-drinks managing editor Olly Wehring asked a selection of leading Scotch whisky companies for their views on Scottish independence, the response was akin to a bagpiper in a lead-lined box. That is, muted.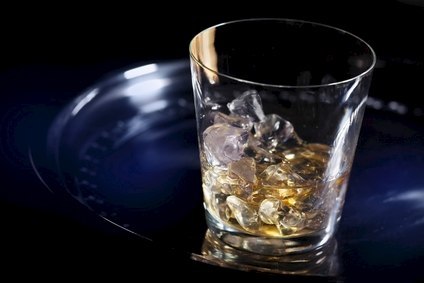 "We will be monitoring the debate closely," Diageo said.
"We do not think we are in the best position as a French company to express a view," sidestepped Pernod Ricard.
William Grant & Sons simply replied: "We will pass on this one."
But despite these companies' reluctance to poke their heads above the parapet on independence, the issue is of great significance to the Scotch industry, just as Scotch is vital to any future separated Scotland.
This was brought sharply into focus by analysts at the Bank of America last week, via a note outlining what they think will happen to the Scotch industry in the event of a 'Yes' vote in September's ballot.
It notes that after oil and gas, Scotch whisky is Scotland's largest export industry. Unlike oil and gas, though, there's a growing supply of the stuff, as companies such as Diageo and Pernod plough billions of pounds into production and infrastructure to keep pace with global demand.
Furthermore, the industry cannot up sticks and relocate south of the UK border if fiscal storms were to hit. Some of Scotland's financial institutions have revealed contingency plans for exactly that, but Scotch's intrinsic geographical status binds it to the country's fortunes, whatever the weather.
However, even though September's vote is on separation from the UK, Bank of America notes that many of the headwinds Scotch would face after a 'Yes' vote would be from a uncoupling from the European Union. Scotland's leaders have said they are keen to be in Europe, but it is far from clear whether Brussels would readily admit them to the EU club - not least because it might give the continent's other dissatisfied regions such as Catalonia a few ideas.
Of greatest, and most immediate, concern in that eventuality would be Scotch's geographical indication status within the EU, the loss of which, according to the Bank of America, would leave the industry "exposed to greater overseas competition/private label brands".
It would also reverse the progress made in tackling counterfeit products globally, a field in which trade body the Scotch Whisky Association has claimed recent victories.
Also falling by the wayside in an EU break-up would be the body's tariff-free trading, which gives Scotch producers the licence to export tariff-free across the 28 member states. Of course, this does not just apply to Scotch distillers. But, as they export on average 92% of their product, they would be hit harder than most other businesses if it disappeared.
But those would only be the most tangible effects of independence. Separation from the UK, and possibly the EU, would also put at risk the considerable soft power currently at the disposal of an increasingly global Scotch industry.
Bank of America notes that Scotch benefits from access to the UK's "extensive network of overseas embassies, agencies and trade delegations", which number about 200.
In contrast, the Scottish Government's white paper on independence proposes, at most, 90 overseas mission, none of which presumably would have the penetration of their UK and EU equivalents. At a time when Scotch companies are keen to explore new markets, a loss of diplomatic boots-on-the-ground could have consequences.
Take, for example, the on-going talks with India over the removal of the 150% duty on imported Scotch whisky. "An independent Scotland would likely lack the bargaining power of the larger EU when it comes to negotiating tariff reductions," Bank of America said, adding that an independent Scotland "may also likely have less influence to exercise on behalf of business than the larger UK".
Finally, there's the uncertainty any change would inevitably bring with it. Business rates and taxes would be at risk of going up, and the Confederation of British Industry has "voiced a number of concerns" over potential impacts on company pension schemes, Bank of America notes.
Uncertainty seems to be a watchword of the independene debate so far, with the outcome itself clouded in a fog of contradicting polls with less than 100 days until Scots vote on the issue.
Yet, it is because of this uncertainty that whisky companies have so far preferred to stay silent on the Scottish independence issue. They can't risk being on the wrong side of the debate once the votes are counted (my colleague James Wilmore this week offered an account of just how afraid beverage companies are of public opinion in the age of social media).
However, what could be the cost of that silence? In March, just-drinks commentator Ian Buxton argued that it is time for whisky makers to "stand up and be counted" or face a future of increased taxes as the Scottish Government looks to replace oil revenue with Scotch duty. Earlier, he said of the independence issue "the industry had better come up with some pretty powerful arguments pretty quickly".
Last week's Bank of America note - and the ever-nearing ballot - makes those urgings appear even more imperative.
---