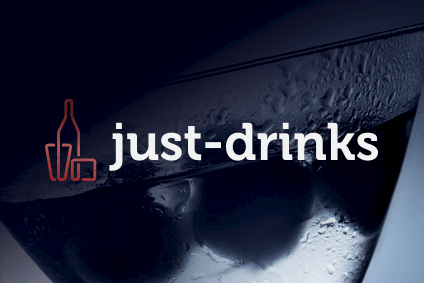 Here are the ten most viewed, subscriber-only items on just-drinks this week:
10. Analysis – Brown-Forman evolution adds edge to Europe drive
With all-American brands such as Jack Daniel's and Woodford Reserve, Brown-Forman is very much at home in its domestic US market.
9. Analysis – Will Coca-Cola's Life revive the cola category?
Will the launch of Coca-Cola Life – the company's new stevia-based cola – help attract health-conscious consumers back to the category?
8. Comment – Soft Drinks – CSDs See Lack of Fizz from World Cup
With the FIFA World Cup underway in Brazil, our soft drinks columnist Richard Corbett investigates if the tournament historically offers a sales bounce to CSD producers in Western Europe. He also questions whether future tie-ups could be under threat from the game's increasingly toxic-looking governing body, FIFA
7. Research in Focus – Research Highlights Gin's Hidden Premium Trend
The global category figures may not look that encouraging but a new joint-report from just-drinks and The IWSR points to better fortunes for the gin market.
6. AFRICA: Heineken deploys beer plan to boost Coca-Cola Co volumes
The head of Heineken's Africa unit has said it expects itsCoca-Cola Co franchises in the region will double volumes by 2020 as they take advantage of the same demographics boosting beer.
5. just The Answer: KWL Enterprises' CEO, Kevin Liles
Kevin Liles, the former CEO of Def Jam Records, now heads up his own multi-industry firm, KWL Enterprises. This includes working as a consultant to stars such as Jay-Z and Mariah Carey, with whom he has just released a line of tea-blend soft drinks. He spoke to just-drinks about the celebrity tie-ups, how to make the most of new technology and Jay-Z and Carey's love for the beverage industry.
4. just On Call – Soft drinks trade "mobilised" to fight taxes – Coca-Cola Enterprises CEO
The head of Coca-Cola Enterprises has said the soft drinks industry is "in a far better position today" to fight legislation such as sugar taxes than it was three years ago.
3. just On Call: Spirits teaching Heineken to innovate – CFO
Heineken's CFO has praised innovation in the spirits industry for "showing us the way" to new products, including an alcohol-free radler aimed at stealing share from soft drinks.
2. Comment – Spirits – English Whisky Comes in from the Cold
With all eyes turned to Scotland ahead of September's independence vote some enterprising English distillers are making their own plans to turn the tables on the Scots. Yes, English whisky is back – and this time it seems it is here to stay, says Ian Buxton
1. Analysis – Time to stop boom-and-bust Scotch whisky supply
The rise in global demand for Scotch whisky is a fantastic opportunity for distillers. But the surge has squeezed inventories dry, with an estimated 25% drop in malt whisky aged nine years or over between 2007 and 2012.