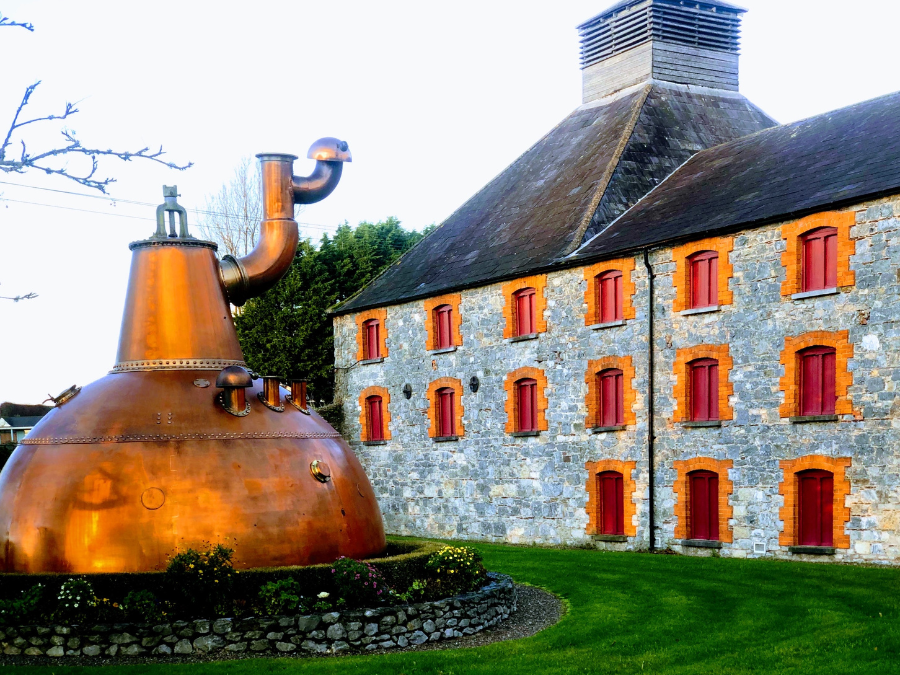 Ireland's spirits industry had a strong year of growth in 2021, with exports rising by 25% to roughly EUR1.2bn (US$1.2bn).
This is according to a report by trade body Drinks Ireland, which found that exports of "protected" Irish spirits, such as Irish whiskey, Irish cream and poitín, increased by 21% from 19 million nine litre cases to 23 million last year.
Irish whiskey shifted 14 million nine-litre cases in 2021, while Irish cream shipped roughly 10 million cases.
Russia overtook the UK for the first time when it came to Irish whiskey sales in 2021, with Russia importing 716,900 nine-litre cases in comparison to the UK's 643,900. However, Drinks Ireland has stated that this will not be maintained in 2022. While they didn't go into detail in the report, the ongoing conflict in Ukraine and Russian sanctions, often self-imposed by companies, will affect these numbers.
The strong Irish clear spirit poitín, experienced a volume increase of 94% in 2021. However, this spirit has historically had low volumes, numbering in the thousands of six-litre cases and since 2016 has been on the decline. Yet it still should be noted that it jumped from 2,486 cases in 2020 to 4,827 last year.
Within Ireland, the RTD market saw sales jump last year, with hard seltzers volumes increasing by 46%. Flavoured alcoholic beverages were up 27%, Drinks Ireland said.
The total market volume of RTD beverages was 870 thousand nine litre cases. Sales of Irish RTD brands grew by 7.4% in the year from 2020 to 2021.
The report also found that while alcohol consumption in Ireland has dropped by 4.7%, or by 33% if you look at the last 20 years, domestic spirits sales have risen in the last year thanks to the reopening of on-premise sites. As the hospitality sector reignited in the second half of 2021, total spirits sales in Ireland grew by 8% to 2.55 million litres.
"It was positive to see a rebound in domestic sales and exports in the second half of the year as hospitality venues reopened," said chair of Drinks Ireland Bryan Fallon. "In order to enable us to fully rebound in a timely manner and further support the economy, we would call for an excise cut in the upcoming Budget. With the third-highest excise on spirits in the EU, Ireland levies a disproportionate percentage of the tax burden on distilleries who are promoting Ireland on the global stage."