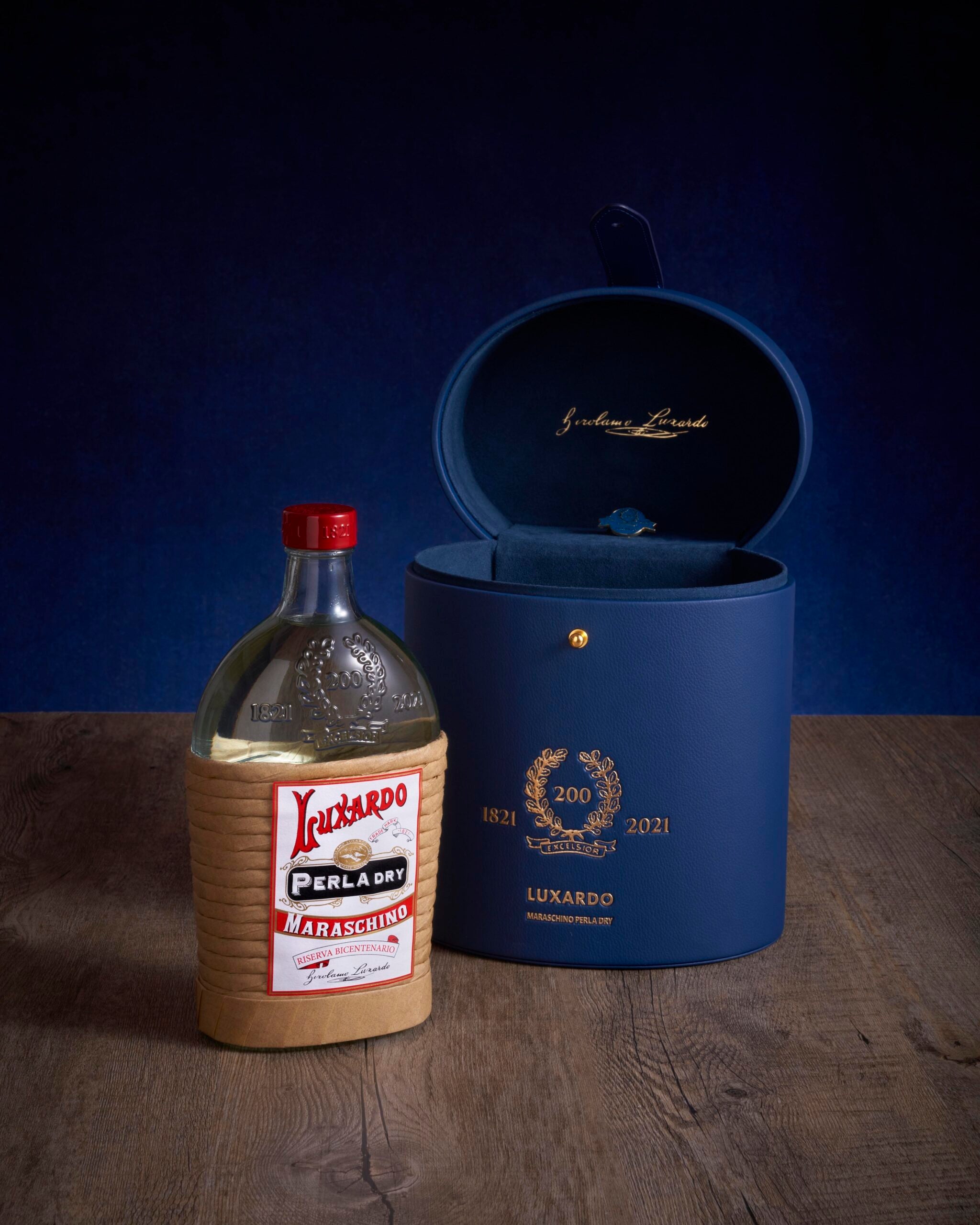 Category – Spirits, liqueurs, Italy
Available – Next week
Location – See below
Price – In the UK, Luxardo Antico SRP of GBP20 (US$28), Luxardo Maraschino Perla Dry Riserva Bicentenario SRP of GBP120, both per 70cl bottle
Italy's Girolamo Luxardo is marking its 200th anniversary with the release of two additions to its liqueur portfolio.
The pair hit the UK next week and will front the 'Luxardo Secret Piazza' activation, hosted at Hush bar & restaurant in London from 5 July to 30 September. The expressions comprise:
Luxardo Antico – a vermouth-style aperitif at 16.5% abv, and
Luxardo Maraschino Perla Dry Riserva Bicentenario – a limited edition 40% abv liqueur, with 12 of the 4,999 bottles destined for the UK
Both use Italian-harvested cherries as their bases, with Riserva Bicentenario featuring a 50-year-old distillate base. The limited-edition is packaged in a gift box with the bottle wrapped in straw "to replicate how early bottles were protected before shipping worldwide in the 19th Century".
Earlier this year, family-owned Girolamo Luxardo, which also owns the namesake sambuca brand, updated its amaretto liqueur, a project that also included a reduction of the abv.
How to avoid 'rainbow-washing' your beverage brand this Pride month – Consumer Trends