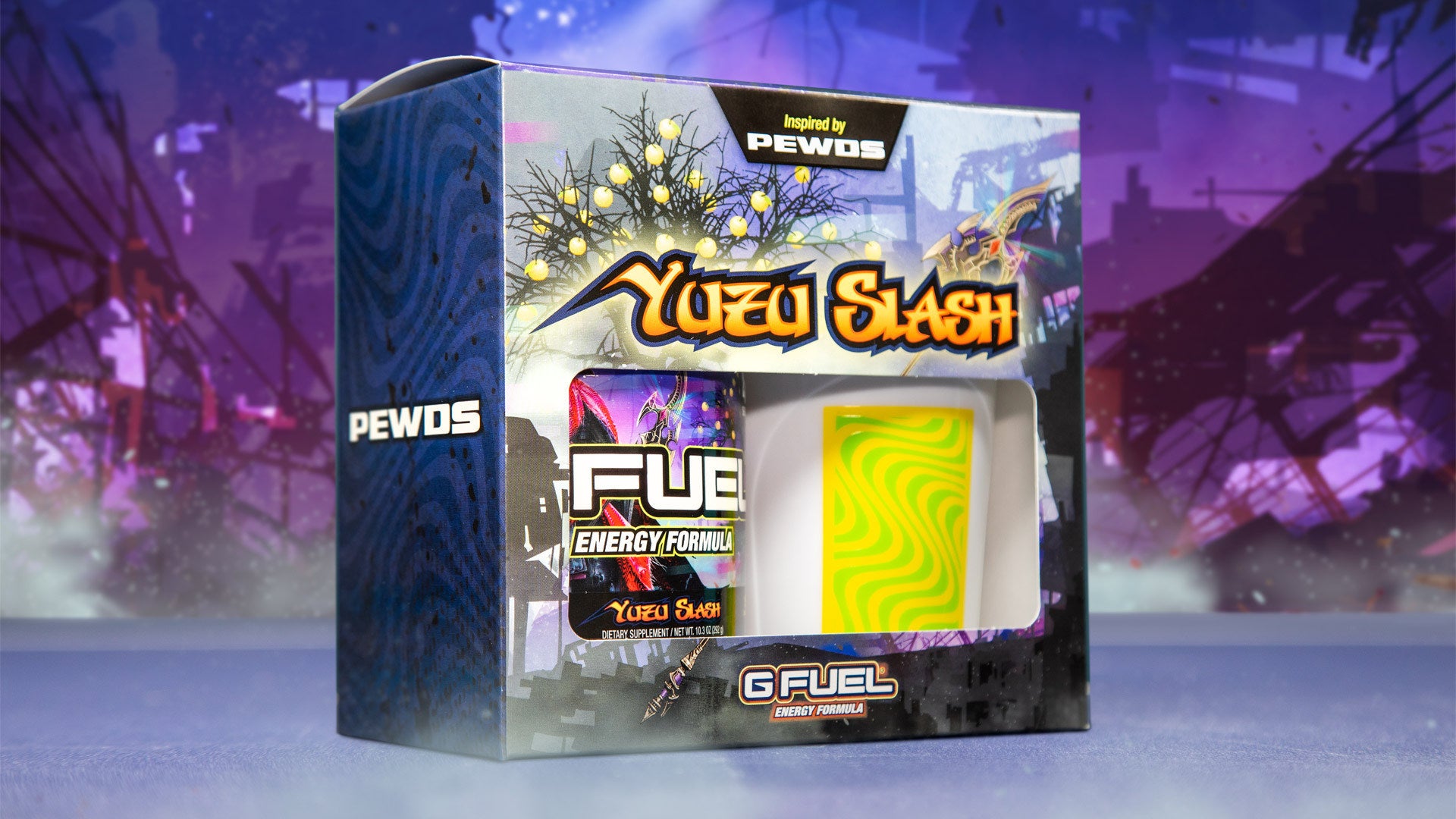 Gamma Enterprises has released another flavour for its G Fuel energy drinks brand in collaboration with YouTuber 'PewDiePie'.
G Fuel Yuzu Slash is available worldwide from the brand's online store. A collector's edition of the new flavour, comprising a 40-serving tub of powder along with a 16oz shaker cup, is also available while stocks last.
Each powdered serving of G Fuel Yuzu Slash contains 140mg of caffeine and 18 different fruit extracts.
The company will also add the new flavour to its G Fuel Hydration line from next month.
Yuzu Slash, which follows the 2019 launch of the lingonberry-flavoured 'PewDiePie variant, is the second release in the brand's partnership with the Swedish vlogger. The 31-year-old, whose real name is Felix Arvid Ulf Kjellberg, has 110m subscribers on YouTube and his page has accrued over 27bn views to date.
"We're very thankful to collaborate with Felix and expand our successful G Fuel PewDiePie product line to include the unique and refreshing Yuzu Slash … It's the perfect sequel," said G Fuel CEO Cliff Morgan.
Earlier this month, the company launched a flavour to celebrate 'World Tetris Day'.
If Cristiano Ronaldo disapproves of Coke, do consumers too? – Click here for a Just Drinks analysis