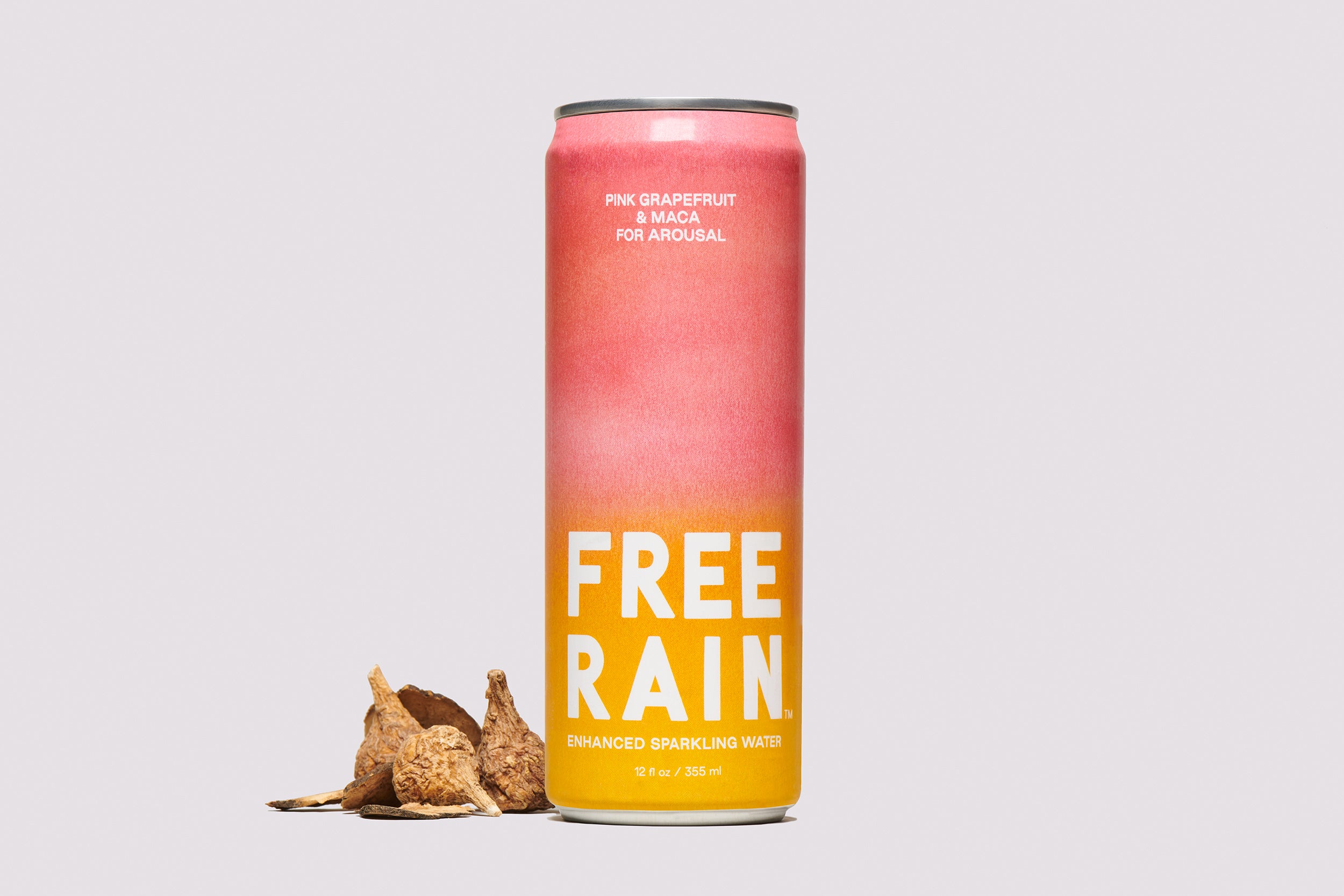 US functional beverage maker Free Rain has launched a sparkling water that contains maca, a Peruvian herb used to "enhance" libido.
The company said Free Rain Arousal includes 500mg of maca along with pink grapefruit and basil flavourings. According to Free Rain founder Colin McCabe, the beverage addresses "an important need-state that customers are looking for".
"We have called this Arousal not only because of maca's benefits, but because of the sensorial experience of drinking it. It has an arousing aroma, an invigorating flavour and an enticing colour," added McCabe, who is also the co-founder of restaurant chain Chopt Creative Salad Co.
McCabe founded Free Rain last year, launching three functional beverages that contain "benefit-driven ingredients". The flavours are Energy, infused with Tart Cherry & Siberian Ginseng; Focus, infused with Blood Orange Ginger & Ashwagandha and Calm, infused with Blackberry & Passionflower.
Free Rain said Arousal is the first-of-its-kind, however soft drinks brand owners are increasingly targeting different mood states with new launches. In May, PepsiCo unveiled Soulboost, a two-strong range of sparkling waters that support mental stamina and relaxation. Last year, PepsiCo released Driftwell, which supports sleep quality.
Free Rain Arousal, which contains no added sugars, is on sale on the brand's website for US$2.99 per 35.5cl can or US$35.99 per 12-pack.
Gen Z, personalisation and the future of functional drinks – Click here for a comment