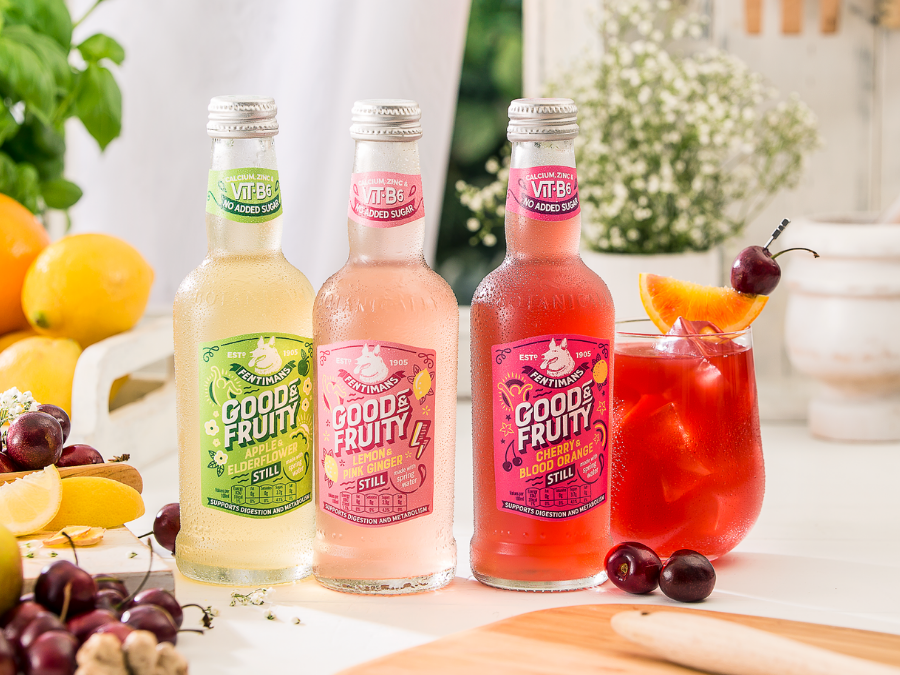 Category – Soft drinks, still
Available – From this month
Location – The UK
Price – Not immediately available
Fentimans has rolled out a trio of still soft drinks with touted health benefits in the UK.
The 'Good & Fruity' line is made up of Cherry & Blood Orange, Apple & Elderflower and Lemon & Pink Ginger variants. The range is available in single and four-pack 25cl bottles, according to the UK-based mixers company.
The new brand, which is free from sugar and contains 35% fruit juice, is fortified with calcium, zinc and vitamin B6, which the company claims help to "support digestion and metabolism".
"We know that a growing number of our consumers are increasingly looking for great tasting drinks that are both good for your body and full of flavour, a permissible treat," said Fentimans marketing director, Andrew Jackson. "We have worked long and hard on the new recipes to ensure we can deliver a functionally beneficial drink, with absolutely no compromise on flavour."
The launch will be supported in the UK with both print and out-of-home advertising as well as sampling, digital and in-store activations.
Last year, Fentimans dropped the 12.5cl-bottle pack size for its namesake mixer and tonic portfolio, switching instead to 20cl bottles.
What's coming up in soft drinks in 2022? – Click here for Just Drinks' predictions for the year ahead