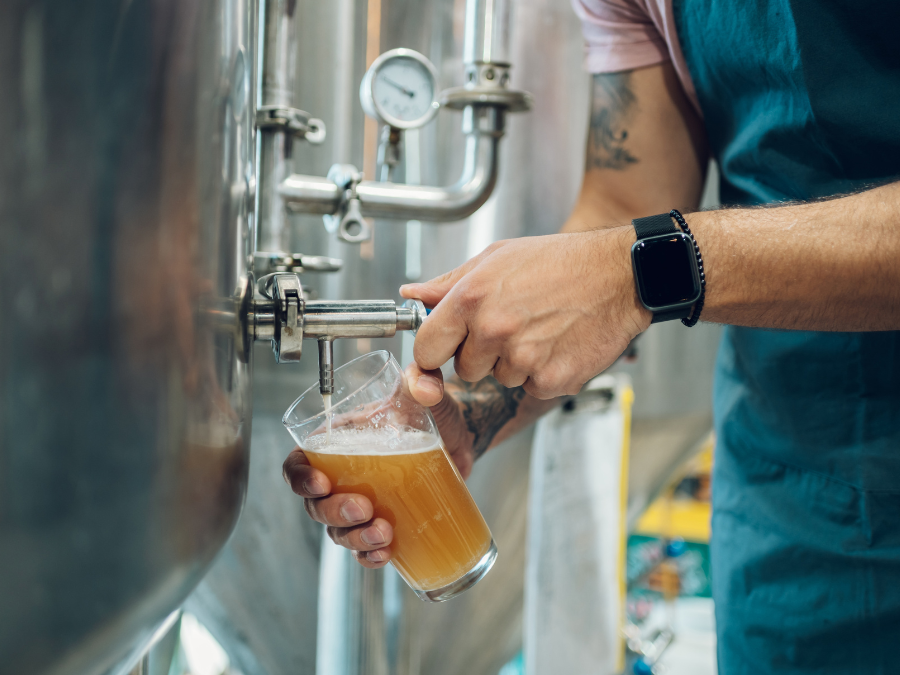 US craft brewer Ex Novo has put its two venues in Portland up for sale, after shelving plans for a third site in the city.
The Oregon brewer listed the two venues – one of which contains a 4,000 US barrel (4,700hl) capacity brewery – as for sale with an asking price of US$1.8m, according to a listing on BizBuySell. The assets are being offered without the Ex Novo brand attached.
"This is an opportunity to acquire the assets and infrastructure (no brand) of a brewery and two unique pub concepts that have been around going on a decade," the listing stated. "The brewery operates a ten-barrel brew system with approximately 4,000 barrels of capacity (and produces and sells to capacity).
"[The] main brewery includes a brewpub that serves a refined pub food menu. The other location has no brewery on-site and beer is transported from the brewery location. This location operates as a pizzeria in a high visibility downtown area."
"The two locations and brewery all together did nearly $4m in revenue in 2022 almost returning to pre-pandemic levels. The brand will not come with the sale, so this is an opportunity for multiple outlets that can rebranded with your brand and concepts."
Speaking to local news outlet OregonLive, Ex Novo founder Joel Gregory said he and his wife had decided to focus on expanding the Ex Novo brand in New Mexico. Ex Novo opened a third location in Corrales in 2019 and Gregory moved back to the area to be closer to his family around the same time.
The company recently announced it would open a second site in Albuquerque, New Mexico, and would no longer be moving forwards with plans for a third Oregon location in Hillsboro.
"This is a decision that my wife and I have come to," Gregrory told OregonLive. "It's been something that's been stewing for quite a while."
He said the pandemic and the death of Ex Novo's head brewer Ryan Buxton last year had also contributed to the decision.
"Try as we have for the past four-and-a-half years, I just feel like we're missing some things operationally and not being as good of stewards as what we want to be there," he said of the brewery's presence in Oregon. "It's had more than its fair share of struggles".  
"It's been nine years there on [North] Flint [Avenue], and it's time for someone else to come in and start a new chapter there under their own brand."
Gregory reportedly said Ex Novo would continue to distribute beer brewed in New Mexico to the state of Oregon, adding he would be open to a contract brewing tie-up at the existing site if an agreement could be reached with the new ownership. Until then, however, Ex Novo will continue to operate at both sites in Portland.
"The last thing in the world I wanted was to be one of those breweries that just closes," he said. "I can't picture that happening."
"We're proud of what we've built at Ex Novo over the years, and we're bummed we couldn't keep it going longer. But, at the same time, we're people and we're humans. And we're tired sometimes and we have to do what's right for our family. We have four kids now. It's a lot to juggle."
Just Drinks has approached Ex Novo for further comment on the sale.