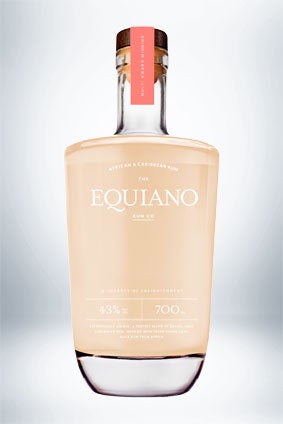 Three months on from its European roll-out, Equiano Light hit the US last week. The 43%-abv white rum is a "world-first", according to Equiano, being a blend of rum made from molasses in the Caribbean and sugar cane juice-sourced rum from Africa.
Retailing at US$45.99 per bottle, Equiano Light is available online from the company's website.
"The idea behind the blend was to create a lightly aged rum with a flavour profile of days gone by; the subtle notes of ripe sugarcane, hints of natural vanilla and citrus, that were appreciated in classic rum cocktails such as The Daiquiri, or for the new style of long rum highballs that use various premium tonics and sodas," Equiano said.
The debut expression launched in the UK in late-2019.
Last month, Diageo unveiled the first in a four-strong series of limited-edition iterations of its jointly-held Guatemalan rum brand, Zacapa.
Why copying gin's template for growth risks doing rum a grave disservice – Click here for a Just Drinks comment