Diageo's Zacapa rum Heavenly Cask series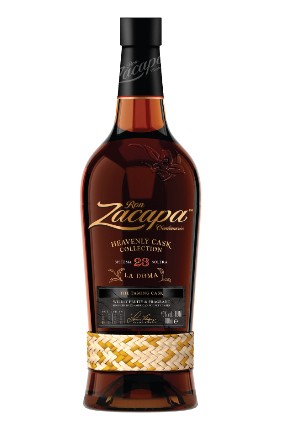 Category - Spirits, rum, Guatemala, 40% abv
Available - From this month
Location - Markets include Czech, France, Germany, Guatemala, Italy, Panama, Spain, Switzerland, Benelux and the Nordics
Price - SRP of EUR80 (US$96) per 70cl bottle
Diageo is kicking off a four-strong series of limited-edition rums from its jointly-owned Zacapa brand.
The line, entitled the Heavenly Cask collection, starts this month with Zacapa 23 La Doma, 'The Taming Cask'. With all four bottlings designed to highlight parts of the maturation process of the Zacapa 23 expression, the debut expression has experienced additional ageing in ex-American whiskey casks.
Zacapa 23 contains rums aged between six and 24 years that have been matured in four casks during their time in barrels - two former American whiskey casks (one of which has been charred), an ex-Sherry cask and then a cask previously used to hold Pedro Ximenez wines.
The four expressions will be released annually in limited, albeit unspecified, quantities.
Diageo took on Zacapa in a distribution and marketing arrangement with brand owner Industrias Licoreras de Guatemala back in 2008. Today, the two companies jointly own the rum brand after Diageo bought a 50% holding almost exactly ten years ago..
Why copying gin's template for growth risks doing rum a grave disservice - Click here for a just-drinks comment
---