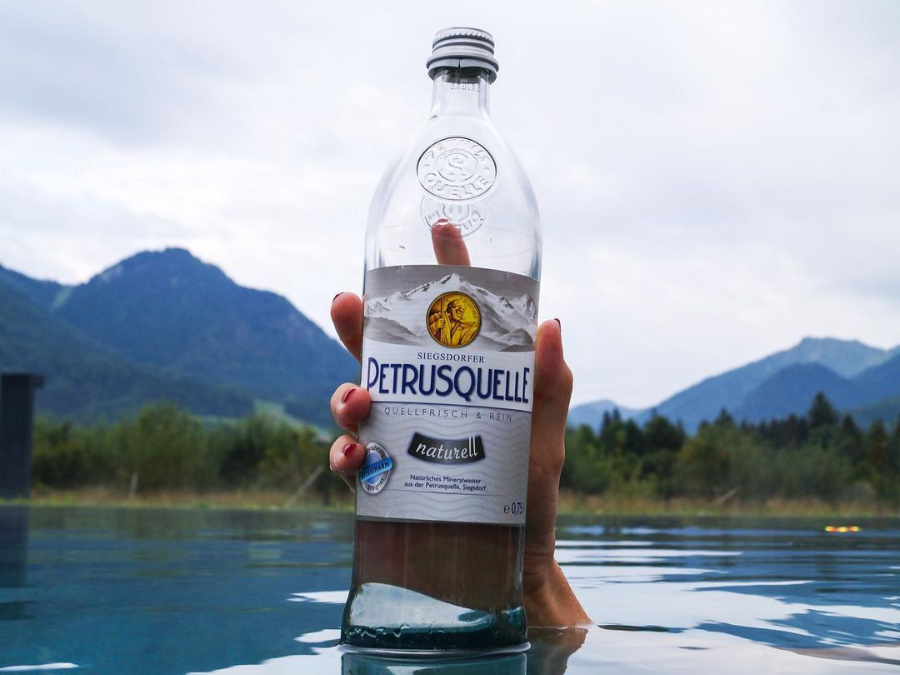 Sonnländer Beverages – a subsidiary of Germany's largest food retailer Edeka – has struck a deal to acquire mineral water and soft drinks peer Siegsdorfer Petrusquelle.
Sonnländer will take over the Bavarian mineral water producer and its spring, located in Siegsdorf. Financial terms of the deal, which is expected to complete in April, were not disclosed.
Siegsdorfer Petrusquelle is primarily known in Germany for its production of mineral water, but also makes a range of soft drinks and spritzers. It's namesake brand of water will continue to be produced following the deal, and all employees are expected to be retained.
The deal is the latest struck by Edeka in a bid to gain more control over its supply chain through greater vertical integration. In Germany last year, bottled water shortages resulted from ongoing price spats between producers and retailers.
One of the country's largest mineral water producers – Altmühlertaler – left the industry last year, selling its three sites to Krombacher, Red Bull manufacturer Rauch and Aldi Nord.
Edeka itself was involved in a dispute with The Coca-Cola Co. last year that resulted in a number of the CSD giants products being delisted from its stores. The row was later resolved, with Coca-Cola Co. products returning to Edeka shelves in November.
A spokesperson for Edeka said of the deal to acquire Siegsdorfer Petrusquelle: "With the takeover, the Edeke group is strengthening its commitment in the beverage segment, thus expanding the product range of the company's subsidiary Sonnländer and increasing its independence and flexibility to supply its customers in high quality at an attractive price."
Sonnländer has been part of Edeka since 2012, when the group took over the then-insolvent Elmenhorster Fruchtsaftgetränke. The unit was later expanded when Edeka acquired juice manufacturer Albi, transferring production to Sonnländer.
Today, the unit employs 450 people in three locations across Germany and Poland.
How energy crisis and inflation are hitting Germany's beer market