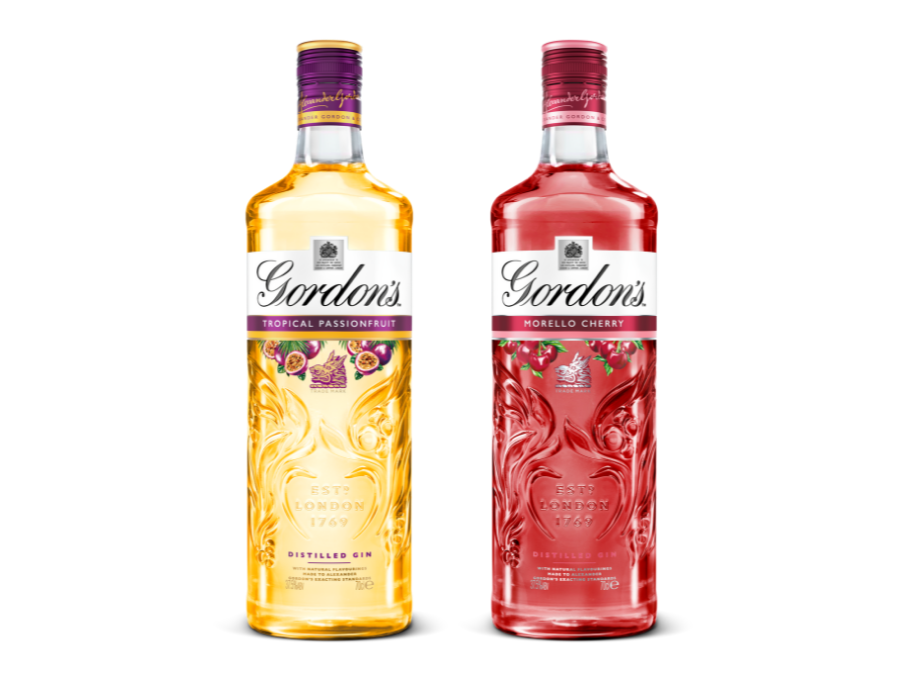 Category – Spirits, gin, flavoured, 37.5% abv
Available – From this month
Location – The UK, available in the off-premise channel through selected supermarkets
Price – SRP of GBP16.50 (US$21.50) per 70cl bottle
Diageo is seeking to tap into the growing market for flavoured gins with the launch of two new variants from its Gordon's gin brand in the UK.
Gordon's Tropical Passionfruit Distilled Gin and Gordon's Morello Cherry Distilled Gin will launch across selected UK supermarkets this month, with the former also slated for an on-premise launch early in April. The new expressions are the latest innovation from Diageo in flavoured gin and follow on from the launch of Gordon's Premium Pink Distilled Gin in 2017.
"We know that gin variants such as Morello Cherry and Tropical Passionfruit tap into the growing consumer demand for flavours, which is growing at a rapid rate," said Diageo's head of Gordon's GB, Jessica Lace. "With this in mind, these variants are well placed to engage consumers as we approach the spring and summer seasons."
The Passionfruit expression will launch from 15 March in Morrisons and Asda supermarkets, while Morello Cherry is exclusive to Sainsbury's from 23 March.
Diageo has bet big on flavoured gin in the UK in recent years. In 2020, the spirits giant completed the acquisition of Chase Distillery. Chase's portfolio of premium flavoured gins at the time included Pink Grapefruit & Pomelo and Rhubarb & Bramley Apple variants.
What are the themes that will fill the consumer's headspace in 2022? – Click here for a Just Drinks focus