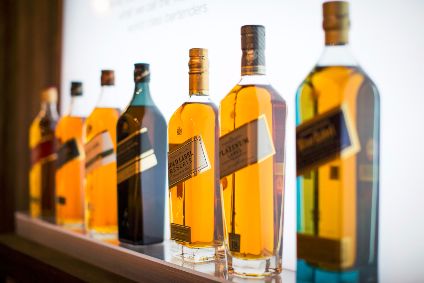 Diageo has kicked off a sustainability push for its Johnnie Walker blended Scotch, with the brand pledging to be at net-zero for carbon by 2030.
The activation, entitled 'The Next Steps', comprises a raft of environmental commitments for Johnnie Walker, ranging from water use to lighter bottles. Also included in the efforts is the restoration of 88 hectares of "heavily degraded peatland" in Scotland.
According to the brand owner, peat, which is burned in the production process for some Scotch whisky brands, stores around 30% of the world's carbon, despite covering 3% of the planet's surface.
Among the 2030 pledges are:
All of Johnnie Walker's distilleries to be powered by renewable energy
All the brand's packaging to be recyclable, reusable or compostable, and
A 20% reduction in the amount of water currently used in production
By 2025, meanwhile, Johnnie Walker's bottles should comprise a minimum of 60% recycled glass, making them around 25% lighter. Details of the level of recycled glass present in today's bottled were not disclosed.
"We want to do what we can to help give people all around the world the chance to make … more sustainable choices themselves and, in doing so, play their own part in building a better future," said global brand director Julie Bramham. "None of us can change things entirely by ourselves but the collective effort of millions of people pushing in the same direction can make a real, lasting difference."
A website – nextsteps.johnniewalker.com – has been set up to allow the brand's progress on its pledges to be monitored.
Elsewhere on the sustainability front, Diageo has been trialling a 'greener' bottle production process with manufacturer Encirc and technology company Glass Futures.
Why it's time for drinks brand owners to get their ESG reporting in order – sustainability spotlight