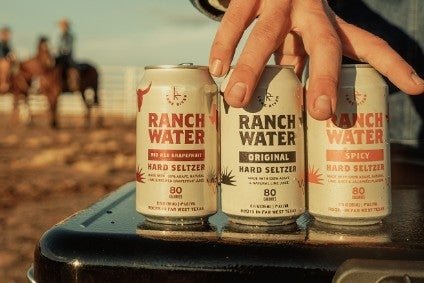 Diageo has expanded the reach of Lone River Ranch Water to 21 new US states just two months after announcing the acquisition of the Texan brand's owner.
The 4%-abv RTD is now available in nine states including Colorado, Kansas, Montana and Florida, adding to Lone River's current distribution in Texas and Tennessee. The brand will roll out to another 12 states across the south and mid-west by early June.
Diageo bought Lone River owner Far West Spirits in March, part of a new focus on RTDs from the Smirnoff brand owner that has also included fresh investment in US canning capacity. Lone River's distribution ramp-up will take the brand out of the core markets for ranch water RTDs, which are based on a Tequila cocktail popular in the southern US. Some contain Tequila, although Lone River does not.
Heineken launched a Dos Equis ranch water earlier this year but so far sales are focussed on Texas and surrounding states. Speaking to just-drinks recently, however, Heineken's head of marketing for Dos Equis, Alison Payne, said Diageo's purchase of Far West shows that ranch water is poised for expansion.
"We certainly didn't enter into it thinking it's just for Texas," Payne explained. "If a really good competitor is chasing ranch water too, then two of us could be right."
Heineken's hard seltzer switch and the rise of ranch water – Click here for a just-drinks focus