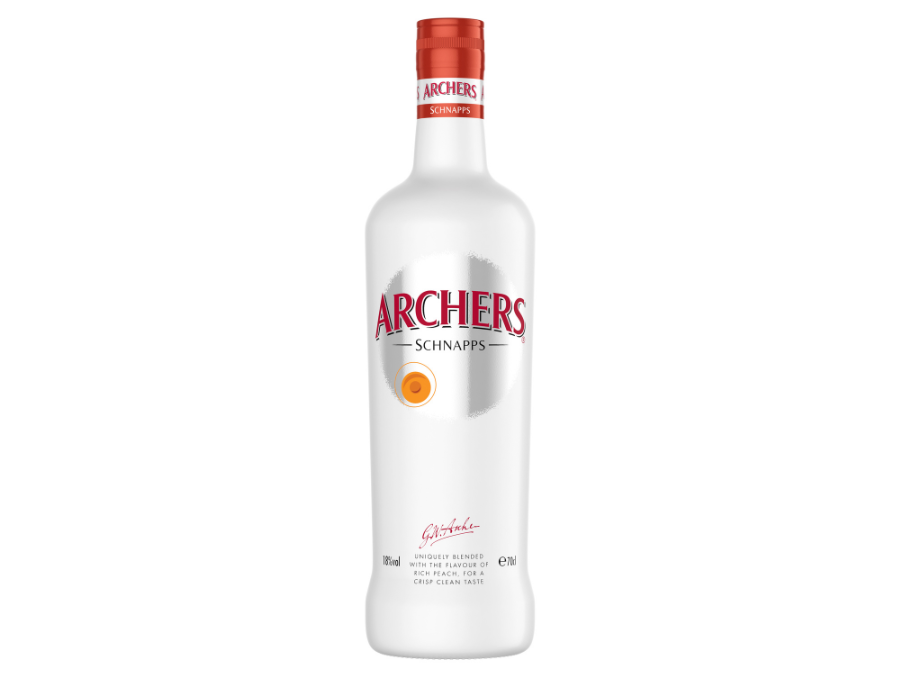 Netherlands-based spirits firm De Kuyper Royal Distillers has agreed a deal to acquire Peach Schnapps brand ARCHERS from Diageo.
The deal – announced today (8 September) – will see Diageo continue to manufacture and supply the brand for De Kuyper for the next two years. Financial terms were not disclosed.
The Rotterdam-headquartered group described Archers as a "British brand icon" that would be the "perfect complement to De Kuyper's premium cocktail liqueurs portfolio". De Kuyper already owns several fruit flavoured liqueurs, including the Peachtree peach liqueur brand.
"We want to own the peach category. With Peachtree we do so in a number of important cocktail markets, but in UK the peach category is historically owned by Archers," said De Kuyper CEO Mark De Witte. "We had the choice to keep competing with Archers or to try to acquire Archers and add the brand to our premium liqueur portfolio. We decided to do the latter."
"Archers is a high-quality liqueur with a great heritage, deeply rooted in UK consumers' minds when it comes to peach liqueurs. This strong brand performs very stably and has remained relevant for consumers in the UK ever since its launch."
De Witte said the brand would have a "high priority" for De Kuyper following the acquisition.
"We will contribute our over 325 years of expertise in liqueurs and our specific knowledge in the peach category to bring out the best in Archers," he added.
Diageo "active portfolio management" continues with Archers sale
For Diageo, the divestment of Archers is another example of the Johnnie Walker brand owner's ongoing portfolio management. The group offloaded the Picon aperitif brand to Campari Group in a US$125m deal earlier this year, and is in the process of selling its blended Scotch whisky brand Windsor to a private equity consortium in South Korea.
John Kennedy, Diageo's President, Europe, said: "We are committed to creating value for all our stakeholders through delivering consistent and efficient growth, including actively shaping our portfolio towards opportunities that will maximise growth over the long-term.
"We take a disciplined approach to capital allocation and this announcement continues our track-record of active portfolio management."
Archers was launched in the UK in 1986, and is a feature in many classic cocktails including the WooWoo and Sex on the Beach.
Earlier this year, De Kuyper added a range of five pre-mix RTDs to its portfolio. The 'Batched Cocktails' range is available for trade partner's in the group's domestic market.
Beverage M&A round-up, August 2022 – What Just Drinks thinks