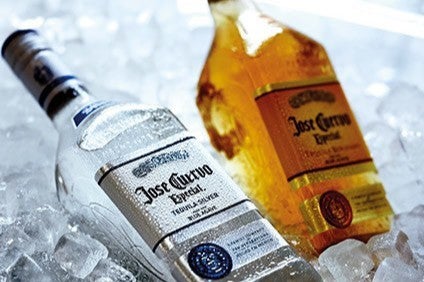 First-quarter sales up 37.7% to MXN7.17bn (US$361.3m)
The US & Canada up 45.2% in three months to end of March
RTD sales break MXN1bn, soaring by 101.6%
Jose Cuervo portfolio sales increase 9.2%
Another quarter, another outstanding set of results for Cuervo, with the Mexico-based spirits group seeing its Q1 sales leap by over a third.
The Jose Cuervo brand owner today posted a near-38% top-line increase from the three months to the end of March, building on 2020's +19.4% sales rise. While the group's flagship Tequila brand did well, up 9.2%, Cuervo's RTD portfolio enjoyed a standout quarter, delivering a sales increase of 101.6%.
The success of RTDs was underlined by volumes growth outstripping the company's sales, rising 43.4%.
The company continues to benefit from the at-home cocktail and premix trends in the US: Indeed, sales from the US & Canada combined grew by just over 45.2%. That said, the reporting region's volumes increase was higher, at +55.7%.
Price increases during the quarter were credited with contributing to the sales rises in all three of Cuervo's regions.
Management comment
"The first quarter of 2021 continued to present challenges in many of the company's markets due to the extended COVID-19 pandemic and the on-premise channel still affected. However, the company was able to adapt quickly to the difficult and often changing market conditions and continued to execute its business plan effectively.
"The company is confident that its work over the years to build a portfolio of leading, trusted and desirable brands, focused on high-growth spirits categories and supported by a global distribution network, will allow it to further generate value for its shareholders."
To view Cuervo's official Q1 results announcement, click here.
Why Diageo is winning the slow-and-steady Tequila race – Click here for a just-drinks comment