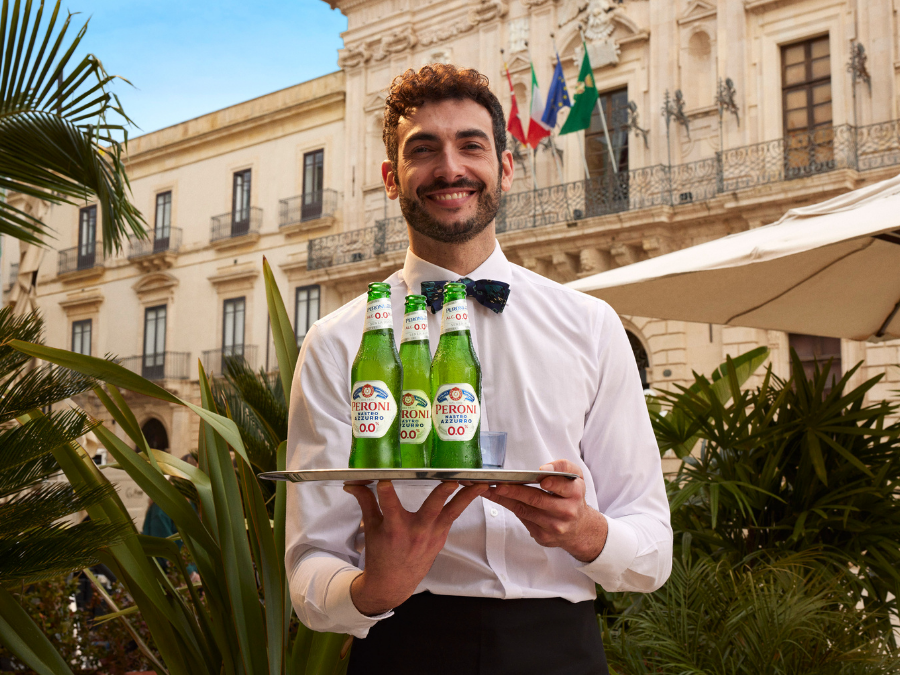 Beer's no- & low-alcohol category presence is suffering from a consumer perception of compromise, according to the global brands director for beer at Asahi's non-Japanese operations.
Earlier today, the Japan-headquartered group announced the roll-out of 0.0%, a zero-abv version of its Peroni Nastro Azzurro lager. The extension results in the retirement of Peroni Libera 0.0%, which launched three years ago.
Speaking exclusively to Just Drinks this week, Richard Ingram, global brands director for Peroni, Asahi Super Dry & Grolsch at Asahi's 'Europe & International' division, admitted consumers have not been convinced by marketing claims from no- & low-alcohol beer.
"Too often, 0.0% has been a compromise," Ingram said. "While lots of advertising will say things like "no compromise" or "100% great taste, 0% abv", we know that what the consumer will read is that, in fact, it's a compromise.
"We owe consumers both something that is super-premium and higher quality and – in a marketplace that's somewhat cluttered now – something that stands out. I think we've done that with Peroni Nastro Azzurro 0.0%."
Also in Just Drinks' interview, which can be viewed here, Ingram confirmed plans to release a 3.5% abv version of Asahi Super Dry in Australia. "When we look at consumer trends, we're seeing that people want different abv's for different occasions," Ingram noted. That's what we're aiming to provide, rather than reducing our flagship products.
"A good example is in Australia, where we're about to launch Asahi Super Dry 3.5% [abv]. That will sit alongside the 5% and 0.0% brands in the market."