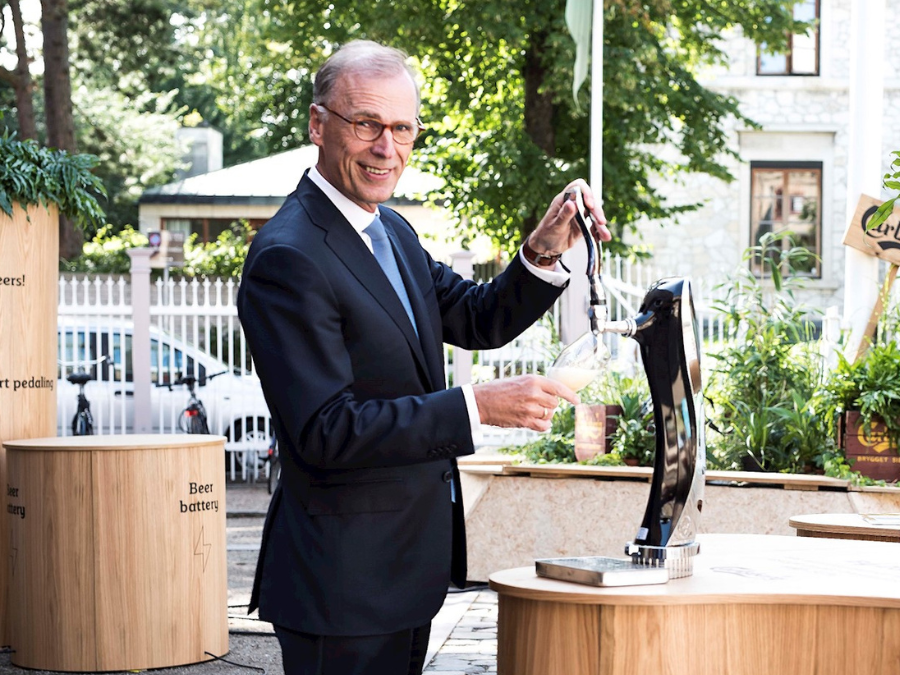 Carlsberg has announced that CEO Cees 't Hart is to retire and will leave the Danish group "by the end of Q3 2023 at the latest".
't Hart steps down after eight years at the helm and after the company last month reported all-time high revenues of DKK70.3bn (US$10.07bn) and operating profit of DKK11.5bn in its latest financial results.
The Tuborg brewer said a search for his successor was "ongoing" with a further announcement to be made "in due course".
't Hart joined Carlsberg from dairy major FrieslandCampina in 2015 and was tasked with improving the Somersby maker's fortunes in eastern Europe, including Russia. Prior to the country's invasion of Ukraine, Russia accounted for 10% of Carlsberg's revenues and 6% of its operating profits in 2021.
Henrik Poulsen, the chair of Carlsberg's supervisory board, said: "Cees 't Hart has delivered remarkable results during his time at Carlsberg. Cees has been a catalyst for performance, achieving excellent results and a true leader, ensuring the successful strategic transformation of the Carlsberg Group.
"Under his leadership, the group has navigated significant challenges, including the difficult Covid-19 years, the war in Ukraine and the ongoing sale of the Russian business.
"Cees leaves behind a purpose-led and performance-driven company with solid strategic, financial, organisational and societal health. On behalf of the supervisory board, I thank Cees for his extraordinary contribution to Carlsberg and wish him the very best for the future."
't Hart added: "It has been a privilege leading Carlsberg the past eight years. I'm immensely proud of the organisation and the results we as a team have achieved.
"Staying on board for another half a year will allow me and the team to continue delivering on our challenging plans for 2023 and accomplishing the sale of the Russian business before the summer. Thereafter, I'll focus on some interesting non-executive roles.
't Hart's departure is the third top table exit at Carlsberg in the space of a year, with former chair Flemming Besenbacher retiring in March 2022, and ex-CFO Heine Dalsgaard departing in December.
In a note to clients, AllianceBernstein analyst Trevor Sterling said the decision of 't Hart, who turns 65 this year, to retire "should not be a big surprise".
"We thought he might stay on to the end of the year to give the new CFO Ulrica Fearn a bit more time to settle in but he is leaving by the end of Q3 2023 at the latest," Sterling noted. "So this is likely a big vote of confidence in her ability and how well she has settled in."
Sterling put forward the name of Graham Fewkes, Carlsberg's executive vice-president for western Europe, as a possible candidate to replace 't Hart.
"There is no comment on who might succeed Cees… Some may interpret this as 'lacking a succession plan'," he said. "We see it slightly differently. In our view, Graham Fewkes, former head of Asia and currently running western Europe is a very strong internal candidate.
"However, Carlsberg also need to do due diligence on external candidates and, as soon as one goes external, word leaks out. Hence, the pre-emptive announcement."
Last month, Carlsberg said it expects to have found a buyer for its Russian business by June. The brewer added it hopes to include a possible buyback clause for the unit in the future.
From February 2022 – Just Drinks speaks to Carlsberg CEO Cees 't Hart