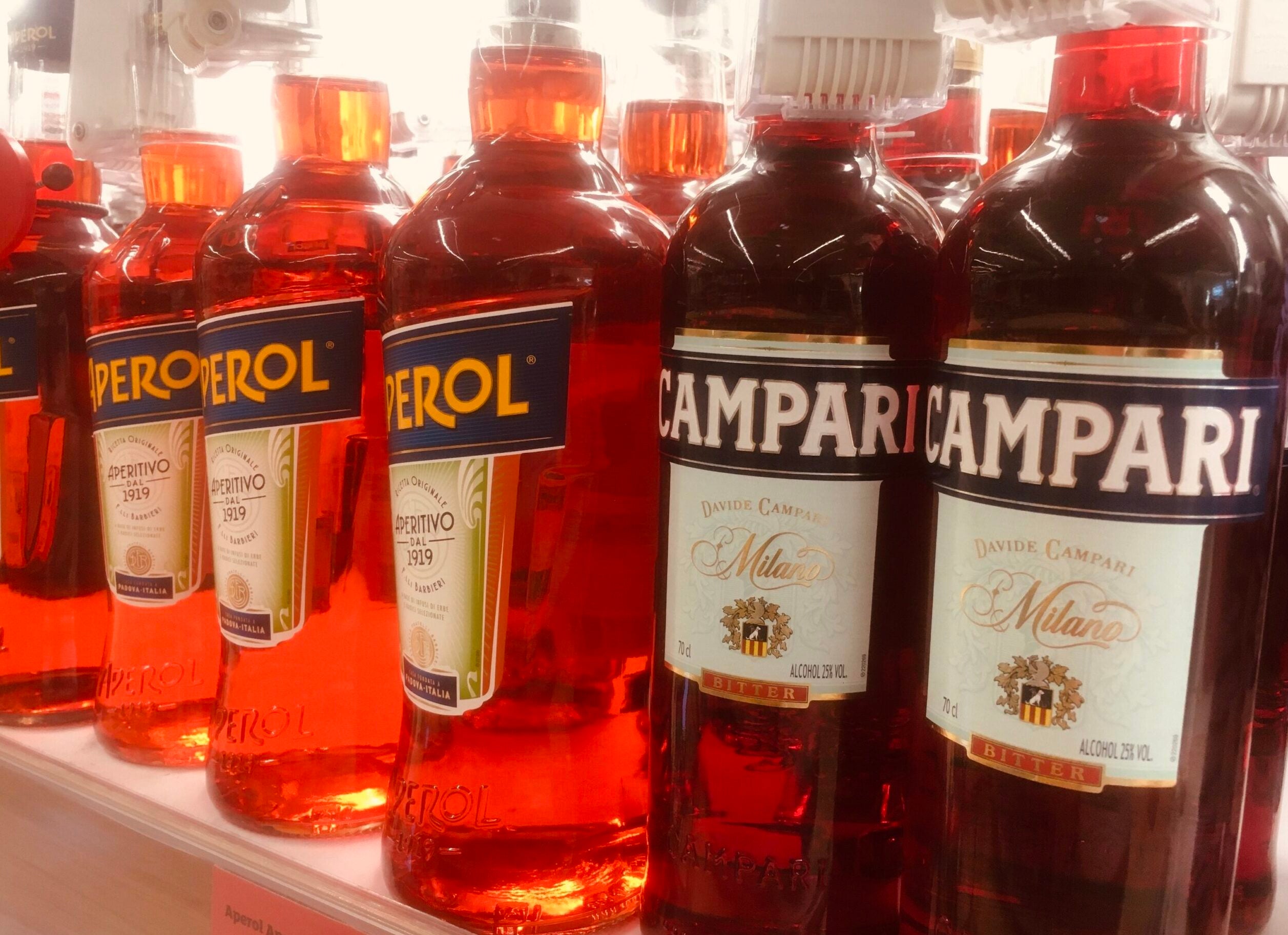 Campari believes "very positive" consumer trends will continue to benefit its business as the Italy-based spirits group weathers near-term pressure on costs.
After reporting a 25% jump in first-half sales (up more than 19% organically), CEO Bob Kunze-Concewitz outlined why the Aperol maker can prosper moving forward, even as it wrestles with challenges in its supply chain and on packaging.
"Looking at the remainder of the year, clearly we expect volatility and uncertainty to remain due to – on the one hand – the ongoing pandemic, as well as geopolitical tensions. Having said that, we expect a very positive underlying momentum of our key brand-market combination to continue," he said.
"However, the shipment performance will not reach its full potential as it will reflect some temporary supply constraints. There will also be a less favourable sales mix also due to seasonality and input costs are accelerating, particularly when we look at the logistics side, as we try to satisfy the demand across international markets and have moved quite a few shipments for air, as opposed to ship."
Kunze-Concewitz added: "Net-net, looking at the medium term, whilst the current challenges persist, we expect to continue benefiting from very positive trends in consumer preferences, which are clearly favouring our brand portfolio due to its exposure to outperforming spirits category, as well as our pricing power and brand equity."
Campari has maintained its forecast for flat organic EBIT-adjusted margin in 2022. The Bulldog gin owner says price increases in the pipeline will be able to "partially mitigate" the pressure it is seeing on costs, which as well as logistics, are also taking in areas such as glass packaging. Grand Marnier was a brand Campari's management highlighted as seeing its first-half sales dented by the lack of availability of glass.
Campari's packaging and logistics costs
Kunze-Concewitz said Campari expects Grand Marnier "to continue to be impacted" by the pressure on glass supplies. The chief executive also pointed to issues with sourcing ingredients for a second brand, Magnum Tonic Wine.
On logistics, he explained: "We also expect international logistics to remain a very big challenge. We have a lot of containers sitting in ports and being delayed. We're trying to do our best to try to ship as much as possible to air at a higher cost as well as paying premiums to get our containers in the boat but this will continue to affect us."
CFO Paolo Marchesini said the impact on second-half sales of Grand Marnier and Magnum Tonic Wine from the difficulties in sourcing packaging "won't be meaningful in the big scheme of things". He added Campari sees the increase in logistics costs as a "temporary situation, which we expect over time will ease".
A factor in Campari's solid first-half sales showing was the performance of its aperitifs but, even in that side of the business, there are short-term challenges to work through, Kunze-Concewitz said.
"With regards to the aperitifs, currently we have such strong demand that we're not going to be able to fully satisfy," he revealed. "We're going to have very, very strong growth but, clearly, in the short term, [we] will be impacted in terms of production capacity. This is short-term, as we're already working on developing contract packing relationships so that we do not have those issues in the short term next year. And then, separately, we're working on significant expansion projects across our key geographies."
Analysts at AllianceBernstein today described Campari's second quarter as "a blow-out" and a "stellar set of results [that] reflected ongoing very strong underlying consumer demand plus some good weather benefits in European markets".
They suggested Campari's decision to retain its full-year margin guidance "errs on the side of caution", arguing even if input costs accelerate in the second quarter, the company should benefit from price increases.
Campari's management was asked on the analyst call why it maintained its forecast on margins. Kunze-Concewitz said: "Frankly, we're seeing input costs and logistics costs increase throughout the year. We're doing what we can to compensate them and we think, given the context, actually maintaining a flat EBIT margin is pretty good."
Alongside the publication of the first-half results, Campari announced the acquisition of Italian vermouth and gin brand Del Professore.
Meanwhile, finance chief Marchesini has also been given the role of COO.