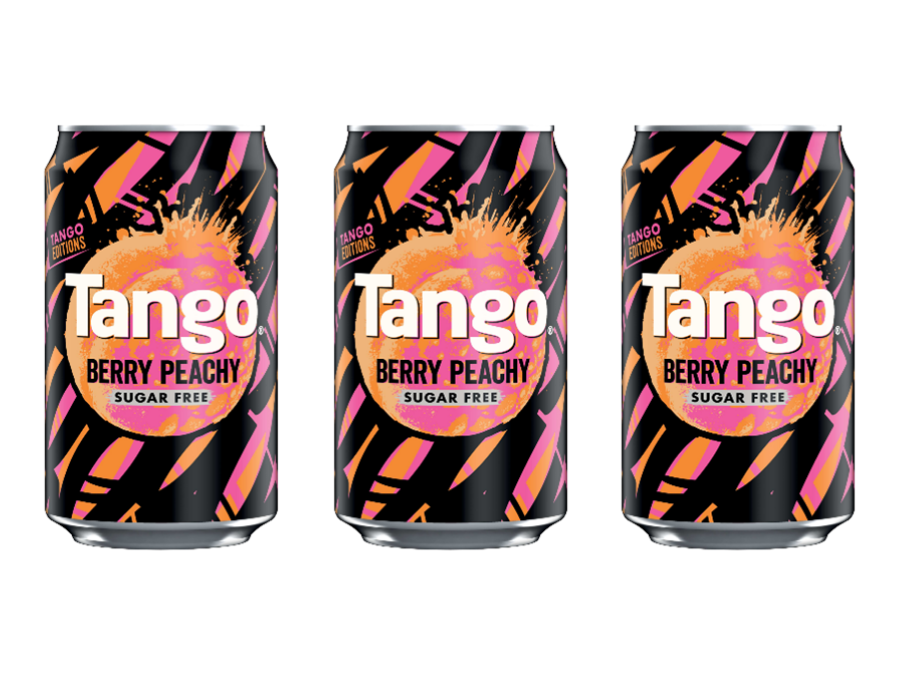 Category – Carbonated soft drinks, sugar-free
Available – From this month
Location – The UK
Price – From GBP0.69 (US$0.89) per 33cl can
Britvic has unveiled the first of a new series of sugar-free variants from CSD brand Tango in the UK.
'Tango Editions' is a rotational-flavour series from the UK-headquartered brand owner, with the first iteration – Tango Berry Peachy – hitting supermarket shelves in the country this month. The peach & raspberry-flavoured drink is available in 50cl and 2-litre bottle formats, as well as in 33cl cans.
"We know how important it is to keep shoppers on their toes with exciting new innovation, especially in the fruit carbs category," said Britvic's at-home commercial director, Ben Parker. "Our 'Tango Editions' range was developed for exactly this reason – so retailers can offer their shoppers a series of rotational flavours which disrupt the category through bold tastes, liquids and pack designs."
Sugar-free flavours now represent a third of sales from the Tango brand, according to Britvic. Tango Berry Peachy is the group's latest innovation in the category, following the launch of a 'Dark Berry' expression 12 months ago.
In its latest financial results, Britvic posted a 16.5% rise in year-on-year sales from the three months to the end of December.
Supply Chain Special – What's the impact on soft drinks? – Click here for a Just Drinks comment