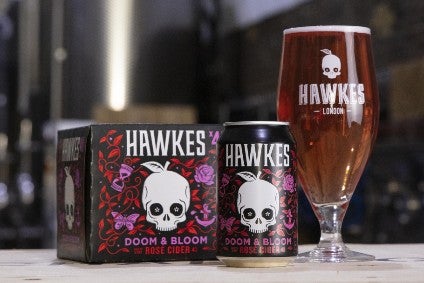 The founder of Hawkes Cider, a company acquired by BrewDog two years ago, will leave the group at the end of this month.
BrewDog today confirmed the departure of Simon Wright, who set up Hawkes in 2013. BrewDog bought the UK-based cider producer in April for an undisclosed fee and has since expanded production to the US.
Wright said: "There was always going to be a time when we felt that the baton needed to be fully passed over to BrewDog, and that moment is now."
BrewDog CEO James Watt said Wright is leaving "on brilliant terms". Watt added: "We have plans to continue to work together with him in the future in his next venture."
Hawkes describes itself as London's first "urban cidery" and is on the so-called 'Beer Mile' in the city's south-east district of Bermondsey. BrewDog commenced production of Hawkes in the US a year ago at its Columbus brewery in Ohio.
Why pickle vinegar is poised to spice up the sports drinks category – Click here for a just-drinks comment