Earlier this month, US-based premium pickle brand Grillo's Pickles unveiled plans to launch a line of cold-pressed pickle vinegar health and sports beverages.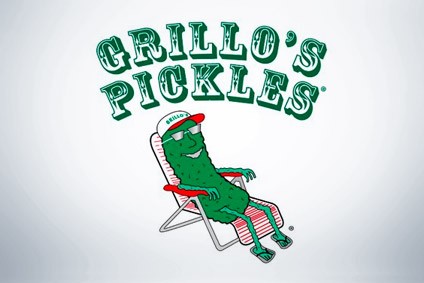 Cold-pressed juice has grabbed consumer attention in recent years as the production process preserves more of the vitamins and enzymes that can get destroyed by commercial juicing methods. These types of products are likely to appeal to the 54% of global consumers who consider cold-pressed food and drinks to be "very" or "somewhat appealing", according to GlobalData's 2019 Q3 global consumer survey.
"Pickles stand to benefit from strong consumer interest in fermented foods, which are highly regarded for their digestive health benefits," said Katrina Diamonon, a senior analyst at GlobalData.
Indicative of this, the survey found that 56% of global consumers believe that apple cider vinegar will have a positive impact on their health.
Diamonon continues: "The benefits of pickle juice - or the brine in which pickles are cured - have been touted in recent years as a credible sports drink alternative. Its high sodium content can purportedly help replenish the fluids lost during exercise, thus preventing dehydration. Additionally, the vinegar in pickle juice may block the neurological signal that triggers muscle cramps.
"Nevertheless, pickle beverages have yet to garner the reputation as a natural alternative to synthetic sports drinks in the way that, for example, coconut water has gained.
"The sports nutrition segment is arguably overdue for a sensory refresh and plant-based push, and pickles may well be the ingredient to drive this."
Functional drinks flex their muscles as 'ultra-performance' takes hold - Click here for a just-drinks comment
---