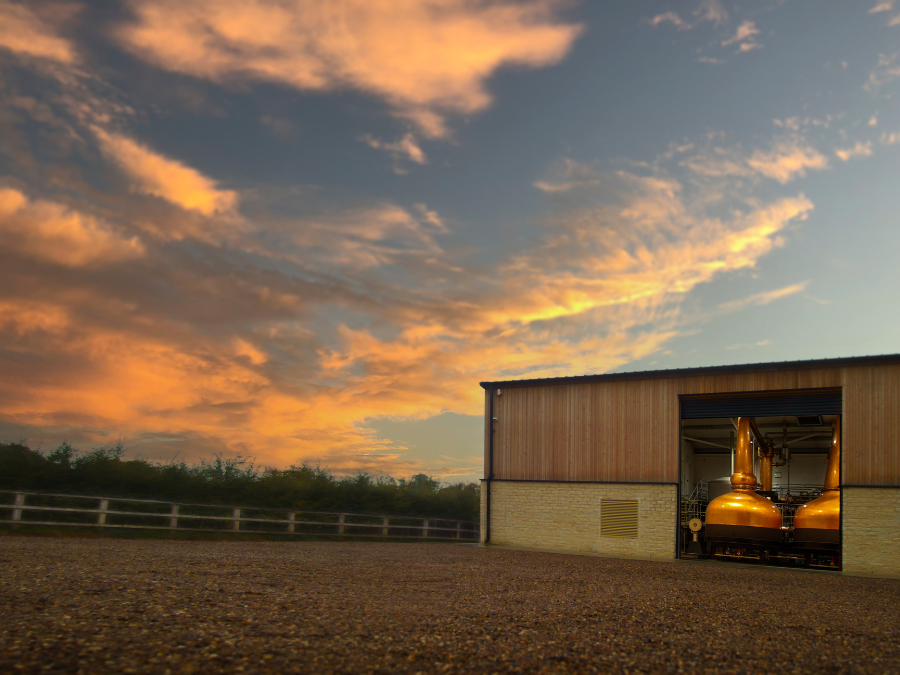 UK wine and spirits retailer Berry Bros. & Rudd has purchased a minority stake in Cotswolds Distillery.
The investment was secured as part of the Warwickshire-based spirits company's most recent funding round, which also included existing and new private investors.
Cotswolds Distillery will use the funds to increase production and sales of its Cotswolds Single Malt Whisky, and to create a biodiverse wetlands ecological treatment system at its 14-acre site in Stourton, Warwickshire. As part of the terms of the deal, Berry Bros. & Rudd's CEO Emma Fox will join the distillery's board.
The exact stake taken and amount paid by Berry Bros. & Rudd was not disclosed.
Cotswolds Distillery claims to be the largest producer of English whisky, having recently opened a second distillery at its Warwickshire home. Its flagship whisky expression – which launched in 2017 – is distributed in 35 countries around the world.
Emma Fox, CEO of Berry Bros. & Rudd, said the funds would help the distillery take advantage of "the growing global opportunity in new-world whisky".
"We are delighted to have partnered with Cotswolds Distillery," she said. "Their impressive growth has seen them become the best-selling English whisky and a leading light in the fast-growing premium single-malt category.
"We look forward to supporting and accelerating their international expansion and helping them maximise the growing global opportunity in new world whisky. We're also delighted that our investment will help boost their sustainability plans, as this is an important part of our role in the industry to ensure we're building a resilient and sustainable future for generations to come."
Cotswolds Distillery founder Daniel Szor added: "We could not be more delighted with the results of our funding round, in particular our new partnership with Berry Brothers who like us stand for excellence in fine spirits, as we further build our brand through increased national and international distribution." 
Berry Bros. & Rudd was founded in 1698, and this year celebrates 325 years in business. The wine and spirits merchant still operates out of its home in central London, as well as running a large-scale DTC wine and spirits e-commerce platform.
Speaking to Just Drinks last year, Szor criticised the ubiquity of the global travel retail segment of the whisk(e)y category, and said the dominance of multinational brands had "led to a slight dumbing down of whisk(e)y".
He said: "There has been a slight decline in quality, and maybe that has been masked by marketing departments, and people talking about how old it is, or how wonderful the water is or whatever, but not about the process."