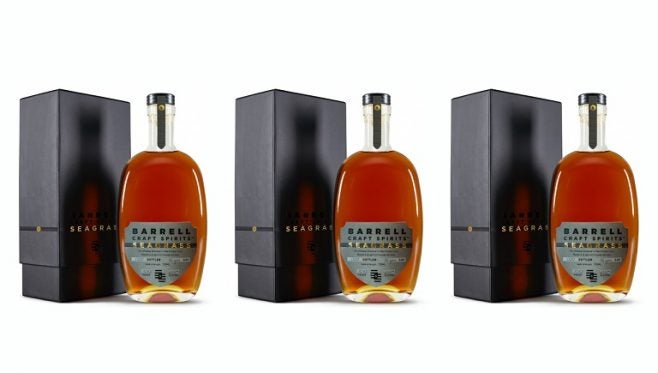 Category – Spirits, rye whiskey, Canada, 65.41% abv
Available – From this week
Location – The US, through selected off-premise outlets in 48 states and online at the company's website
Price – SRP of US$249.99 per 75cl bottle
Barrell Craft Spirits has added a Canadian rye to its Barrell Seagrass line of whiskeys.
The Kentucky-based blender and bottler, which kicked off the series last year, has sourced a 16-year-old rye at cask strength. Like its predecessors, BCS Gray Label Seagrass is finished in three casks, in this instance barrels previously used for Martinique Rhum, Madeira and apricot brandy.
The expression is available in limited – albeit unspecified – numbers.
Just under a year ago, Barrell, founded by Joe Beatrice, unveiled Stellum Spirits, an umbrella brand for a set of American whiskies that debuted with two US iterations, a Bourbon and a rye whiskey. The pair then hit Australia in October.
What's coming up in aged spirits in 2022? – Click here for Just Drinks' predictions for the year ahead