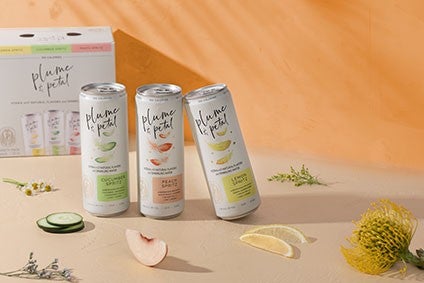 Bacardi's Plume & Petal Spritz Ready To Drink
Category – RTD, vodka-based, 4.5% abv
Available – From this month
Location – The US, available nationwide in the off-premise
Price – SRP of US$12.99 per single-flavour four-pack, $17.99 per assorted six-pack of 35.5cl cans
Bacardi has unveiled its first vodka-based premix through the recently launched Plume & Petal brand.
Bacardi's Plume & Petal Spritz Ready To Drink hits the US in the coming weeks and is made up of three flavours. The range comprises:
Peach Spritz, "with notes of white peach, lavender and black tea"
Cucumber Spritz, "infused with lemongrass and chamomile tea", and
Lemon Spritz, "with hints of elderflower and white tea"
"This latest offering meets the ever-growing consumer demand for the RTD category, plus low-abv cocktails and botanical-infused vodkas," said Bacardi. "In 2020, Drizly saw a 416% increase in share of sales year-over-year for the RTD segment and 83% of bartenders are seeing a high-demand for low-abv cocktails. Vodka-based RTD options are also projected to represent 50% of the category by 2024."
Bacardi launched Plume & Petal, which has a 20% abv and comes in three flavours, in the US in July last year. The privately-owned group also unveiled a lower-abv, flavoured brand extension of Grey Goose vodka in February.
Why COVID has prompted an RTD tsunami from spirits brand owners – Click here for a just-drinks comment
Free Whitepaper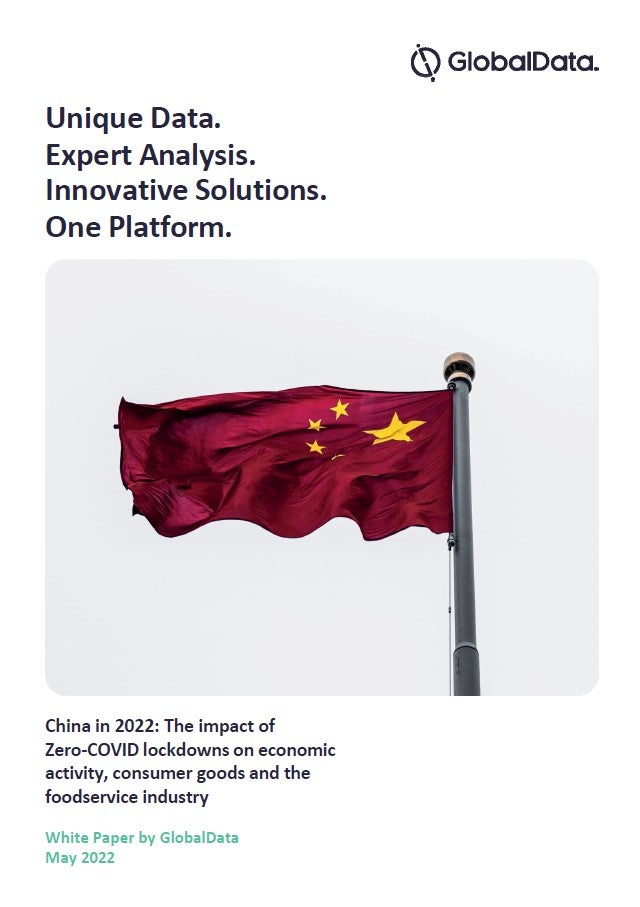 What is the impact of China's Zero-COVID lockdowns on economic activity, consumer goods and the foodservice industry?
While wanting to protect the country from being overwhelmed by Omicron, China's adherence to a Zero-COVID policy is resulting in a significant economic downturn. COVID outbreaks in Shanghai, Beijing and many other Chinese cities will impact 2022's economic growth as consumers and businesses experience rolling lockdowns, leading to a slowdown in domestic and international supply chains. China's Zero-COVID policy is having a demonstrable impact on consumer-facing industries. Access GlobalData's new whitepaper, 
China in 2022: the impact of China's Zero-COVID lockdowns on economic activity, consumer goods and the foodservice industry
, to examine the current situation in Shanghai and other cities in China, to better understand the worst-affected industry sectors, foodservice in particular, and to explore potential growth opportunities as China recovers. The white paper covers:
Which multinational companies have been affected?
What is the effect of lockdowns on foodservice?
What is the effect of lockdowns on Chinese ports?
Spotlight on Shanghai: what is the situation there?
How have Chinese consumers reacted?
How might the Chinese government react?
What are the potential growth opportunities?
by GlobalData