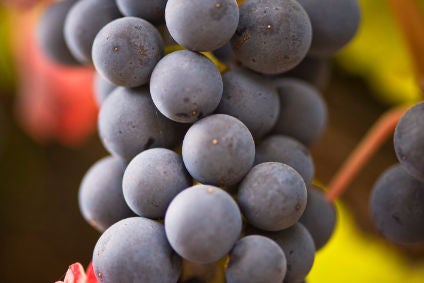 Australian wine exports continue to struggle in traditional markets, with growth in south-east Asia falling to offset pressure on sales in the UK and the US.
Trade body Wine Australia's latest export report showed Australian wine exports declined by 7% to A$1.9bn ($1.25bn) in the year to 31 March. Volumes were down 1% in volume to 620m litres, or 69m nine-litre case equivalents.
The value of shipments was 18% below the ten-year average of A$2.3bn. Volumes were 16% below the ten-year average volume of 736m litres.
Peter Bailey, Wine Australia's manager of market insights, said the year-on-year decline in value was largely driven by a decrease in exports to the UK.
"The UK is still experiencing the decline that we've previously reported, which is the result of elevated shipments over the past two years due to pre-Brexit demand and Covid-19-induced changes in consumer preferences," Bailey said.
The value of exports to the US dropped 8% to A$381m, although volumes were up 15% to 146m litres.
"In comparison to value, total shipment volume was relatively stable – with the large decline to the UK being outweighed by volume growth to the US and Canada, particularly in unpackaged wine, as global shipping conditions continue to improve," Bailey said.
By volume, the UK accounts for 33% of exports, despite shipments declining 16% to 208m litres during the 12-month period.
The US, which saw volumes rise 15% to 146 million litres, accounted for 24% of exports.
Australia shipped wine to 118 markets, six more than the same period in 2022. South-east Asia showed the strongest growth as a region with its value rising 9% to $301m.
Bailey noted: "A positive in the report is that Australia's diversification into emerging markets is starting to bear fruit, which is beneficial for longer-term stability and growth. South-east Asia grew strongly at both the commercial and premium ends of the price spectrum, and to key emerging markets including Thailand, Malaysia, Indonesia, Vietnam and Philippines.
"Australian exporters shipped wine to more individual destinations around the world. But it is also pleasing to see that the regional share of export value has remained even; with around a one-third share of Australia's export value going each to Asia, North America and Europe."
Hong Kong and Singapore comprised a combined 17% share of total export value, despite Singapore falling 20% in value. Notably, Canada's volume soared by 44% to 73 million litres and now holds a 12% share of total export volume.
The export results are indicative of Australian wine's continued difficult conditions, with rising supply chain costs and increased competition from other beverages are impacting "traditional markets" for Australian wine.
"In traditional markets for Australian wine, the decline in the demand for wine is being felt the most in lower price segments while premium wine is still finding growth, as consumers purchase wine less frequently but are choosing to spend more on each wine product they purchase," Bailey said.
"This change disproportionally affects Australia, as a large share of exports to traditional markets such as the UK and US are currently in lower priced products, and this therefore impacts export performance. It's a tough export environment for Australian wine."
Last month, Wine Australia released another report which showed that the calendar year 2022 recorded a disproportionately strong level of growth in shipments of unpackaged wine compared to revenue.