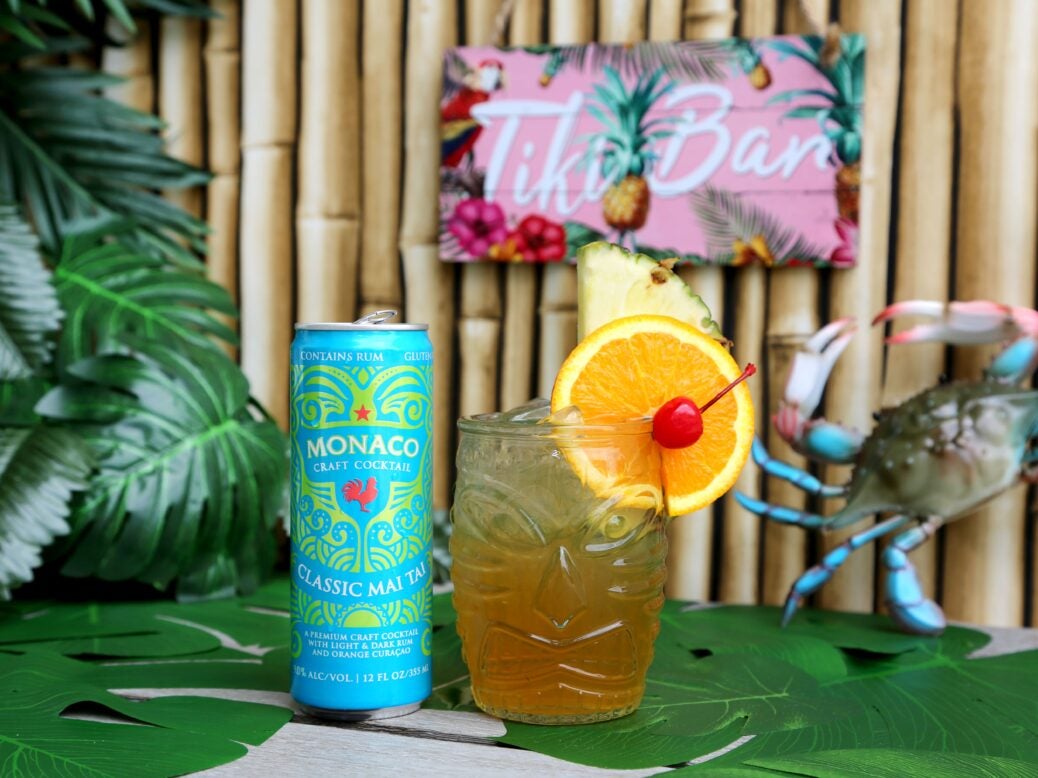 Category – RTD, spirits-based, 9% abv
Available – From this month
Location – The US
Price – SRP of US$2.50 per 35cl can
Atomic Brands has added a new variant to its Monaco range of pre-mix cocktails in the US.
Monaco Classic Mai Tai is a blend of light and dark rum equivalent to two shots of alcohol. The release is available at selected retailers across the US.
The extension joins Tequila Sun Crush, Moscow Mule, Kentucky Mule, Citrus Rush, Tequila Lime Crush, Blue Crush, Cranberry, Mango Peach, Black Raspberry, Tropic Rush and Purple Crush in the Monaco RTD range.
"With the revival of classic cocktails on the rise, we are excited to bring consumers a new RTD variety that meets this growing demand for pre-mixed, premium cocktails," said Don Deubler, CEO of Atomic Brands. "Rum is increasing in popularity amongst drinkers, and the launch of our Classic Mai Tai marks our first rum variety in our craft cocktail line."
Atomic released Monaco Tequila Sun Crush last month.
Talking shop – Is voice shopping the next frontier of online retail? – consumer trends