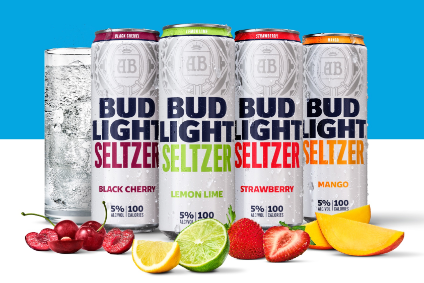 First-quarter group sales up 17.2% to US$12.29bn
'Asia Pacific' shines, jumping 61.7% to $1.64bn
'North America' rises 5% to $3.75bn, 'EMEA' flat at $1.57bn
Group volumes increase 13.3%
Anheuser-Busch InBev has reported a remarkable set of results for the first quarter of 2021, surging back into growth after last year's top-line dip.
The group, which also confirmed a change of CEO today, posted sales of US$12.3bn from the three months to the end of March, with the 'Asia Pacific' reporting region leaping by almost 62%. The 17.2% sales increase came on the back of a 13.3% volumes lift, indicating success for A-B InBev's beer premiumisation strategy.
The three-month numbers represent a change of fortune for the company, after 2020 sales declined 3.7%.
A-B InBev's star performer on a market basis was China, where three-month sales climbed 90% on the corresponding period a year ago, and even beat Q1 2019. The country, which has been the main subject of the brewer's premiumisation efforts, was up in volumes terms by around 85%. Elsewhere, the US grew sales by 5.4% as the company cycled last year's 'pantry-loading' by consumers as COVID approached. The country's hard seltzer craze continues, with A-B InBev claiming its alcoholic sparkling water portfolio grew ahead of the wider category.
Further south, and Brazil enjoyed a barnstorming three months with a sales jump of 24%, driven by premium beers, particularly global brands Budweiser, Corona and Stella Artois. Over in Europe, on-premise restrictions pulled on performance while a double-digit jump in off-premise sales kept the 'Europe, Middle East & Africa' region's top-line at parity with last year, dipping by only 0.4%.
Management comments
"Our business is off to a very strong start in 2021. Our winning commercial strategy, best-in-class brand portfolio, digital platforms and operational excellence led to market share gains in the majority of our key markets. Compared to pre-pandemic levels of 1Q19, we delivered own beer volume growth of 2.8%, even in the context of ongoing COVID-19 related impacts, such as on-premise channel restrictions across our markets (particularly in Europe) and a one-month ban on the sale of alcohol in South Africa."
For the full year, A-B InBev expects its 2021 sales to rise at a faster rate than EBITDA growth, which is forecast to rise by between 8% and 12%.
To view Anheuser-Busch InBev's official Q1 results statement, click here.
What will Anheuser-Busch InBev's priorities be for the years ahead? – Click here for a just-drinks analysis