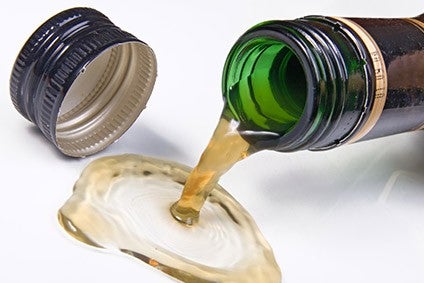 A group of 48 trade associations in the US have teamed up to mark the pending hike in EU tariffs on American whiskey with a call to abandon the trade war between the US and the EU and UK.
With the rate of duty on whiskey exports from the US into the EU set to double to 50% on 1 June, the group, The Toasts not Tariffs Coalition, has sent a letter to several lawmakers, including the US Trade Representative. While welcoming last month's suspension of the tariffs related to the Airbus/Boeing dispute, the letter warns that American whiskey "must not be left behind saddled by tariffs".
Both sides continue to have tariffs in place on swathes of each other's alcohol exports, prompted by the US imposition of a 35% levy on EU steel and aluminium exports almost three years ago.
"The EU and UK continue to impose a 25% tariff on American whiskeys … which puts these products at a competitive disadvantage in those markets," the coalition said. "Since these tariffs were imposed in June 2018, American whiskey exports have declined by 37% to the EU and by 53% to the UK.
"In exactly 50 days, the EU's tariff is scheduled to double to 50%, further exacerbating the unlevel playing field in the EU market for American whiskeys. If urgent action is not taken to lift these tariffs, many small US distilleries will not be able to recover from the devastating impacts of both the tariffs and the pandemic."
A webinar organised yesterday by the Toasts not Tariffs Coalition can be replayed below.
The EU & US trade war timeline – How alcohol on both sides of the Atlantic has battled with tariffs