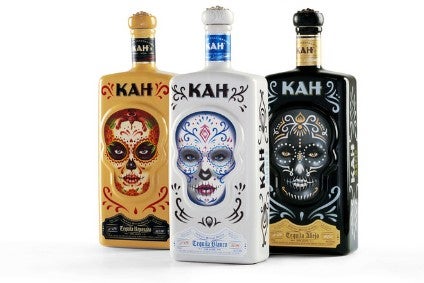 Amber Beverage Group is to launch Tequila brand Kah in China.
The company, which handles the bulk of drinks operations for Stolichnaya-owner SPI Group, said today it will roll out the Tequila through distributor ChinaBev. Commenting on the launch, global brand director Evija Sparane said Kah has all the attributes for success in China.
"Its authentic origin and brand story, as well as being a globally-appreciated Tequila, are elements Chinese customers value highly," Sparane explained.
The China launch is part of a global expansion for Kah. The brand rolled out in Canada last year, and this year Amber will add new Global Travel Retail markets. The company also plans to expand distribution into the Mediterranean region and the Middle East including Turkey, Cyprus, Dubai, Spain and India.
Amber initially acquired a stake in Fabrica de Tequilas Finos, which produces the Kah brand, in 2016 and now owns the company outright.
Why Diageo is winning the slow-and-steady Tequila race – Click here for a just-drinks comment