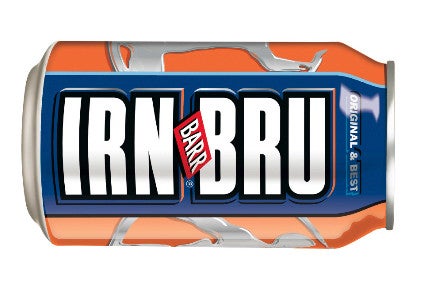 Full-year sales fall 11.2% to GBP227m (US$312.9m)
Top-line decline accelerates on H1's -7.6%
Third-quarter approaches parity (-0.5%) but three months to 24 January slump – H2 -14.6%
Balance sheet solidified, with GBP50m in the bank from fiscal-2020's GBP10.9m
AG Barr has confirmed its double-digit sales decline in fiscal-2021, with the Irn-Bru brand owner's final quarter pulling markedly on 12-month performance.
Having announced in a trading update in January that full-year sales would come in down 11.2%, the UK-based company posted full details of its results for the 12 months to 24 January late last week. In the filing, Barr detailed that the last three months of the fiscal year slumped by almost 15%, undoing the flat sales delivered in the third quarter.
The reintroduction of lockdown measures in the UK early in December brought the return of the group's troubles in the on-premise and hospitality channels.
Flagship brand Irn-Bru closed the year 9.7% down on fiscal-2020, as the group decided to delay the CSD's planned innovations until the current 12-month period.
Elsewhere, 'stills & water' had a tough year as Ramadan – a strong sales opportunity for Barr's Rubicon still beverage variants – was hampered by COVID-driven restrictions. Also hit hard was the Strathmore water brand, which slumped by around 85% thanks to its reliance on the on-premise.
Finally, the Funkin cocktail-ingredient brand, which has also been focused on the on-premise, pivoted to at-home consumption occasions and RTD cocktails. The move resulted in Funkin's 85% on-premise share dropping to nearer 50%.
Looking to the current fiscal 12 months, Barr is expecting sales to bounce back by high single digits, with Irn-Bru set to be the subject of a "marketing investment designed to deliver the greatest ever consumer reach in England & Wales" this year. The activation will be joined by Euro-themed marketing in the brand's home market of Scotland, made possible by the national soccer team's qualification for this Summer's tournament.
The company is also preparing a return for Irn-Bru 1901, following the added-sugar extension's limited release in late-2019.
To view AG Barr's fiscal-2020 results filing, click here.
Are hard seltzers paving the way for 'soft seltzers'? – Click here for a just-drinks comment