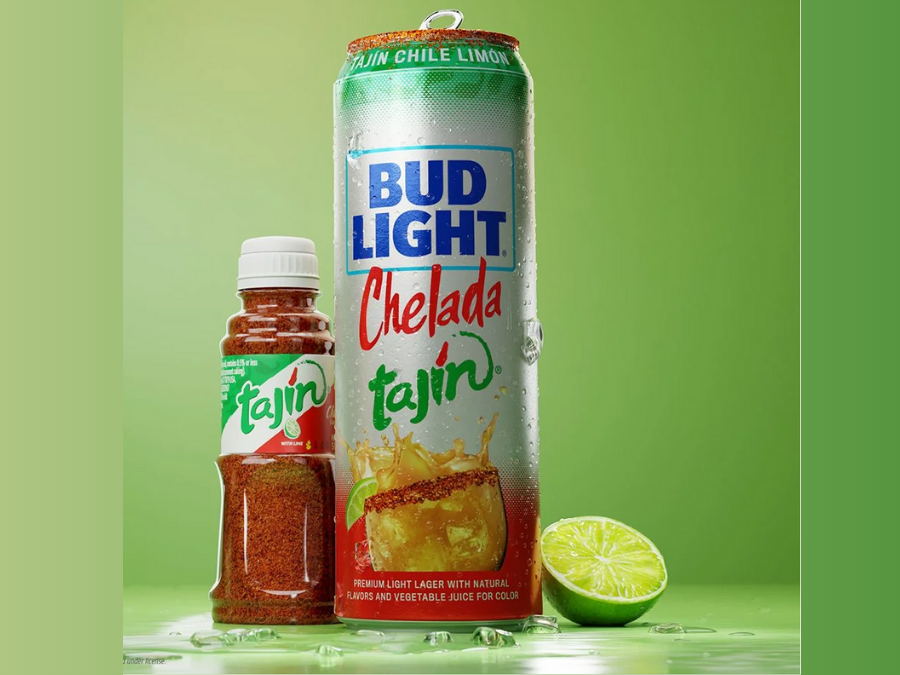 Anheuser-Busch InBev and chilli powder producer Industrias Tajín have created a Chelada drink sold under the beer giant's Bud Light brand.
The new drink, Bud Light Chelada Tajín Chile Limón, went on sale in the US yesterday (27 March).
Traditionally, Chelada is a Mexican beer cocktail made with beer, tomato, salt, lime and spices.
AB InBev first launched the Bud Light Chelada range in the US in 2008. In 2020, the Stella Artois brewer partnered with the hot sauce company Tapatio to manufacture Bud Light Chelada Fuego, a 4.2% abv variant that also contains clam broth.
Bud Light Chelada Tajín Chile Limón has been launched in a 739 ml (25 oz.) can at a 4.2% abv. AB InBev has started a media campaign around the variant, including a TV advert, out-of-home billboards, digital extensions and the sponsorship of a boxing event in Fresno, California.
"Bud Light has always had a deep understanding of our fan base and their preferences – whether that be their passions, habits or the flavours they love," said Steve Wolf, VP of marketing for Bud Light extensions. "We're thrilled to be joining forces with Tajín and kick things up a notch with our new Bud Light Chelada Tajín Chile Limón which is certain to give Chelada fans that spicy combination they have been looking for."
This month, Pernod Ricard joined forces with US-based food manufacturer Kraft Heinz to create Heinz x Absolut Tomato Vodka Pasta Sauce. It will sell in the UK for £2.50 ($3.08) per 350g jar. Pasta alla Vodka had trended on social media in 2020 after supermodel Gigi Hadid recorded herself making the sauce.
UK brewer, distributor and pub operator BrewDog has also previously collaborated with a food brand to create a variant of its beers, producing a limited range of beers with confectionery groups Candy Kittens and Swizzels Matlow.