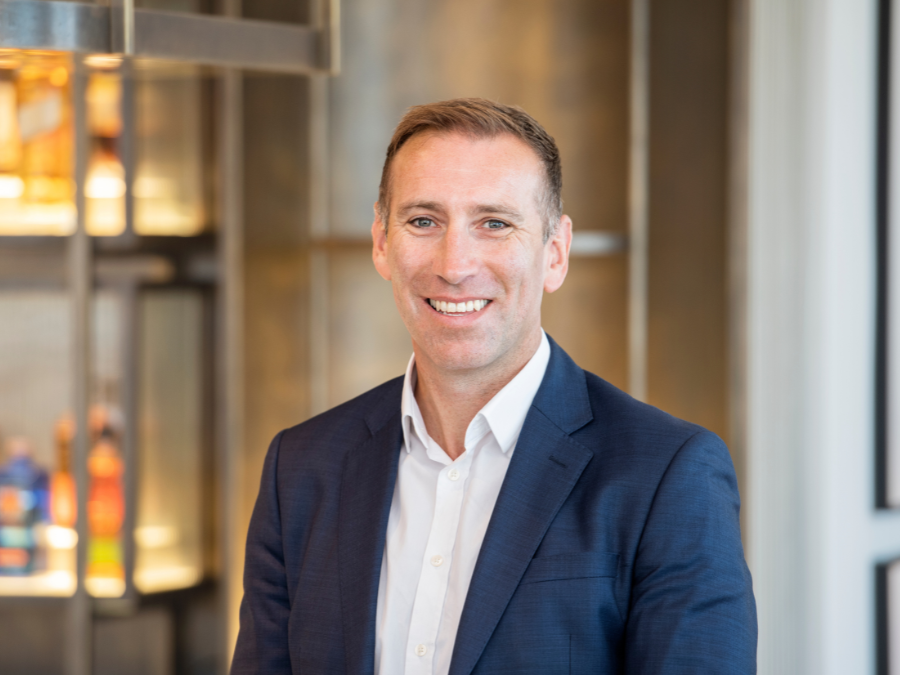 Ever Given. Two words so indelibly inked (perhaps scarred, even) into the brains of supply-chain leaders the world over. The 2021 grounding of the 1,312 ft long container ship in the Suez Canal served as a visual metaphor of the extreme disruption suffered across CPG industries in the wake of the Covid-19 pandemic.
Through its investments in digital, real-time, shipment tracking, Diageo was able to quickly identify the status of all customer shipments during the Suez Canal blockage. Despite not having goods on board Ever Given, the London-headquartered firm were, like so many others, impacted by the delay in freeing the ship.
As Diageo's president for global supply chain and procurement, as well as its chief sustainability officer, Ewan Andrew is responsible for minimising the impact of freak events such as the Ever Given blockage on the Tanqueray gin owner's business, as well as working to increase supply chain resilience, generate efficiency at-scale and reduce the carbon impact of the group's operations.
Following the release of Diageo's 2023 fiscal half-year results in January, Just Drinks sat down with Andrew to find out how the group has navigated global supply chain challenges and why he believes efficiency and environmental sustainability are increasingly intertwined.
Just Drinks: How has Diageo coped with global supply-chain disruption over the last 12-18 months? Can you give examples of where you've needed to make changes?
Ewan Andrew: It's been about sufficiency in a constrained general environment. The big focus for us was strategically on glass, where we did a number of things. We secured dedicated furnaces in partnership with some of our suppliers like Ardagh where that furnace is ours and ours only. We also looked at furnace economics. That was essentially about asking ourselves: "Are we producing glass bottles in the right way to get the most efficiency in the supply chain?" For example, putting 1.75l glass bottles in a furnace, we realised we would get three times as many [in] if we went with 1l or 750ml bottles. So for us, that was a much better equation when capacity was limited. The action we then took was to prioritise the portfolio to ensure the sale of more 1l or 750ml bottles rather than the 1.75l ones. It's about integrating with the commercial business to look at not only what are the consumer needs but what are the supply chain needs so we can maximise glass efficiency and profitability for the business.
customers to work out – when you're in a disrupted marketplace – which products and which customers needed to never be out of stock. When Covid growth was really pushing and we were most constrained, we were able to segment our supply to ensure that our most profitable products and our most important customers were never out of stock.
How well do you
really

know your competitors?

Access the most comprehensive Company Profiles on the market, powered by GlobalData. Save hours of research. Gain competitive edge.
Company Profile – free sample
Thank you!
Your download email will arrive shortly
Not ready to buy yet? Download a free sample
We are confident about the unique quality of our Company Profiles. However, we want you to make the most beneficial decision for your business, so we offer a free sample that you can download by submitting the below form
By GlobalData
The last thing was around strategic relationships with our suppliers – making sure that we had the competitive advantage when capacity was coming online, either as new capacity, or contracts that were up for negotiation. We wanted to ensure we were in a position to negotiate for that capacity so that we can build in that extra security.
JD: Apart from glass, what have been the other big bottlenecks in the supply chain for Diageo?
EA: Another big one has been ocean freight. We had taken quite a strategic approach to that pre-Covid; we were in long-term contracts, so we didn't quite take the same inflationary pressures that the market did there. We can be up to 10% of a ship's containers coming out of Scotland, so we've been more proactive in terms of booking capacity in advance and setting bold goals for ourselves. We've also put special operations in place like dedicated feeder vessels on the east and west coasts of Scotland to service through to Antwerp and Rotterdam so we're not waiting on the discretion of ships' captains about when and if they'll call at port.
If you look at what's happening around the world now globally, ocean freight is coming down in price. Instead of the big shippers competing with their customers for price, they'll be competing for work. That should make for a more efficient and competitive environment.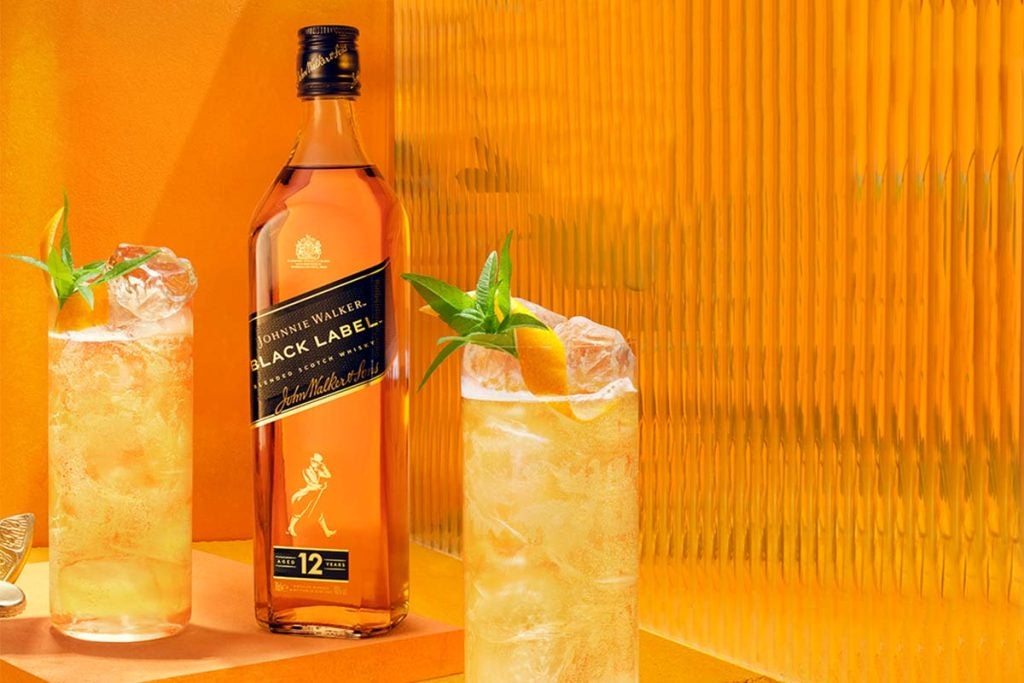 JD: One area in which the supply chain has come under long-term structural pressure in the US is around the availability of truck drivers. What has Diageo been doing to compensate for this shortage?
EA: Warehousing and trucking is lagging [shipping] a bit; there are still quite a lot of labour shortages. Europe is actually a little behind the US on that recovery – there's more availability of drivers and trucks in the US than there are in Europe, so, I think for us, it's more a case of being focused on efficient use of trucks and maximising load capacities, route planning. We're focused on eliminating waste to manage any inflationary costs: fuel, energy etc, whereas in the past it had been about: "Can I get a truck?" or: "If I get one, will it actually show up?"
JD: So it's been as much about environmental gains and driving efficiencies as it has about avoiding disruption?
The way supply-chain leaders are now thinking is: "How can I get two-for-one or three-for-one gains?" If I can drive through sustainability and through carbon reduction in the supply chain and do it well, I'll get a carbon benefit, a cost benefit and a cash benefit as well. Because I'll reduce my inventory: I'll either have eliminated things, reduced things, or I'll be more efficient with them.
JD: Conversations around supply chain are increasingly linked with those around environmental sustainability. Does the disruption faced by the industry in the last 12 to 18 months hasten the need for more sourcing and production "in-market" at a local level?
EA: Sometimes. If you look at our portfolio, we're very provenance-led. One hundred per cent agave must come from Mexico. Scotch must come from Scotland. Also the reality is that ocean freight is very low intensity from a carbon perspective and it is very efficient. But, when you get it there, if you do a lot of road transport, it isn't. We put a GBP500m exceptional restructuring budget in to ensure we kept competitive advantage and some of that was about localising production – and making sure it is in the right places closer to where the consumer is.
JD: What can you do at a more local level to reduce the environmental impact of products like Tequila or Scotch?
EA: You have to pull every lever would be my shortest answer. You can't just do one thing. If you take glass, there's the work we are doing to decarbonise glass, working with Encirc on the hydrogen furnace to get to net-zero bottles. Then there's looking at the recycled content of those bottles, asking if they are as light as they can be whilst still meeting the consume proposition of a quality bottle.
Going back into our own operations, we're looking at things like biomass plants, air source and heat source pumps, alternative fuels. A number of my distilleries have gone into biofuels – we've not announced them yet, because we're certifying it, but they have. All of this is taking carbon out and it's making us more competitive as well of course, because we're using our waste products to fuel our heat and power sources on our sites.
Another thing we've done is to put 10,000 solar panels into our biggest global packaging site in Fife, which now supply 80% of the electricity needs for that site. Now that doesn't add new renewable energy per se because in Scotland we're already green energy. But what it does do is it gives us the resiliency against price or availability interruptions. It's just a good sustainability and resiliency strategy. And it will be cheaper with the future cost of energy.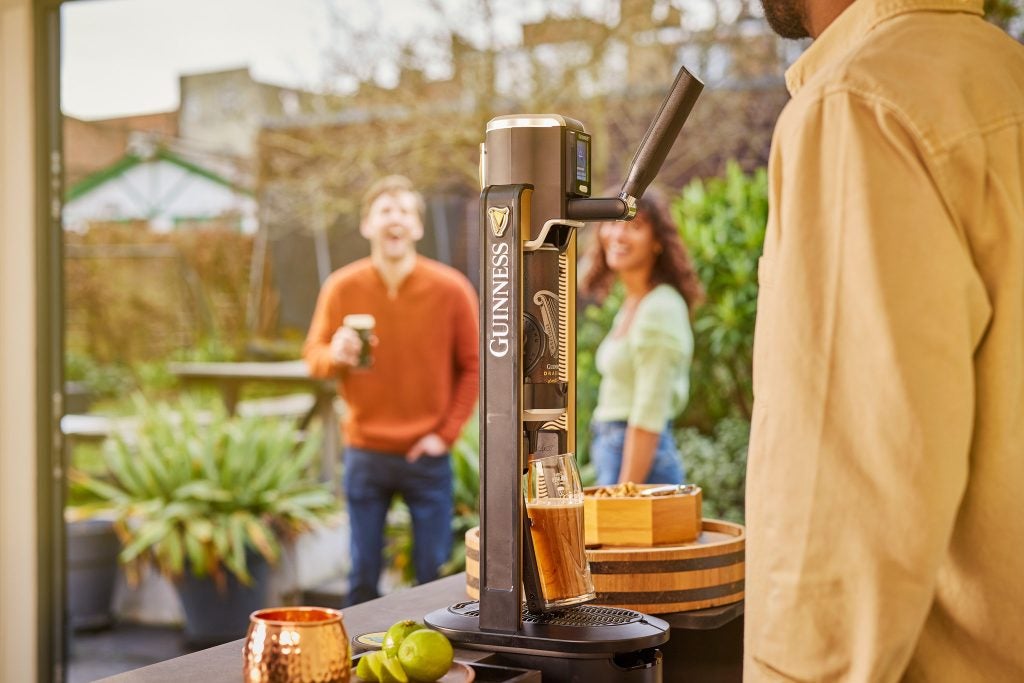 JD: What role can product innovation play in driving supply chain efficiencies?
EA: Guinness Microdraught is a great example and it's something that was developed during lockdown. We had process engineers that were developing it picking up parts from motorway service stations and driving them back and respecifying the units; people did an amazing job developing it. It's the world's smallest keg, in a can. The carbon footprint and cost of that product is incredibly low.
Another example I'd like to give is in digital, where we've invested GBP20-30m in a big upgrade to our operating/planning system. There's two tools; one is called O9 [Solutions] in India and the one we're going with for the rest of the world is OMP. It's an upgrade from the current systems that comes with artificial intelligence layers and the ability to move from descriptive and prescriptive type analytics to cognitive. What that does is it recommends a set of decisions to the planner. The planner goes in and says: "Okay, do I agree with those decisions?" If they say yes, the system implements the decision. That means the value of the planner is in the thinking, rather than the actioning of the activity.
Where that is driving efficiency in carbon and in cost is that the system will lay out options for the planner, such as: "This is the best one for carbon", "This is the best one for cost" and "This is the best one for service" and of course there's an option for the blended best as well. So, based on overall strategy, the planner can make the right decision with the right information. This is what digital is going to do to transform what we can do in our business.
JD: The noises coming out of the industry suggest that some of the disruption of the last 12 to 18 months may be behind us. How optimistic is Diageo that this is the case?
EA: I would say undoubtedly, we've come through very difficult times. I'm proud of my team and the people in the business who have helped manage through what has been a period of amazing growth. The last two years we've grown 10% each year in volume and this half were up another 2%. That's taken a Herculean effort.
I think we do see the signs of things stabilising and we should get to – within the next two to three years – deflationary environments but that itself will take a lot of effort. We need to ensure our suppliers and businesses are still investing behind the big strategic pieces you need them to like sustainability, service and reliability. I see very positive signs already.
One of the biggest gifts we've had as supply chain leaders is that we've gone from being in the boardroom and executive committee from a strategic perspective a few times a year to being in every meeting. That's hard work at times but it's meant that supply chain has become a big strategic lever for the best businesses and it's more deeply than ever before in the decisions we make as a business.
JD: Do you think that Covid-19 and the ensuing supply chain disruption has created a newfound appreciation for the work of supply chain and logistics, then?
EA: Absolutely, yes. I think it came from an original position of huge respect. During the pandemic you had frontline workers like nurses, firefighters, teachers and then not far behind them were supply-chain workers, who weren't able to stay home. They had to go to factories, they had to go and make things, all whilst adhering to safety protocols. I think that put us as an industry on a pedestal within cultures and companies.
Then when there was disruption and inflation on cost, no-one turned around and went: "Well this is your fault" because the whole world was experiencing it and it was in every daily news headline. What I experienced with Diageo, and my suppliers, was instead: "How can I help?" It went from maybe in the past being my problem to solve, to something that other people in the business wanted to help me to solve. And the legacy of that going forward is that the business wants to be part of the solves, it wants to help. As a leader, I have to make that stick; I can't let that have a half-life because there is too much strategic value in supply chains for companies.