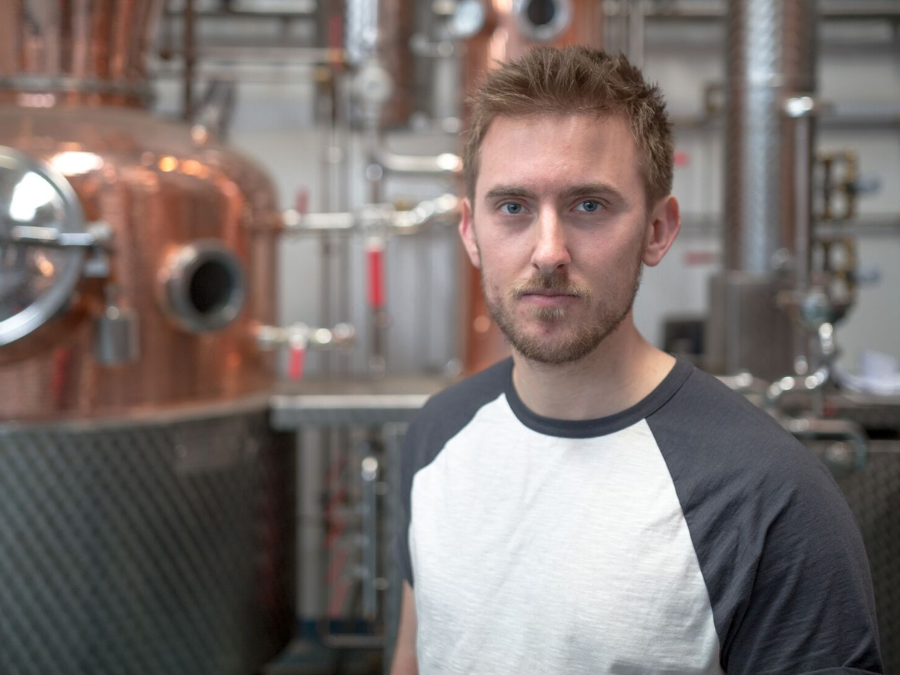 Founded back in 2016, BrewDog Distilling Co. has been something of a slow burner. With annual revenues of just £10m ($12.4m) (compared with the £286m turned over by BrewDog as a whole in 2021), the spirits-making arm of the Scottish brewer has taken a back seat as James Watt and Martin Dickie's craft beer behemoth has stretched its tentacles across the globe.
Steven Kersley, BrewDog Distilling Co.'s managing director, believes it's time for that to change. Alongside Dickie, who has joined as CEO of the division, Kersley has ambitions to increase revenues tenfold and turn BrewDog into a "top five supplier" in gin, vodka and rum in the UK in the next three to five years.
Just Drinks sat down with the former Diageo operations manager to hear about BrewDog Distilling Co.'s latest rebrand, its plans for international expansion and NPD in Tequila and RTDs.
Just Drinks: Can you give us an indication of the size of BrewDog Distilling Co. today?
Steven Kersley: The business in the last six years has grown to be a £10m revenue generating arm within BrewDog. The trajectory of that growth was mainly 2019 through to the back end of Covid. During that time – like a lot of producers in the retail/grocery space – we were fortunate enough to be able to take advantage of the fact there were not a lot of places where consumers were able to shop. We also focused heavily on getting a healthy e-commerce business started, whereas before we didn't really have a footprint in that space. So a lot of that growth was driven by e-commerce, and grocery.
What we're looking to do now with the rebrand is to accelerate our growth even further. The ambition here is to become top five supplier in each of the respective categories that we're playing in within the next three to five years. The rebrand will play a part, but we've also got a lot of other things going into that, whether that is the increase in capacity of the distillery, or building healthy rum and whisky stock in our warehouse.
We're also investing heavily in our team in the next 12 months to help us make up ground in under-serviced channels which we don't have a big footprint in.
JD: How big is the team currently?
SK: We've got four distillers, and we've got a UK sales controller. We have also got Martin Dickie, who is the co-founder of BrewDog and joined the distillery arm at the beginning of the year to lend his support and experience. He hired me after I left Diageo in 2015 and we've got a great working relationship. He's added a bit of fuel to the business.
Beyond that we obviously tap into the resources of the wider BrewDog team. Whilst their focus predominantly is always on beer we do leverage the fact that we sit across the desk from a lot of the people that can make stuff happen for us, such as the digital, sales and marketing teams.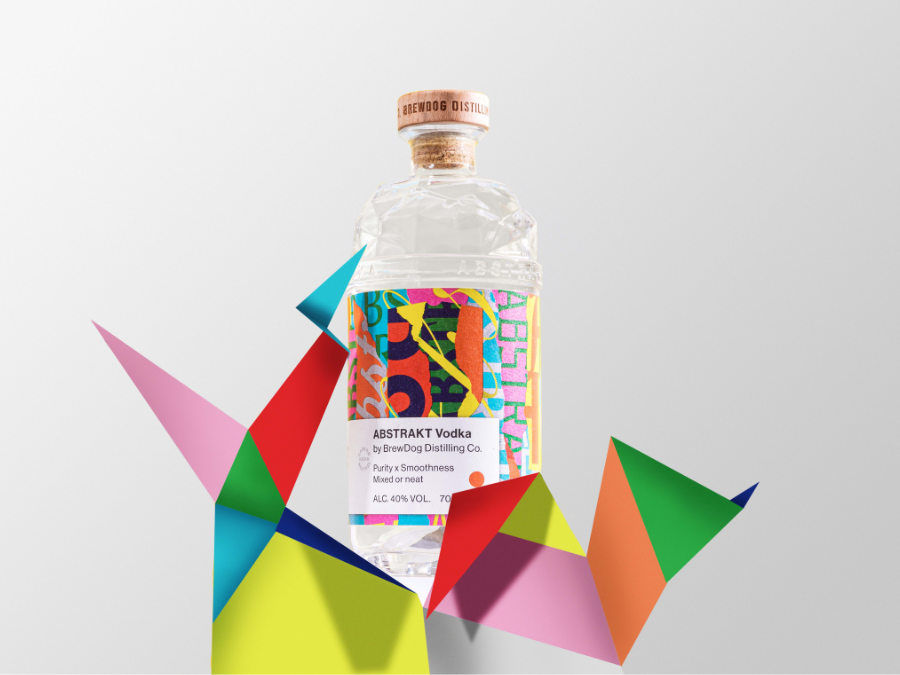 JD: Does the Distilling Co. currently make a loss because of the investment you're putting in to growing the brand liquid stock and team?
SK: No, we're not. We broke even last year. We're not in the habit of losing money. We understand that to grow a business you do need to invest, but it's responsible investment. We're on course again to break even this year, but seeing healthy top line growth. Everything that would have been our profits has been reinvested into brand building.
JD: Can you define what "healthy topline growth" would look like in 2023?
SK: In 2023, £11m in gross revenue would be a good step up; 10% growth. Taking into account the market and the trading environment at the moment. The cost of living crisis is impacting the disposable income of our consumers, and we ourselves are struggling with the inflationary environment and the cost of goods. We've tried to retain as much of that and absorb as much of that so that we don't have to pass it on to the customer.
We're also going to be hit with a fairly sizeable duty in August. In spirits at the moment it feels like we can't catch a break, and it'll be interesting to see what happens with smaller producers because I'm sure a lot of them are feeling the pain quite substantially at the moment. Fortunately, DRS has been delayed in Scotland until next year, which I think made everyone breathe a sigh of relief when it was announced.
JD: Presumably DRS is something BrewDog is broadly in favour of though, given its sustainability emphasis?
SK: Yeah, and to be honest if you speak to most people in the industry, we're all for improving our sustainability credentials as an industry. The execution was the problem.
BrewDog as a company we would have been okay and sucked up the additional pain like a lot of larger producers, but it was the small producers – the complexity and uncertainty that they were facing – that was causing the concern. You need to have all producers and small and large producing variety and giving the consumer choices. Competition benefits the industry as a whole. Where the DRS scheme was potentially at fault was that it was a disproportionately affecting the smaller producers in an adverse way.
JD: Returning to the numbers for a minute, you've said £11m in revenue would be a good result for you this year. What about five years? What's the ambition?
SK: In five years' time, if not sooner, we want to be a £100m business. That's obviously underpinned by key foundational pillars which are going to get us there.
We currently overindex in the off-trade and we're very grocery centric. Over the next year or two, we want to expand out to other underserved channels like the on-trade and impulse and convenience, which need a bit of love and attention. We've also got the international opportunity. You'll be aware that BrewDog bars are expanding globally. We've got bars on four continents and we're building up a lot of brand equity overseas which we will be taking advantage of as we look to grow in the coming years.
JD: Which are your biggest international markets presently?
SK: Our two biggest international markets are Germany and France and then Italy. Our strategy had been to service markets that were close so that we could get people into market to support on the ground. With the international expansion of BrewDog, predominantly in the US, we've invested a hell of a lot in the last four months – mainly through the Vegas bar which opened last year. Those big iconic sites, be that Vegas or Atlanta, Georgia or our home in Ohio, have been the focus.
JD: Do you distil in the US at present, and if not, do you plan to?
SK: We have a little still out there in Columbus but it was really designed for the hotel and the brewery. It's not commercially viable in the sense it couldn't service anything other than what it is doing currently.
If we wanted to lay out a statement of intent then we would build a replication of what we have out there. At this moment in time though the plan is to service all of the demand from Ellon, which is a lot easier to do than with beer – which is more susceptible to age – whereas spirits are quite stable. When we get the business to a certain size we will look to service demand from Ohio.
The focus states for us at the moment will be Ohio and Nevada for obvious reasons, and Georgia where we have just opened quite an impressive bar. We will look at New York and California, which are the quintessential launch pads for spirits brands, but they are notoriously hard to break into unless you've got a very sizeable war-chest of a budget.
JD: What about other international markets? India there must be huge opportunities, given your franchise model and interest in premium spirits? And the far-east?
SK: The deal with BrewDog India is an interesting one. We have the opportunity to do distilling in market – obviously India is a nightmare in terms of getting stock imported because the duty is so high. Our partner has a facility that they run and operate and we are exploring what that might look like for an in-market solution but there's no there's no launch date or confirmed plans at this stage.
We're well distributed in Japan and then obviously we have our brewery in Brisbane, Australia. Now, Australia is a long way to go, but also the duty on spirits there is due to increase. In the UK we are going up to about £31.64 per litre of pure alcohol, in Australia their increase in Q3 is going to take them to A$100 per litre. It's a very difficult market to navigate because the price of alcohol will be so high. I think what we'll see over there is actually that the move to lower strength ABV spirits quicker than in other markets because producers are going to be forced to make that change.
JD: What percentage of sales come from international markets?
SK: It's circa 15% at the moment.
JD: Turning to the rebrand, it looks (externally at least), like you're trying to distance yourself from the BrewDog brand. Are you? If so, why is that?
SK: Yes, but for really specific reasons. Back in 2021, when we decided to reposition to leverage the BrewDog brand harder within our spirits' portfolio to make people more aware that we made spirits. The truth is that we overcorrected. By homogenising the brand across all the categories we made it easier for the shoppers who knew our beer and were familiar with our brand, but there's also a larger group of shoppers who don't drink beer, or BrewDog beer. The branding as it was didn't really allow us to do that and to speak to consumers or tell the stories of our spirits.
It should be no surprise to you that when we rebranded in 2021 we didn't see the uplift in the sales we were expecting – we just plateaued. So what that told us was that we weren't recruiting any new shoppers. Our loyal shoppers were buying but we weren't talking to those consumers who weren't ordained yet.
So we took a step back, and we did a lot of analysis and consumer insight and decided to move back to more of an endorsed model, where BrewDog was on the pack, but in a subtler way – like a seal of approval, rather than having the master brand front and centre. What that has done is allowed us to create two new very exciting storied brands. We've also brought the Wolf on Lone Wolf Gin back. When we took that off there was uproar from some of our most loyal consumers and our Equity Punks were devastated.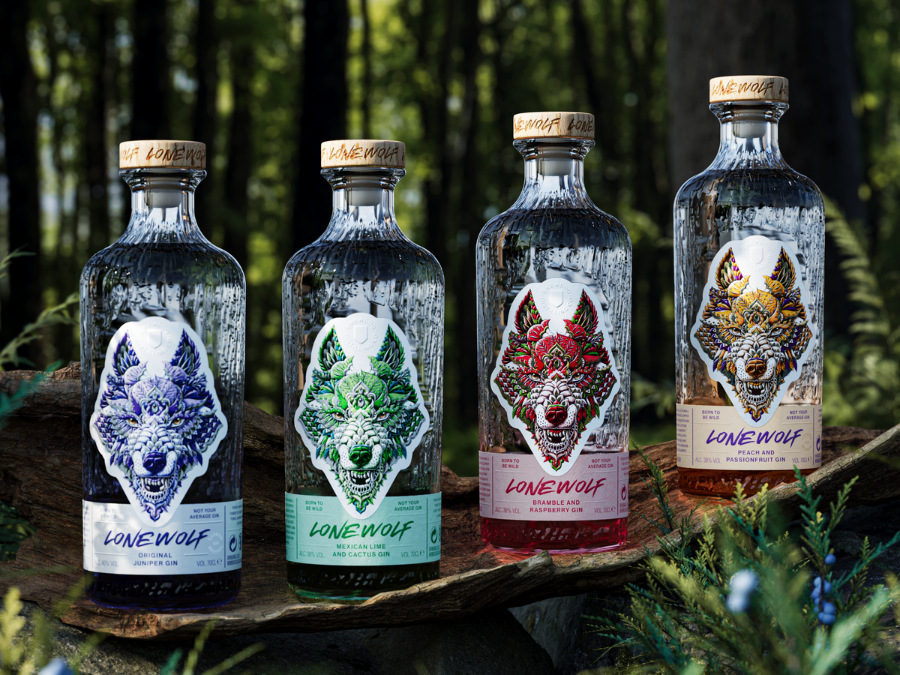 JD: So you're trying to speak to a broader base of consumers?
SK: I think actually it was more about trying to talk to the consumer. When we rebranded to put BrewDog front and centre it wasn't clear to the gin, vodka, rum drinker. If you're not familiar with the BrewDog brand you won't understand what the brand stands for and what its credentials were. What we wanted to do was to create a brand that were suited to each of the categories that they are playing in.
JD: I understand you've got some RTD cocktails in the pipeline for later this year. What can you tell us today?
SK: Ready-to-drink is a really exciting space for us. The premiumisation of cocktails is kind of two or three years in the making. We have a whole portfolio of spirits that are going into cocktails anyway. Our mission on this one is to bring bar quality cocktails to consumers at an affordable price. So we'll launch with a range of five. I can't say what those five will be at the moment, but it'll be sometime around July. They're tasting phenomenal. They're all made with our spirits as the base. They won't be branded Lone Wolf, or whatever the spirit is. It'll be its own standalone brand but we'll make reference to the fact we have used these spirits to make the cocktails.
JD: Tequila is on fire in the US – Any plans to enter that category as well?
SK: Yeah, definitely. It's a passion project that I've had for the last two years and not just because it's a burgeoning category but because our Cactus and Lime Gin was inspired by all things Mexico. It was a homage to Mexico but without being able to call it Tequila.
So our Tequila will be launched in September. We partnered with a fantastic distilling family in Jalisco in the town of Tequila itself, and we've got a brand which we're incredibly excited about.
The reason why this project gained traction was because the Vegas bar opened. Something sat wrong with me when you didn't see our Tequila on the bar in Vegas, one of the Tequila capitals of the world. It just made sense as an opportunity to be able to give consumers an amazing Tequila experience, but have it tied to BrewDog as well.
JD: Is that just going to be a blanco for now?
SK: We've got no plans to do anything in the reposado and anejo space. We just want to get an awesome blanco out there.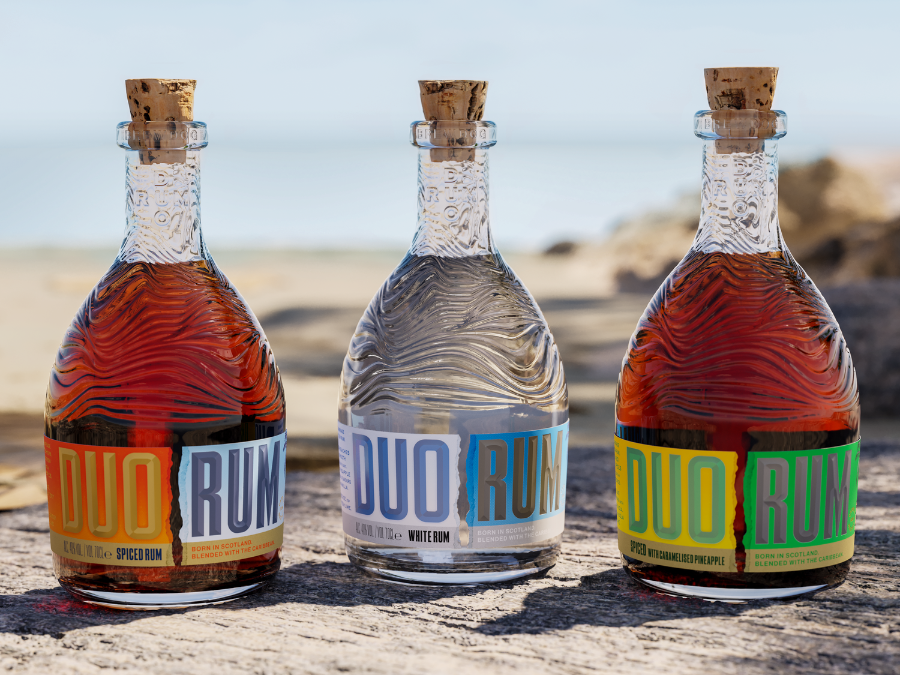 JD: What about Bourbon?
SK: No plans at the moment. If we're going to do anything (production wise) in America we would focus on the core range. Our plans in the UK are to have the core range from the distillery and then the equipment for making rum and whisky aged on site.
As of July we will be turning our taps quite heavily on the whisky making programme. One of the reasons for moving over to the new standalone facility was wanting to have room for further expansion at a later date. We want to be laying down 30 casks of whisky a week from July onwards. In the US we don't have the infrastructure to do that. When the business gets to a certain size in the US we would then want to potentially invest in a distillery there.
Obviously, that's not confirmed yet. But we would bolt a whisky operation onto that. Now that could be Bourbon, it could be rye or it could be single malt. We have that capability here to make any kind of spirit and we would want to retain that flexibility stateside.
JD: That's a nice segue into Scotch. When are we likely to see commercial releases from BrewDog on that front?
SK: We have a very limited amount of stock which is circa 3-4 years old. We may do something small later this year but we don't have plans to deliver that at the moment.
JD: What's taking so long? You've been around for over six years now so where is all the aged liquid?
SK: I often say we're a whisky distiller with a gin problem, because over the last over the last five years, the amount of time to focus on producing significant volumes of whisky has decreased because everything else has increased.
JD: Was that partly a financial decision during Covid-19?
SK: Yeah, it definitely would have factored into our thinking. From the early part of Covid we weren't sure if the business was going to exist, so it was a kind of 'hold your breath and see how it goes' moment. We were slightly more fortunate than others because we weren't so heavily reliant on the on trade but like every business during Covid we massively tightened our belts. Whisky wasn't our focus at that moment in time because we couldn't afford to put cash into stock.
JD: When are you likely to be in a position to be releasing whisky on a semi-regular basis, then?
SK: I'd say two to three years.