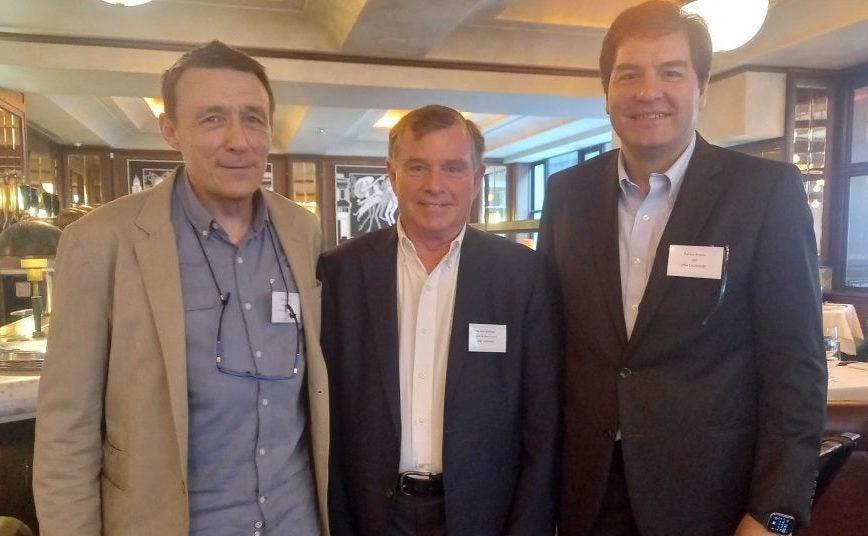 In 1994, Chilean wine producer Valdivieso launched a red blend produced in a solera-style system under the brand Caballo Loco. The resulting non-vintage "maverick blend" has since been released approximately every 18 months. Alongside its twentieth release this year, the winery has also launched its first white wine – Caballo Loco Blanco.
Just Drinks caught up with Caballo Loco co-founder Christian Sotomayor and the group's recently appointed CEO Patricio Arenas during a trip to London to launch the brand's inaugural white. Arenas joined Valdivieso in July following a career in the forestry industry.
Just Drinks: What was the rationale behind launching Caballo Loco Blanco? Is there increasing demand for Chilean white?
Christian Sotomayor: Firstly what we're trying to do here is complement or complete a line of wines which has always been reds. In the UK, we have a better ratio of white and red from Chile because you drink as much white as red. But in the rest of the world, let's say in Asia or in South America, and in our domestic market, it's mainly red wines – both produced and consumed. If you see Chilean plantings of grapes, it's a lot of reds, less whites.
The second thing is that we believe every serious wine producer should offer a white wine that is up to the quality of the red wines. It's a little bit of pride, you know, in the sense of what you are known for, or what you what you want to be remembered by. In this case, the Caballo Loco line being purely red wine and suddenly you're launching a white wine. That's a declaration. We think it's going to help the business in all aspects because we're now a more complete range.
Just Drinks: Where have you launched so far?
Sotomayor: England is our first market and we picked it because it was one of our first markets for our Caballo Loco red blend back in 1994. So it has a little bit of romanticism or whatever you want to call it and, as we have been in business with [UK importer] Bibendum for such a long time, we thought it was pertinent to do it here.
Just Drinks: And where will you go next?
Sotomayor: Chile will be the next one, next month.
How well do you
really

know your competitors?

Access the most comprehensive Company Profiles on the market, powered by GlobalData. Save hours of research. Gain competitive edge.
Company Profile – free sample
Thank you!
Your download email will arrive shortly
Not ready to buy yet? Download a free sample
We are confident about the unique quality of our Company Profiles. However, we want you to make the most beneficial decision for your business, so we offer a free sample that you can download by submitting the below form
By GlobalData
Just Drinks: Are there any new markets you are eyeing for the white?
Sotomayor: We will have to see. There is a plan to launch the white wine everywhere we sell the red wine – China, Brazil, South America, the US, Canada, etc. We sell a lot of the red blend in Germany and they will appreciate the white-wine release as well.
Just Drinks: What channels will you focus on?
Sotomayor: On-trade mainly. Caballo Loco is mainly on-trade in all markets. We do have some strategic positions in, let's say, Waitrose online fine wines – that's a good channel for us [because] it will not diminish our image, looking at the on-trade, because it's well handled price-wise.
Also, there's not much production of this [white wine] because it's a difficult blend. And we're not 100% sure how the market is going to react to this proposal.
So we are all set to grow organically. It's not: "Oh, we've produced 10,000 cases, go and sell it." This first bottling is small – 2,000 bottles.
Just Drinks: How does that compare to the rest of the Caballo Loco range?
Sotomayor: The Caballo Loco red blend No 20, for example, was 36,000 bottles. It's a big bottling for the others but we hope that we will get to those numbers with the white as well.
Just Drinks: How will you position the white?
Sotomayor: It's going to be positioned by its price. It's going to be around £50-60 ($61-73) RRP. So I believe that's going to be in the fine-wine list. It's handled by Walker and Wodehouse at Bibendum, which is the fine-wine section, and I believe that's going to be the way it's going to find its position in the market.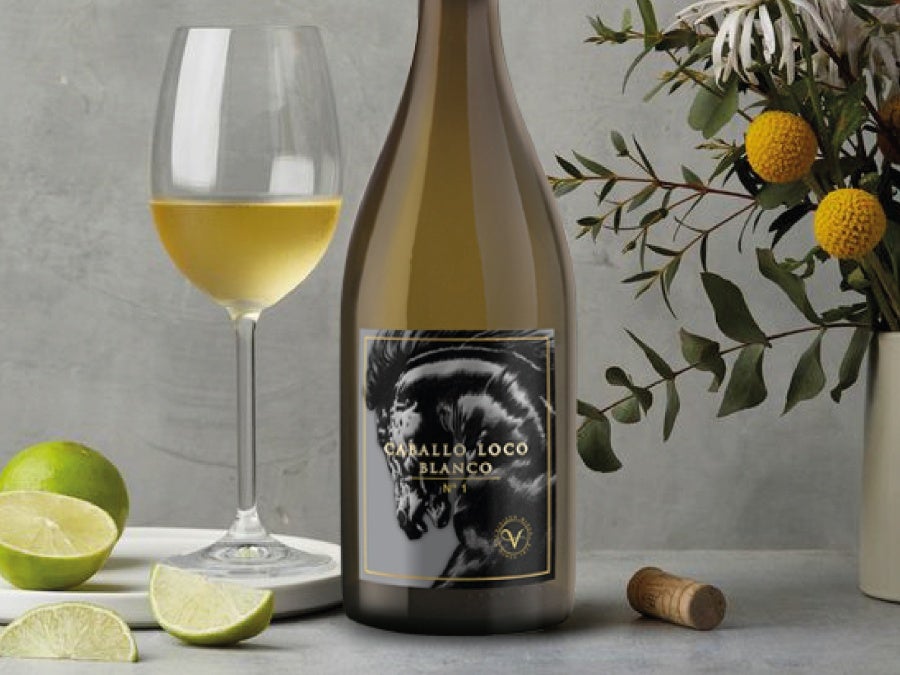 Just Drinks: What's your vision for Caballo Loco? Looking forward, where do you see the brand?
Sotomayor: This is a good question because, as commercial people you tend to get very excited and enthusiastic about your line of wines and then you want to add more wines and produce more. And I always believe that this has to be something organic. By that I mean, let the market talk, ask you for more wine or another flavour.
At the moment, we have four grand crus – Apalta, Maipo, Limarí and Sagrada Familia – which are the prime valleys in Chile. And then we have the red blend, which goes by numbers – now we have No 20, our anniversary wine. Every market has their opinion and their likes.
We started with a very shy 3,000 cases years ago. Today we're over 20,000 cases total of these wines, which, for Chilean standards is a good number when you consider that 90% of the wines Chile sells to the UK are under-$30 FOB which means they will retail for around £5-7.50. And then you're proposing a wine that's over £25 a bottle and the blanco is going to be close to £60. It's quite a bold move but I would say the market is perfectly permeable for that. UK consumers already know Chile and we can deliver quality at this level.
Just Drinks: Have you seen pressure on consumer incomes impact sales? How do you feel launching a fine wine into the market in the current climate?
Sotomayor: Yes. I think that a consumer that is going to pay $30 for a bottle of wine, whether it's from France or Chile or Argentina, will continue doing it.
CEO Patricio Arenas: What we have seen in other markets, besides the UK, is that the lower-priced wines [across the Valdivieso range] have been more affected due to the uncertainty of the economy than the higher-priced wines. In that sense, we feel that the market for these kinds of wines [the Caballo Loco range] is somehow more protected. It's safer than the market for the lower price points.
Every market that we are selling Caballo Loco has been quite consistent. We still have a good space to continue growing. In that sense we're a bit optimistic, let's say.
Total exports from Chile have been decreasing this year compared to last year by a bit more than 20% in volume and value. That shows that the lower-quality or the more basic products have been impacted due to the economic situation all over the world. Caballo Loco has been quite strong and continued growing compared to last year's volumes.
Just Drinks: How have you been handling cost inflation? Have you had to put prices up?
Sotomayor: In some markets, we have raised our prices, in some we have kept them – it all depends on each market's margins, how we can cope with our costing domestically.
During the pandemic, everything went up. Everything disappeared, there were no bottles, no cardboard cases, everything was very difficult. All the supply chain was affected and that also made a big impact. Our company suffered a 28% increase in the cost of dry goods, bottles, cases, labels, transportation, everything that goes into a bottle of wine. That is a lot. So in our less profitable markets, we had to raise our prices. We did in the domestic market as well for almost all the basic lines, which were the ones with more difficulties. It's quite a challenge to act during this time of not only inflation but other problems.
Arenas: The pressure we have on our costs has been huge, as Christian mentioned. We are making a big effort now to try to control and even decrease our costs. We are trying to push up prices a little bit because I think we need to pass some additional costs to the market. So, again, developing higher-value products like Caballo Loco for us is pretty important because it means we can cover in a better way the pressure we have in our costs.
Just Drinks: Do you have high inventories following the pandemic?
Sotomayor: We had, now it's quite depleted.
Arenas: The situation was much worse, six to 12 months ago. We have been decreasing our inventories and adjusting. We still have some work to do but we feel that today we are quite close to normal.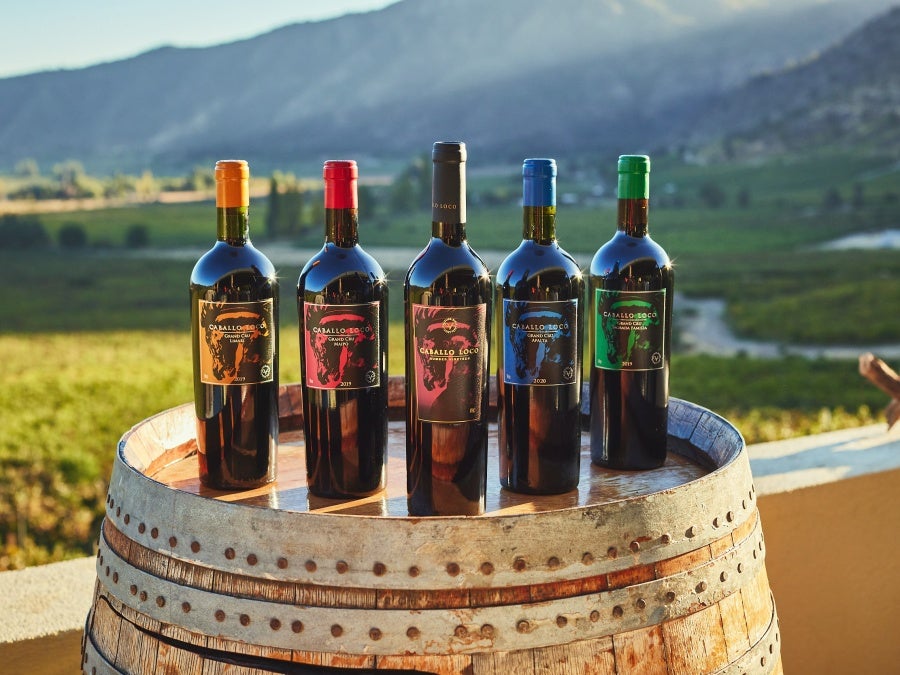 Just Drinks: Are shipping delays ongoing?
Sotomayor: That's gone. That started to normalise in the first semester [half] of 2023. In 2022 we still had some issues with some destinations and container availability.
Arenas: This is pretty much reflective of the freight rates. The freight rates came down because there was a lot of space and everything became normal quite quickly by the beginning of this year.
Just Drinks: Do you think the UK's new alcohol duty system will impact you?
Sotomayor: Definitely, because your retail price will go up if the retailer passes all the tax increases on to the consumer, or if they want to keep it and ask for some help for that. In any scenario, it will not be a good thing.
Just Drinks: Are you looking at developing lower-alcohol or zero-alcohol wine?
Sotomayor: It's a conflict because of quality basically because to make a zero-alcohol wine you have to take out the alcohol from the finished wine. How are you going to balance your sweetness, acidity and all that when you have no alcohol – which is basically what's helping you to have a round and balanced wine? It's such a huge challenge.
We have been studying it and we're having requests from different markets about it. It's definitely something we're studying but at the moment we're doing nothing in that regard.
Just Drinks: Patricio, you joined the business in July, what is your first focus?
Arenas: We have a big challenge regarding short-term and long-term planning for the company. Efficiency due to the increase of costs. We have many things to do. To develop some new markets and to make our relationship with some important markets such as the UK deeper. I would say that those are the main challenges that we have for the next two or three years.
Just Drinks: When you say planning, what do you mean?
Arenas: Well, we have been very focused on following our consumers' wills as fast as possible. That's very good as a statement but it's not so good for the company and its efficiency sometimes. I don't want to stop doing that but it can start to affect your own ideas about the development of the business.
I also think we can introduce some better planning from our side to try to somehow conduct – even though we are a small size – our relationship with the market in a better way. Today, we are following others almost 100%.
We need to better balance our planning with the wills of the customers and the markets.
Just Drinks: You mentioned about looking for new markets, how will you approach that?
Arenas: We have quite a wide range of products and we are not selling them everywhere. Our sparkling wines, for example, are not going to the same markets as our still wines.
I think we have some opportunities overseas and also in our domestic market. In Chile we are very strong in sparkling wine but not so strong in still wines. Maybe we can develop a new brand and maybe a new proposal for the Chilean market.
Caballo Loco is doing very well in our domestic market but Valdivieso's lines, in my feeling, could be stronger.
In the case of Japan, for example, we have a key position in sparkling wine, but I think we have a lot of space to improve in our still wine.
In the domestic market still is a focus, in export markets sparkling is more of a focus.
Just Drinks: Are there any countries where you really want to push the sparkling range?
Sotomayor: The natural thing will have to be South America. Huge markets like Brazil, interesting markets like Peru, Colombia, Mexico, etc. Sparkling wine will have a good space to grow there because important European sparkling wines like Prosecco, Cremant and all that will become more expensive because of the transportation.
Just Drinks: What are your main export markets for Valdiviseo?
Sotomayor: Our top five are Poland, Japan, Germany, UK and Brazil.
Just Drinks: How about key markets for Caballo Loco?
Sotomayor: Denmark, Germany, UK, China, Brazil and the US. And of course the domestic market.
Just Drinks: Chile had severe floods in the summer. How is climate change affecting your vineyards and production?
Arenas: Today we're not suffering that much. But we are monitoring new locations and will probably do some investments in the near future, probably more in the southern part of Chile because, as the climate is getting warmer, we're moving a little bit to the south for cooler weather. We're planning.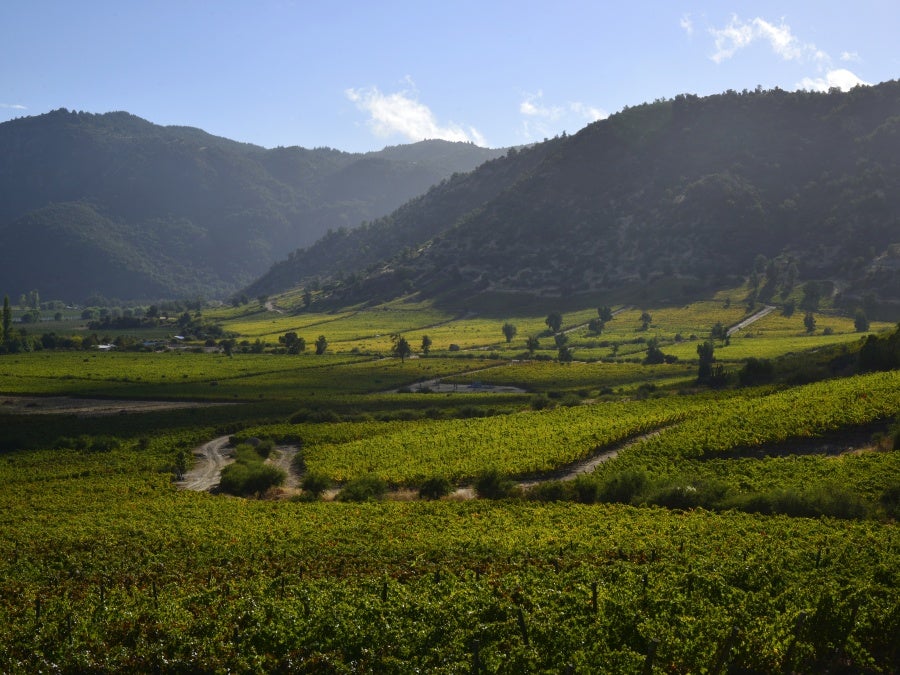 Just Drinks: Will you plant higher in altitude?
Sotomayor: Not necessarily. It's interesting from the quality point of view when you go up to the hills but it's not mandatory, if you want to put it that way. I think we have to locate those areas where you still can get water, a decent yearly rainfall and cultivate the grapes properly without suffering what's happening in the northern part of Chile, where areas are lacking [water].
Arenas: All the main players in Chile are looking for alternatives to the south. Some of them are doing some testing. They are putting some small farms there to see how everything goes and I think everybody's looking for some alternatives in the South of Chile.
Sotomayor: Basically all the agricultural fruit production happens in the central part of Chile, both because of the land and also the weather. On one side you need water to cultivate, but also you need sun for ripening. So it's a combination of both. You're also closer to the ports and the main cities.
Just Drinks: How is the current vintage looking?
Sotomayor: 2023 has been a very good vintage - impacted by some drought in the summer – but the quality of the wines is absolutely outstanding. Both whites and reds. The harvest was smaller, 20% smaller probably, but nothing that will affect the overall behaviour [of the business].