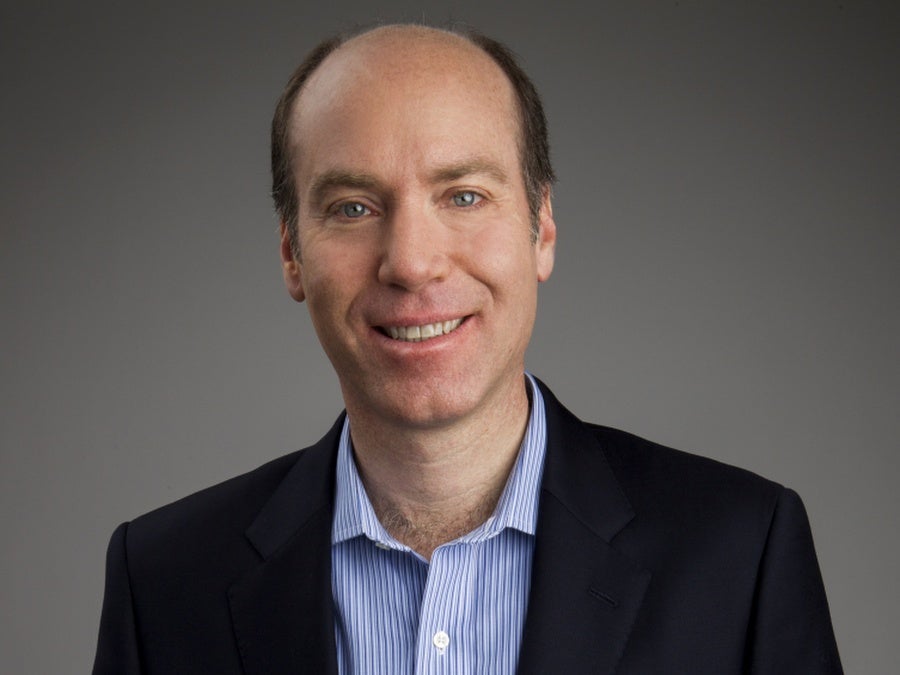 Last year, Concha y Toro told Just Drinks how the company had benefited from pandemic wine buying habits but warned "retailers cannot afford to sell wine at low prices forever". Now, the industry is in the midst of a "crisis" as consumers pull back on spending, it says. Just Drinks caught up with corporate export director Thomas Domeyko in London to find out how the Casillero Del Diablo brand owner is weathering the storm.
Just Drinks: How does your export business work at Concha y Toro? Do you bottle most of your wine in-market?
Thomas Domeyko: In general, we bottle and produce at origin. Concha y Toro has three origins: California, Argentina and Chile.
We have distribution in about 120 countries in the world and, in the majority of the markets, we work with third-party distributors.
We also have distribution set-ups in Brazil, Mexico, here in the UK, Nordics, US, Argentina, Chile and China. We don't bottle there but we have a company established in each one of those markets with sales teams, marketing teams, logistics and distribution.
In the case of the UK, it's a bit different. The UK is the largest market by far for Concha y Toro. To provide a better service and, being conscious of sustainability, we decided in the UK to bottle most of our brands here. We ship in bulk, we bottle in two contractors, store and ship to UK customers.
We have a few other cases where we bottle elsewhere in Europe but those are marginal quantities that we do because of other specific reasons, like packaging. In Chile, we don't have wine boxes or pouches. But the biggest chunk of our bottling outside of Chile is the UK.
How well do you
really

know your competitors?

Access the most comprehensive Company Profiles on the market, powered by GlobalData. Save hours of research. Gain competitive edge.
Company Profile – free sample
Thank you!
Your download email will arrive shortly
Not ready to buy yet? Download a free sample
We are confident about the unique quality of our Company Profiles. However, we want you to make the most beneficial decision for your business, so we offer a free sample that you can download by submitting the below form
By GlobalData
JD: Does any of the wine from your UK centre go to the EU, or is that too tricky with Brexit?
TD: It's a bit hard with Brexit, it is expensive as well because you have to start paying CCT (Common Customs Tariff) and things like that. So most of it stays here.
JD: From an environmental perspective, will you start exporting more in bulk?
TD: To go and bottle in every market is a bit difficult but it's something we're analysing. It's not that easy to find a bottler in every market and do the logistics and so on. We have to rethink how we continue to do that in the future.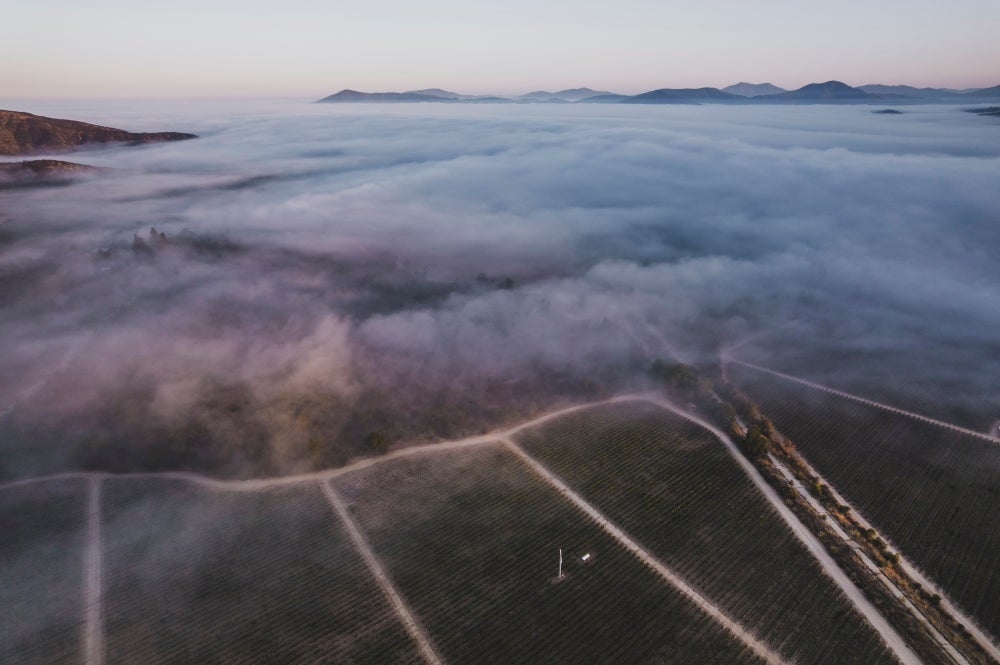 There are many [other] initiatives we're doing for the carbon footprint. We have gone to lighter bottles in most of our big brands. Casillero Del Diablo is in a much lighter bottle than before – at 470g. All of our entry-level wines are now in lighter bottles as well.
The first market that pushed to reduce the weight of the bottle was Canada – the LCBO [government-controlled The Liquor Control Board of Ontario]. The monopoly said wines under a certain price must have a maximum weight of bottle.
Now the Nordics are the same. The monopolies challenged the industry in general to reduce weight.
But more important than the weight of the bottle for carbon footprint is bulk shipping.
JD: Have you found quality to be an issue when shipping in bulk?
TD: Quality for us is our biggest asset. We are one of the few wineries in Chile that, given the size and the relevance, only sells wines that we vinify ourselves. We don't buy wine from third-party suppliers to mix with ours and then sell in export. For shipping in bulk, one of the first things we looked at was quality. We were very conscious to have the right bottlers with the right capacities. For our finest wines, we still bottle them in Chile.
JD: What are Concha y Toro's other focus export markets?
TD: A few years ago we went to a few consultancies and did a route-to-market analysis to narrow down our portfolio. We created a matrix which has our 'principal brands', including Casillero Del Diablo. And then we have the 'invest brands', ones we want to grow, and the 'protect brands' – normally more entry-level brands that are relevant because of volumes or size.
We eliminated a lot of brands that were just in our portfolio because of years of history although they were selling very little and not relevant to the strategy – and then we did the same with our markets.
The biggest markets we call the 'A+' markets, for example, the UK, US, China, Brazil. Then there are B markets and C markets. We concentrated all our teams, efforts, resources and investment in this part of the matrix and within those markets.
JD: What is the biggest challenge when entering new markets?
TD: Recruiting new consumers is the biggest challenge that the industry is facing today because youngsters don't feel attracted to wine. They feel disconnected, it's a complex category that is difficult to understand. It's our job to start developing things that attract those consumers into the category and hopefully make them regular wine drinkers in the future.
So sweeter wines, brands that are less complex like Diablo, simpler to understand, engaging more from an emotional perspective, more than from the complexity of the wine, and wines with less alcohol like Belight [Concha y Toro's new 8.5% abv wine].
Another challenge is competing with RTDs that are becoming extremely popular. Things that are easier to drink. That's the journey we're on today. At the same time, we are trying to premiumise our offering.
JD: Do you see a divide between the premium end of the range and those simpler styles?
TD: Yes, there are differences but you'll see that the trend of simplification, the trend of making wines more attractive to consumers, is not necessarily only inexpensive wine.
You have consumers that are willing to pay a reasonably good amount of money for a bottle of wine and they don't want to get this overwhelmingly complicated thing.
Diablo is not cheap. It's £10 a bottle so people are willing to pay. It's much simpler and easier for them to connect with. Diablo has been an extraordinary launch in the UK and very successful in some other countries. It's not about price. It's about engaging with consumers in the right way.
JD: Are there any emerging markets that you have your eye on?
TD: They're all exciting to me but the ones that have the biggest potential are probably the markets where consumption is still very small. I would definitely say Asia has a tremendous potential for the future and some markets in Latin America, such as Mexico.
The rest are more-established markets where we have to continue to premiumise and grow but accelerated growth.
JD: Any specific Asian markets?
TD: Korea, Japan, China, of course.
JD: Have China's tariffs on Australia benefited Concha y Toro, as your wines could be considered a good alternative?
TD: Of course, they generated a big boost for our sales. We have to see what happens when that is reverted. It will be a challenge if it is. But today we're struggling in China, the whole industry is because of high inventories, the pandemic – there are a lot of problems.
I think the relevant thing with China is, as the country grows, there is a growing population that becomes middle class that has acquisitive power. Wine is relatively aspirational in China. What we seek is growth via new consumers coming into the market because they have more disposable income.
JD: What are the biggest issues facing Chile's wine industry?
TD: We are in the middle of a crisis, the whole industry is suffering. I've been in the business for 30 years and I think this is one of the biggest crises we have ever faced.
Consumption went down after the pandemic as people went back to their old habits. At the same time, we are in a worldwide economic crisis.
During the pandemic, logistics and supply were very unstable and irregular. When the pandemic started to resolve all your customers started to order or had a big backlog of orders in the system. All those orders were shipped at the end of last year.
A lot of wine was finally able to be produced and shipped – for everyone, not just Concha y Toro – at the same time that consumption went down post-pandemic. It created a big inventory level in customers and in the chain that is now being absorbed.
If you look at world shipping statistics, all industries are dropping 20% or 30% on average, which is massive. Everyone is going through a severe crisis this year – at the same time, we have inflation and higher costs.
There is a pressure from the selling side because customers are buying less because of full inventories and high interest rates.
All of this is creating a big problem. If you look at Chile, for example, the three main companies that report their financial statements in the stock market: Concha y Toro's profitability was down 83% in the first quarter, Viña San Pedro dropped 92% and Santa Rita lost 1bn pesos. It's not only Chile, it's the same in Argentina.
How do we overcome that? I think we have to fight cost increases as much as possible, try to be more efficient in every sense possible and try to bring new consumers and grow sales again. I think capturing consumers and bringing new products, attracting young people to wine is very relevant and premiumising our portfolio is obviously relevant.
JD: Are you over the worst of the shipping disruptions?
TD: Shipping levels are very low. They are down one digit – which is a lot. They are down about 4%. I think they will start to become more normal in the second half of this year.
JD: Which costs have gone up for you?
TD: Everything – transport, shipping, labour. Chile is a country where normally labour is indexed to inflation, not 100%, but a high percentage of inflation. Dry goods became a lot more expensive. The exchange rate as well is quite high in Chile which is also creating a benefit when you export but, on the cost side, it's complicated.
JD: Chile's exchange rate has fluctuated quite a lot over the last year, how does that impact you? Do you have to source raw materials from other places?
TD: It affects raw materials, but also all imported goods in Chile – for example, outer cases, labels, they are in a way connected with the exchange rate because they bring materials from abroad.
Fortunately, the exchange rate in Chile has been stabilising in the last six months. It went up to more than 1,000 pesos per dollar. It's 800 now, which is creating a little bit more stability in the market and allowing raw-material suppliers to have a little bit more certainty on what's going to happen with the exchange rates.
JD: Do you foresee more price increases?
TD: That is the challenge because the inflation on wine has been really low. In the UK, it is only 2-3% when the headline inflation is at 10%. So we've had difficulties raising prices. We have done some adjustments but they are very small and only big brands have been able to pass that on.
It's been very complex because consumers are not willing to pay a lot more for wine. We have had to try to keep prices as stable as possible. The problem in the UK will come now with the duty changes in August and all the recycling expenses. That will create inflation in wine that will be impossible to absorb by any producer. You will most likely see price increases coming throughout the industry towards the end of this year and beginning of next.
JD: What is your strategy to cope with that? Will the lower-abv wines come in here?
TD: I think lower-abv wines will certainly find a place. It's one of the levers that need to be taken into consideration to decide how to combat that tax. And, again, premiumising.
JD: There were floods in Chile last weekend (24-5 June) and fires earlier in the year – how is Chile's wine industry being affected by climate change?
TD: Chile is quite impacted by climatic changes. Last weekend, we had severe flooding and that's because we normally get most of the rainfall in the winter, when it's cold. In the mountains, from low down, you get snow. Now what's happened is that it rained very high up in the mountains – so all that water came through the valleys and collapsed rivers and flooded a big portion of the central valley in Chile.
So climatic change is there and it's happening every day.
Around five years ago we created a research centre in Chile, which was a big investment to start developing techniques to help the vineyards to cope with excessive sun and less water – because in the end this is one flood, but then it might not rain for a month. In the summer we have four months where there's no rainfall at all.
We're working on creating better plants for the future that can cope better with water scarcity and managing the vineyard to be less exposed to excessive sun. We're doing all kinds of experiments with plant genetics, plant management, vineyard management, water management, etc, to cope with this.
The research centre is open to the community, wine growers, local wine growers and we try to pass part of this knowledge to the industry to help the whole of the industry as much as possible.
JD: Has the floodwater damaged any Concha y Toro vineyards?
TD: Maybe it will but not too much because, in this time of the year, vineyards are hibernating. Maybe new vineyard plantings [could be affected]. It's not that the whole of the country is flooded, just some areas. Where I live is ok, most of the areas are ok. It's areas that are lower, and by rivers. But there are lots of people that are suffering, many families lost their homes, several people are missing. It's a disaster.
And everything finishes with a crust of mud, that's the problem. It drags everything from the mountains – stone, mud.
It's obvious that something is changing – and very quickly. We need to prepare and that's why this research centre, which is one of the most the biggest ones in the wine industry, is really something relevant and interesting.