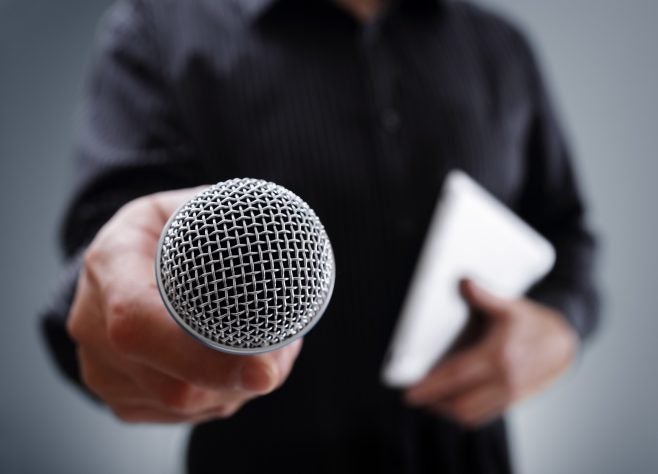 10. "I joined Stoli Group to do Mission: Impossible!" – Stoli Group CEO Damian McKinney
Damian McKinney's relationship with the drinks industry dates back over 20 years. The former soldier – he spent 18 years in the Royal Marines – worked for seven years in an advisory capacity for Diageo around the turn of the Century before assuming the helm at Stolichnaya (now rebranded as Stoli) vodka brand owner Stoli Group just over a year ago. The company, owned by Russian businessman Yuri Shefler, has had a reputation for rapid staff turnover. We had a lot of questions for McKinney.
9. "To encourage a circular economy, it's important that all parties play their role" – Coca-Cola Europacific Partners CFO Nik Jhangiani
As well as navigating the world's gradual re-opening, Coca-Cola Europacific Partners completed its purchase of Australasian bottler Coca-Cola Amatil this year. We heard from CFO Nik Jhangiani about the vision for the company's newly-acquired territories, the pandemic's ongoing grip on packaging resources and why sustainability must be a two-, or even three-, way street.
8. "White Claw hasn't tried to hold a mirror up to the consumer" – Mark Anthony Brands International CEO Davin Nugent
In the US, White Claw has been a phenomenon in hard seltzer. Subsequently, brand owner Mark Anthony has international designs. In June, Just Drinks caught up with Davin Nugent, the head of Mark Anthony's international business, to hear more about White Claw's success so far and the plans for the future.
7. "You're less worried about who you're fighting and thinking instead 'how am I relevant?'" – Heineken's global director for international premium beer, Marcelo Moller
In September, Heineken launched Edelweiss, a 4.9% wheat beer, to nine global markets including six Asian countries. The global director of Heineken's premium beer brands portfolio, Marcelo Moller, discussed what differentiates the Alpine-themed beer from its competitors, why a 'cookie-cutter' portfolio doesn't work for the global premium category and what motivated the brewer to launch a European-style product in East Asia.
6. "The drinks industry's been a very late adapter to e-commerce" – The Whisky Exchange joint-MD Sukhinder Singh
Also in September, Pernod Ricard lined up the acquisition of UK-based e-commerce business The Whisky Exchange. Joint-MD Sukhinder Singh told us more about the enterprise and its future plans within Pernod.
5. "Consumers have taken ownership of their consumption" – Accenture's consumer goods & services lead, Oliver Wright
The Consumer Goods Forum was in session in June. To consider the FMCG trends among consumers emerging from lockdowns, Just Drinks met the lead for consumer goods & services at consultancy group Accenture, Oliver Wright, prior to his talk at the event.
4. "Innovation can come from anywhere" – Tom Stannard, head of 'New to World' innovation at William Grant & Sons
In October, Just Drinks' sister company, Arena International, hosted the 'Spirits Strategies & Innovation' conference in London. Ahead of the two-day event, we heard from one of the speakers, Tom Stannard, the global head of 'New to World' innovation at William Grant & Sons.
3. "Why our international focus? Nobody in the UK would buy beer from us" – BrewDog CEO James Watt
September saw BrewDog announce a significant ramp-up of its overseas ambitions through a new joint-venture with Japanese beverage giant Asahi Group. CEO James Watt talked us through the project and explained what the company's long-standing international focus could mean for a forthcoming stock market listing.
2. "Most people just want to talk about China at the moment!" – Treasury Wine Estates CEO Tim Ford
The release in February of six-month results provided the opportunity for Just Drinks to catch up with Treasury Wine Estates' CEO, Tim Ford. During our London-to-Melbourne call, Ford explained how TWE was benefitting from the COVID pandemic in Europe, was looking to sell off brands in the US, was preparing for a 'new normal' in China and wasn't bluffing – honest! – when the company mulled demerging Penfolds.
November's confirmation that Heineken had lined up the purchase of a 65% stake in Distell provided the opportunity for us to hear more about the transaction from CEO Dolf van den Brink.