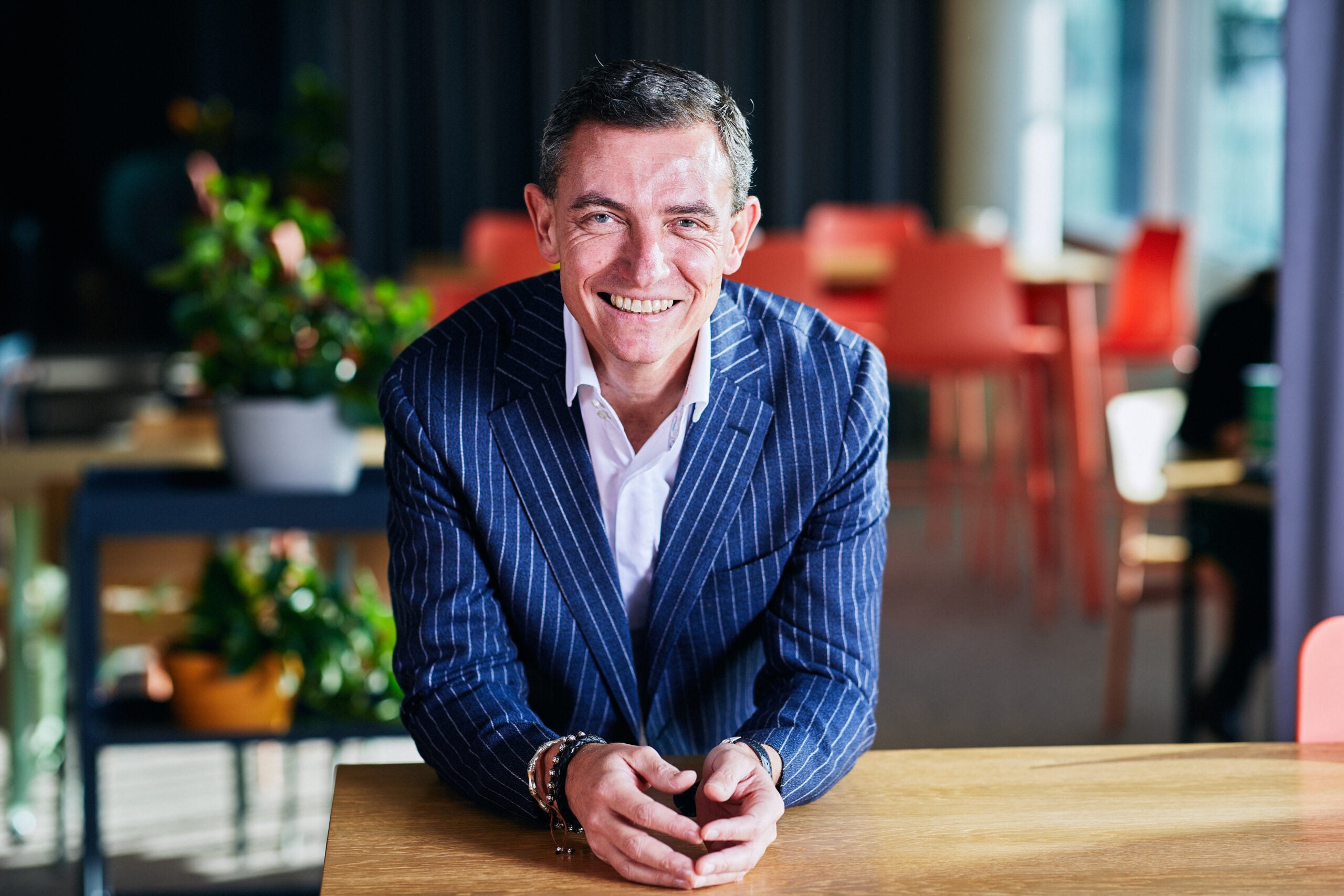 Announcing its annual results last week, Pernod Ricard toasted "a record year with excellent performance", with the recovery of the on-trade and of travel retail helping the French wine-and-spirits major to exceed EUR10bn (US$10bn) in annual sales for the first time. Just Drinks sat down with Jean-Etienne Gourgues, the chairman and CEO of Pernod Ricard's Scotch whisky arm Chivas Brothers to discuss the division's performance, its views on costs and on the outlook for consumer behaviour.
JD: Pernod Ricard is planning to speed up its spending on capex in its new financial year in a bid to "protect the future growth" of its brands, particularly aged spirits. How will this move affect Chivas Brothers?
Jean-Etienne Gourgues: There are two directions. The first is the concretisation of increased investment announced a few months ago in the expansion of two distilleries – Aberlour and Miltonduff, so, in the course of the new financial year, there is a fair portion of that which is part of the capex increase. The second element is related to increasing the age of the inventory, including warehousing capacity in order to sustain the overall growth of our business and the long-term ambition for Chivas' products in general.
JD: How would you describe the way Chivas Brothers performed in the last financial year?
JEG: Well, we are very pleased that last year we had announced that we were already higher than the pre-Covid time. We already cycled globally Covid, so we had already a very strong basis of comparison and, on that, we are growing for Chivas Brothers at 25%.
What is very reassuring for the future is that the growth is very diversified between geographies, balancing the growth in mature markets, which are +16%. Some are rebounding, like Spain, which is growing 41%. Obviously, Spain has been heavily impacted by the closure of the on-trade. At the same time, we have other mature markets, such as Korea, which are growing at 35%, a historical high. We have the growth in the emerging markets, which are growing in total by 34%. Brazil and India are certainly the two key highlights for that.
A very good geographical growth and, as well in terms of brands, between Ballantine's and Chivas Regal, and with single malts The Glenlivet and Royal Salute – which have very different price points – all those four brands are growing above 20%. The two key highlights are we are far beyond the pre-Covid level and with very balanced and diversified growth.
JD: Given the signs of recovery seen in the on-trade and in travel retail since the depths of Covid, it must be tricky to judge the underlying performance of your brands.
JEG: It's true, they're very different situations. The way we really look at the performance is to say whether we are higher than the pre-Covid level, what's the performance of our brands, either in terms of market share, or whether we are three, four or five in the market, depending on the brand or whether we are the market leader and to see whether you can keep on increasing our share among other spirits or beers or drinks in the market. That's I think the key KPI that we do follow.
JD: Are there any brands with sales that are still lower than they were before Covid?
JEG: Not on our international brands, none of them.
JD: In the new financial year, Pernod says sales volumes in travel retail are still expected to be down on 2019 but, in value terms, will be higher. How will Chivas look to ride that wave over the next 12 to 24 months?
JEG: Global travel retail has not yet recovered to the pre-pandemic level. What is interesting is the level of spend per traveller. There are still many fewer travellers but the level of spend is higher than it was pre-pandemic, so there is a premiumisation factor.
We'll keep on looking very closely at whether this premiumisation trend keeps on increasing. Travelling is, in all fairness, more costly now than it was two or three years ago, so you may have a different type of profile of travellers – fewer travellers but maybe more purchasing power and therefore a very true premiumisation. We see that on Chivas – people go for Chivas 13 than Chivas 12 – or, on Royal Salute, people who used to purchase Royal Salute 21 will go to Royal Salute 25, for instance. Chinese travellers are not [fully] back, so that's more something we will keep on following for the future. Indian travellers are back, the US travellers are back. It's very dependent on geography.
JD: Speaking of China: the outlook is still uncertain, with local lockdowns reducing mobility. How is Chivas Brothers performing there and what are your expectations for the new fiscal year?
JEG: Last year, if we look at the overall Chivas Brothers business, we had a record high level of sales in China despite a very slow Q4 due to a number of lockdowns. I think one of the beauties of the Scotch business in China – and especially the high-end part of the brands, either Chivas 18, the single malts or Royal Salute – is it's an occasion which is more intimate, a smaller group of people, compared to the very large occasions like nightclubs, or big banquets. It's extremely resilient.
There is still money in China. There is a tremendous purchasing power and I think Scotch whisky in general and our brands in particular benefit. The Glenlivet, for instance, recorded triple-digit growth in China.
JD: Life's not perfect and not every single part of every single business can perform strongly. As you look into the new fiscal year, are you able to highlight elements of the Chivas business from which you'd like to see improvement?
JEG: In terms of supply chain constraints, I would start with that. It's still something which is hurting, especially some access to dry goods and the cost of freight. The cost of freight is immediate. It has decreased a bit but from a historically high level.
I think where we'd be very attentive to is the rising cost of energy and ways to mitigate that. The sustainability agenda that we've developed: we announced last year that we want to be carbon neutral by 2026 in distillation, which is by far the most demanding in terms of energy needs. We're doing that by genuinely reducing the level of energy that we need thanks to the technologies that we implement, which help to reduce by 50-80% the need for energy for distillation. This is a way as well to hedge to a certain extent the cost of the energy.
The third element we'll be very attentive to is consumer reactions and consumer trends. It will be extremely diverse and volatile, depending on the market and the market situation. We have, on the one hand, very strong trends like premiumisation, which is happening and which has been there for years, but still playing at full in some of the emerging markets like Brazil and in India, where you have already a very big basis of either Scotch whisky consumption or local consumption of whiskies like in India.
The 'hometainment' [trend] is there despite the closure and reopening of the on-trade. The UK is a perfect example of that. There are new moments of consumption that arose. Then the question mark is what impact the cost of living will have on the purchasing power of consumers. It can go both ways, depending on the market. For some, it can be really a stretch and that could be discretionary spend is being cut. On the other hand, it could be as well, in other markets, an affordable luxury and something that people want to preserve. So far we haven't seen any sign [of downtrading] but every day is a new venture.
JD: What's your best guess as to how consumers could behave in your key markets over the next six months or so?
JEG: We are very hedged between emerging markets and mature markets; it's about fifty-fifty. I think the reality in the emerging markets will be that we are targeting a fraction of the population and the consumer base, so I don't think there will be any very strongly significant impact. Let's say the premiumisation trend will be stronger than the reduction of purchasing power.
In mature markets, each of them will have their own reality because the cost of energy is extremely different, depending on the country. If we just take the UK, France and Germany in Europe, we have three different examples. There might be an impact, especially on the entry of the range because that's where proportionally the price will increase the most.
JD: What will Chivas' pricing strategy be?
JEG: The sustainability of our business means that we need to be sustainable in every single country we will operate. We took price increases in the course of the calendar year 2022. We'll keep on doing that in the coming two to three months. It's a very focused approach depending on the market reality and as well the currency evolution. We are increasing across the board [geographically].
JD: Pressure on glass supplies is a big talking point among your peers.
JEG: All the glass makers are extremely fully loaded and they don't have a lot of agility. They optimise their own business, the way they're operating, which doesn't fit always how we tend to operate [laughs]. The flexibility on glass and energy are the two major things for the coming six to 12 months.
JD: On a corporate level, in June Pernod Ricard offloaded its Tormore Scotch whisky distillery. Are there any plans to reshape your distillery footprint with further disposals?
JEG: As a group, not just at Chivas Brothers, we have always an active management of our portfolio. This [disposal] was done together with the increase of the distillation capacity in Miltonduff and Aberlour, so, all in all, we are expanding dramatically our distillation capacity and as well fast-tracking our S&R [sustainability and responsibility] roadmap. We have nothing planned further for the future. I think we're in good shape for the coming years and it's more a development mindset today than anything else.
Just Drinks opinion pages: Why Pernod Ricard's Tormore divestment illustrates a shift in its Scotch whisky strategy